Bachelor of Science in Computer Science/Computer Information Systems
Home ›
BSc ›
Bachelor of Science in Computer Science/Computer Information Systems
Program Description
Prepare for a dynamic career engaging with technology through co-op experiences, research projects, and state-of-the-art equipment.
Overview
A bachelor of science degree in computer science or computer information systems will open doors for you in industries from medicine and business to education and entertainment. At Widener, you'll gain the creative problem-solving skills and in-depth knowledge necessary to embark on any number of careers in computer science.
From a core curriculum focused on programming, problem solving, databases, and software engineering, you'll select a degree track that's right for you:
Computer Science
Computer Information Systems
You'll then choose from among a dozen upper-level topics to advance your studies and engage in research and implementation projects that interest you. Learn state-of-the-art technologies and practices in small classes with professors who seek to know you personally.
Complete your education with a co-op or paid internship and a year-long senior project, and you'll confidently enter the computer science field continuing the work you've been doing all along.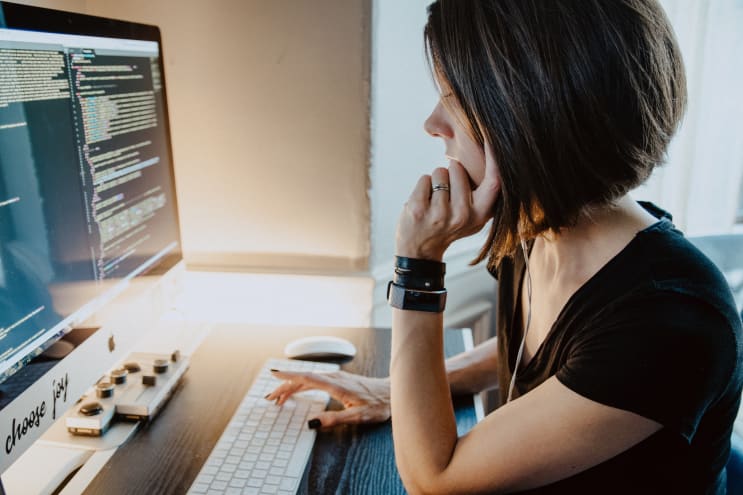 Program Highlights
With new computer science/computer information systems courses constantly being added based on industry trends and student interest—like Artificial Intelligence, Computer Security, and Mobile App Development—you'll gain a rich education in what fascinates you most, and what most employers are looking for.
Real-World Experience
What could be better than a paid work opportunity that allows you to gain real-world experience and still graduate on time? When you participate in the cooperative education (co-op) program, you'll do just that. Work at a renowned business like SAP, Vanguard, or Lockheed Martin and pay no tuition while you do so.
Research Opportunities
Apply what you learn in the lab to meaningful research projects. Our students have pursued projects in cryptology, steganalysis (detecting information hidden inside images), computational cancer research, and bioinformatics. Supported by your professors, you'll then have the chance to present your findings at the annual Student Project Day.
State-of-the-Art Facilities
Freedom Hall, which opened in fall 2013, holds three student-managed computer laboratories with 66 Linux and Windows workstations, a computer forensics lab with 12 specialized FRED systems, and a high-performance computing cluster. You'll have the opportunity to work part-time as a lab manager to help administer the network.
Alumni Connections
You'll find a second family in your peers, professors, and a vibrant alumni network. An annual alumni panel provides the chance to network and learn about internship opportunities at nationally-recognized businesses and agencies. The annual May alumni banquet reunites this network with graduating seniors to celebrate achievements at all levels.
Your Inside Track to Success
Through research, co-op experience, and knowledge of cutting-edge technologies, you'll have what it takes to embark on a career in computer science. When you graduate, you won't just start your career—you'll continue the work you've been doing all along.
Recent Employers and Industry Connections
Vanguard
Boeing
Lockheed-Martin
J.P. Morgan Chase
SAP
Oracle
IBM
Equisoft
Siemens Medical System
Outlook and Outcomes
Potential Careers
Software development
Defense contracting
Information science
Network analysis
Computer forensics
Industry Growth
The job outlook is projected to increase by 12% from 2018-2028 for computer and information technology occupations as all aspects of society become more digitized.
Source: Bureau of Labor Statistics
Average Salary
$105,590 - 2018 median pay for software developers
Source: Bureau of Labor Statistics
Pride Perspectives
Hear from our students about their experience in the computer science program.
"Widener has exposed me to opportunities that forever shaped my life. Now, as a well-traveled entrepreneur with a young but growing business, I am excited to see how Widener University is still preparing graduates toward a path of excellence." Markevis Gideon
"Working on different projects at Widener taught me how to think on my feet. It taught me how to not leap before I think, but to leap while also thinking." Abhay Aradhya
Last updated Oct 2020
About the School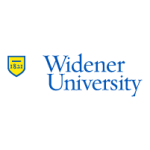 Widener University is a private, metropolitan university with a Main Campus in Chester, PA, and law schools in Harrisburg, PA, and Wilmington DE.
Widener University is a private, metropolitan university with a Main Campus in Chester, PA, and law schools in Harrisburg, PA, and Wilmington DE.
Read less