Bachelor of Science in Computer Science and Game Design
Home ›
Bachelor ›
Bachelor of Science in Computer Science and Game Design
Program Description
The Bachelor of Science in Computer Science and Game Design prepares graduates to be hybrid engineer/designers who have strong programming and mathematics skills, combined with formal training in game design. The field of digital entertainment has grown from using small teams of just a handful of developers for an entire game to using large teams of one hundred or more on a single title. This large increase in the size of teams, scope, and investment in digital entertainment titles has created a growing demand for a type of developer who can bridge the scientific and creative sides of game development, able to work as an engineer or designer as needed.
Admissions Info
Students applying to the BS in Computer Science and Game Design program must be passionate about game design (both digital and non-digital), including level design, system design, and behavior design. They must also be strong analytical thinkers, with a good foundation in mathematics (at least through pre-calculus), science, and writing. Candidates will also find it useful to complete courses in calculus, physics, and computer science prior to attending DigiPen.
Topics Covered
Students in the BS in Computer Science and Game Design program will focus on the following subjects:
Game design and development, including game history, game analysis, game mechanics, game dynamics, game aesthetics, 2D and 3D level design, character behaviors, AI programming, design documentation, and play-testing.
Core academic courses such as linear algebra, calculus, physics, and computer science (including C, C++, and scripting languages).
Humanities and social sciences courses such as psychology, writing, and communication.
Last updated May 2018
About the School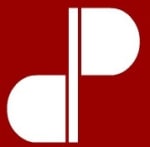 DigiPen Institute of Technology isn't your typical college. Located in Redmond, Washington, a global hub for video game development with over 350 interactive media companies nearby, DigiPen prepares s ... Read More
DigiPen Institute of Technology isn't your typical college. Located in Redmond, Washington, a global hub for video game development with over 350 interactive media companies nearby, DigiPen prepares students
Read less