Bachelor of Science in Computational Business Analytics
Home ›
BSc ›
Business ›
Bachelor of Science in Computational Business Analytics
Program Description
Our Bachelor of Science in Computational Business Analytics is designed for students seeking a dynamic technology-focused business career. Being able to understand the manifold contexts of managerial decision-making and combining that with deep knowledge of data analysis techniques is an increasingly valuable skill set for a successful career in many industries. With the emergence of big data, companies see themselves confronted with highly complex decision-making problems that require experts that are able to speak fluently to both decision-makers as well as data scientists.
Business Analytics is concerned with the development and application of quantitative approaches to support managerial decision-making. Experts in this domain are familiar with different methods for data collection and acquisition, they are able to analyze data and build statistical models, and they can translate the outcomes of data analyses to actionable recommendations for managers. On top of this, they need to have a thorough understanding of the different areas of management, including accounting, finance, marketing, and operations.
How is Business Analytics and Data Science used?
Image and speech recognition (e.g., Facebook's photo tagging, Amazon Alexa)
Search engines (e.g., Google)
Recommendation management (e.g., Amazon, Netflix, Booking.com)
Design of production and logistics services (e.g., Rewe home delivery, Intel's chip factories)
Automated processes (e.g., credit card approval, sports betting)
Sales and demand forecasts (e.g., Zara, Roche)
This programme is the right thing for you if
you are interested in new and innovative technologies and their application in the business world
you have strong analytical skills and want to work on interesting and important problems
you are hands-on and like to work with computers
you are eager to discover the benefits and challenges of big data
Study Model
Our Bachelor in Computational Business Analytics (BSc) is taught completely in English and studied full-time. This means you will have a normal 4 to 5-day a week schedule. Of course, this can vary each semester, however, usually, you would have at least 1 day off during the week (lectures can take place between Monday and Saturday). It is also possible to take on a student working job on the side of our full-time model.
Learning experience
Our Bachelor in Computational Business Analytics (BSc) applies a practical approach to your studies by preparing you for the realities of data science in the working world. We do this by strengthening your statistical, mathematical and computational skills, and by exposing you to every day working life as part of our cooperative company projects.
Artificial Intelligence (AI) Lab
The AI Lab provides a space where new learning concepts can be developed, tested, and immediately implemented into the teaching program. The AI Lab is equipped with four high-end computers using the latest GPUs for AI acceleration. Students are also invited to attend our Hackathons and additional workshops.
Hackathons
Our Hack@LAB hackathons allow students to solve problems chosen directly by a leading company. Students from a range of skill-sets come together and work on the problems using machine-learning techniques and algorithms.
Semester and internship abroad
The 5th semester abroad is an integral part of the Bachelor of Science. Firstly, you will go to study at one of our over 100 partner universities. This will be an exciting and challenging experience. Every partner university offers different opportunities. The Frankfurt School International Office will support you with organizing your semester abroad.
You will then also do an internship abroad which will allow you to gain practical experience around the world. The internship can be done in a different country from where your exchange university is located. Our Career Services will assist and support you during your search for an internship.
Entry requirements
When should I apply?
We strongly recommend you apply as early as possible, however no later than May 31st if you would like to be guaranteed a spot in our Bachelor of Science program. You are required to provide us with all the necessary documents and successfully complete our application process.
Applications after May 31st will still be considered, however, places will be assigned depending on availability and academic merit.
When applying to our Bachelor in Computational Business Analytics (BSc), you must be aware of all the documents required. Your place at Frankfurt School will not be confirmed until all the documents stated below have been delivered to us.
A recognized secondary school diploma (German "Abitur" or equivalent) - If you have not graduated yet, then you can apply by uploading your last two school reports
Frankfurt School Assessment Centre or one of the following test scores: SAT, ACT, TestAS
A letter of motivation
Your CV (resume)
Fluent English, both written and spoken, demonstrated by one of the following certificates*:

TOEFL iBT (minimum score: 90) or
Frankfurt School TOEFL ITP (minimum score: 577) or
IELTS Academic (minimum score: 7.0) or
Cambridge Certificate in Advanced English (C1) or
Pearson Test of English Academic (minimum score: 76)
*Applications may be submitted without an English certificate, however, we require you to have at least signed up for one and to hand in the results by the 15th of July latest.
Career prospects
On completion of the Bachelor in Computational Business Analytics (BSc), you will be qualified to connect the dots for businesses. Business Analytics gains increasing importance in the industry and important companies, including the Big Four, are seeking experts who understand specific wants and needs and can provide relevant solutions for genuine business transformations.
Both the private sector and the public sector are constantly looking for ways to increase efficiency and effectiveness. Your skills as a Business Analyst are in such high demand that you may even receive job offers before you graduate or at the company where you completed your work placement. Job opportunities will include but not be limited to Data Analyst; Business Analyst; Data Visualisation Engineer, Internal Data Science Consultant and new roles in all sectors that are experiencing a digital transformation.
Financing & Scholarships
Your degree is an investment towards your professional future. As a business school of international standing, we not only offer you academic excellence – we also offer you excellent career prospects.
As we can guarantee the quality of our teaching and research, we also expect the highest levels of commitment and motivation from our students.
We know that financing your studies can be an issue and must be thought about in detail. This is why we give our students the opportunity to receive financial aid or scholarships.
Last updated Nov 2020
About the School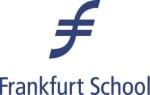 Frankfurt School of Finance & Management is an AACSB, EQUIS and AMBA accredited, research-led business school, covering every aspect of a business, management, banking, and finance.
Frankfurt School of Finance & Management is an AACSB, EQUIS and AMBA accredited, research-led business school, covering every aspect of a business, management, banking, and finance.
Read less