Bachelor of Science in Civil Engineering
Home ›
BSc ›
Bachelor of Science in Civil Engineering
Program Description
The Department of Civil Engineering provides an undergraduate program of study in the planning, design, and management of civil infrastructure and service systems. Each student receives a broad, professional education in all fundamental areas of civil engineering, however, specialty areas of study offered include transportation engineering, environmental and water resources engineering, structural engineering, geotechnical engineering, hydrology and hydraulic engineering, and construction engineering and management. The specific aims of the Department's undergraduate program are to:
Establish a Civil Engineering Program of the first rank.
Instill in its students the confidence and competence required to meet the challenges associated with careers in engineering.
Produce competitive engineers who have negotiated a well-balanced curriculum based on regional and national accreditation guidelines.
Exhibit educational leadership in accomplishing the task of increasing the representation of African Americans and others who are underrepresented among engineering professionals.
Accreditation
Morgan State University is fully accredited by the Middle States Association of Colleges and Secondary Schools. The Civil Engineering program was founded in September 1984. The civil engineering undergraduate program is accredited by the Engineering Accredited Commission of ABET.
Objectives
The Program Educational Objectives of the Civil Engineering Department are to:
Assume managerial and/or leadership roles in their chosen professional careers within six years of graduation (e.g. project manager, project engineer, etc).
Be employed and function well in the civil engineering system and processes, and STEM-related areas.
Make contributions that advance the current state-of-the-practice in technology and/or research of civil engineering systems and processes; and
Continue their professional development through continuous improvement and life-long learning (e.g. graduate school, professional engineering (PE) licensure, professional certifications, etc.).
Student Outcomes
The civil engineering program student outcomes are:
An ability to identify, formulate, and solve complex engineering problems by applying principles of engineering, science, and mathematics.
An ability to apply engineering design to produce solutions that meet specified needs with consideration of public health, safety, and welfare, as well as global, cultural, social, environmental, and economic factors.
An ability to communicate effectively with a range of audiences.
An ability to recognize ethical and professional responsibilities in engineering situations and make informed judgments, which must consider the impact of engineering solutions in global, economic, environmental, and societal contexts.
An ability to function effectively on a team whose members together provide leadership, create a collaborative and inclusive environment, establish goals, plan tasks, and meet objectives.
An ability to develop and conduct appropriate experimentation, analyze and interpret data, and use engineering judgment to draw conclusions.
An ability to acquire and apply new knowledge as needed, using appropriate learning strategies.
photo courtesy of Morgan State University
Requirements for the B.S. Degree in Civil Engineering
A minimum of 120 credit hours is required to graduate with a B.S. degree in Civil Engineering (B.S.C.E.). These credit hours are distributed as follows:
General Education & University Requirements: 45
Mathematics and Science Requirements: 25
Engineering Requirements: 50
Total: 120
Capstone Project
Civil engineering students at the Department of Civil Engineering, Morgan State University must complete a capstone project (CEGR 492 and CEGR 493) as a graduation requirement. This course aims at keeping pace with the expectation of the profession and the society our graduates will serve and particularly, meet the standard of the Accreditation Board of Engineering and Technology, USA.
The main objective is to enable students to experience real-life engineering problem solving, design, teamwork, project execution, and management. To satisfy program and accreditation requirements, the projects must have certain components such as problem definition, research, scheduling, solution analysis, design and communication of results. To better prepare students for their unique future roles as civil engineers in the industry and field, most capstone projects involve working with faculty, industry advisory board members, and civil engineers in the field. Project selection criteria include a mandatory design component, a reasonable project schedule, site visit, realistic stakeholder expectations and a good match with the expertise of the faculty advisors. Multidisciplinary projects may include students from at least two engineering programs or can include students and advisors from other programs.
Admission Criteria
The B.S. program allows students to begin graduate study (concurrent with undergraduate work) in the second semester of their junior year. Students are allowed to apply for admission into the program upon completion of 85 credits. For consideration of admission into the B.S. program, the application must be submitted in the first instance to Dr. Hunter, the graduate coordinator of the Department of Civil Engineering. Applications determined to be eligible, following consideration by the appropriate committee of the CE faculty shall be forwarded through the Office of the Associate Dean of the School of Engineering to the School of Graduate Studies.
All candidates must submit written the recommendations from the chairperson of the Department of Civil Engineering in which they are matriculating and from faculty members, who will serve as advisors. All applicants must provide a typed statement indicating why they seek to enter the program and a sample that is representative of their technical work. Acceptance into the program is determined by a B.S. Committee in the Department of Civil Engineering. The application package is submitted to the School of Graduate Studies.
General Requirement
All students who seek candidacy into the B.S. program will be required to complete the B.S. degree requirements of Civil Engineering, and a total of 33 acceptable credit hours of graduate coursework inclusive of 2 credit hours of seminar and 4 credit hours of Project Report. Successful completion and oral defense of the Report Project is required in lieu of taking a comprehensive examination.
A candidate for admission to the program must have a minimum cumulative grade point average of 3.0 at the end of the sophomore year and must maintain this average in order to remain in the program. Upon admission to the B.S. program students must maintain a cumulative grade point average of 3.0 each semester or he or she will be dismissed from the B.S. program and thereafter be only eligible to receive the bachelor's degree. This is the minimum requirement for consideration; it does not guarantee admission or retention.
Last updated Feb 2020
About the School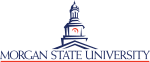 Morgan State University, founded in 1867, is a Carnegie-classified doctoral research institution providing instruction to a multiethnic, multiracial, multinational student body and offering more than ... Read More
Morgan State University, founded in 1867, is a Carnegie-classified doctoral research institution providing instruction to a multiethnic, multiracial, multinational student body and offering more than 125 academic programs leading to degrees from the baccalaureate to the doctorate. As Maryland's Preeminent Public Urban Research University, Morgan fulfills its mission to address the needs and challenges of the modern urban environment through intense community-level study and pioneering solutions.
Read less