Bachelor of Science in Business Analytics
Program Description
The field of analytics is rapidly growing and now is the time to embrace the data revolution with a Business Analytics bachelor's degree from Embry-Riddle Aeronautical University.
The Business Analytics program offers students a unique opportunity to bring data-driven decision making to all facets of an organization to solve complex business problems. Students will learn hands-on analytical skills from data collection and analysis to complex analytics to building dashboards and infographics.
Program faculty have both academic and practitioner backgrounds in cross-platform analytics and have consulted for airlines, solved complex transportation problems, and beyond.
Courses in the Business Analytics degree program are application-oriented, build on each other, and will prepare graduates for work in a host of different settings.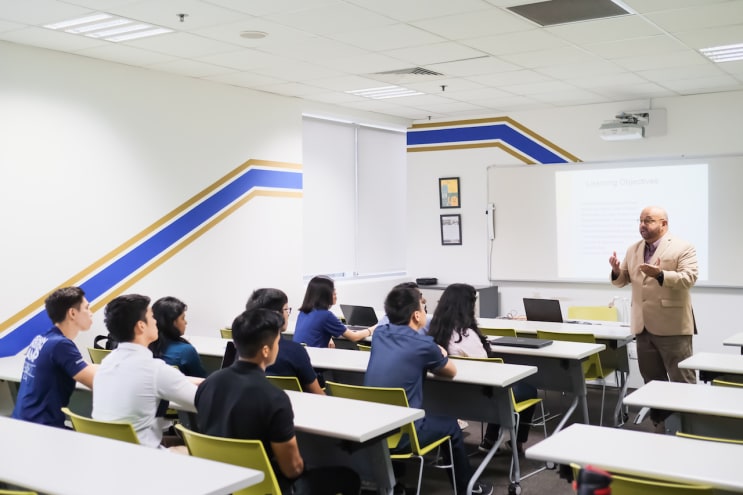 This program consists of four major areas of study:
Sourcing Data
Database and Data Manipulation
Statistics and Computation
Output and Visualization
Here are some careers that BSBA graduate can explore:
Consumer Insights Analyst
Business Analyst
Data Engineer/ Data Scientist
Risk Analyst
Quantitative Data Analyst
Solutions Architect
Admission Requirements
Applicants are required to have completed high school or at least 12 years of formal education and have either of the following qualifications:
International Baccalaureate (IB) Diploma
UK Cambridge International A Level Certificate
Polytechnic Diploma or equivalent
School Leaving Examination Certificate
The University reserves the right to make the final decision for admission to the program. As admission requirements vary from country to country, interested applicants are advised to email us or visit https://erau.edu/degrees/bachelor/business-analytics?campus=asia for more information.
Students are eligible for credit exemptions based on the subjects they have taken and the grades received, which can contribute towards reducing the duration of their desired course of study.
If English is not your primary language, you must either:
Attain a minimum score on the Test of English as a Foreign Language (TOEFL) of 550 (paper-based) or 79-80 (Internet-based).
Attain a minimum score on the International English Language Testing System (IELTS) of 6.0.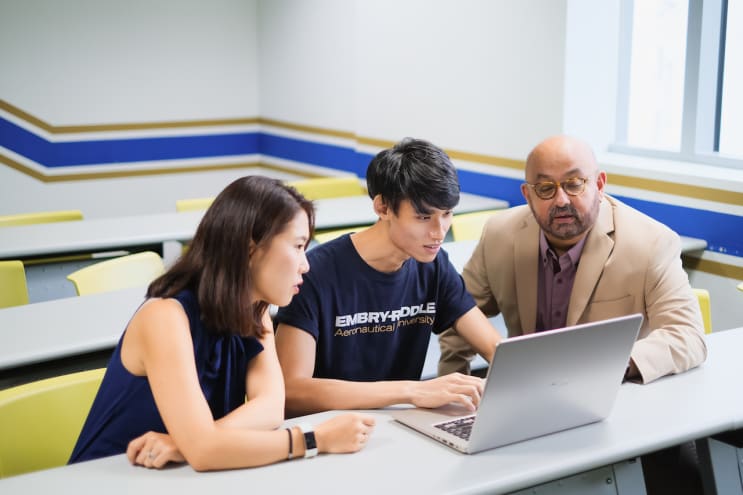 Key Information
Start Terms: January, March, July, October
Application Deadlines: 15th April / 15th September
Duration: 3.5 years
Location: Singapore
Degree Awarded: Same US degree certificate awarded to all Embry-Riddle students, irrespective of campus
Curriculum: Same as Embry-Riddle Worldwide
Program Fees: For the latest fees, please visit https://asia.erau.edu/admissions/tuition-scholarships.
Program Delivery: Classes are delivered full-time in a traditional classroom setting, as well as online.
Where Our Alumni Are Working
An Embry-Riddle degree will open doors for you at top companies around the globe, with our alumni being highly sought after within the industry. Here are some of the companies that our alumni work at:
Airbus
Bell Helicopter
Boeing
Bombardier
Civil Aviation Authority of Singapore
Dassault Aviation
Emirates Airlines

ExecuJet Asia
International Air
Transport Association
International Civil Aviation Organization
Jet Star Asia
Korean Air
Lufthansa

Pratt & Whitney
Qatar Airways
Rolls-Royce
Singapore Airlines
ST Engineering
DNATA
KLM/Air France
Virgin Atlantic
Last updated Aug 2020
Keystone scholarship
Discover the options our scholarship can give you
About the School

It all started in 1925 with the creation of the Embry-Riddle Company at Lunken Airport in Cincinnati, Ohio. Then, the following spring, the company opened the Embry-Riddle School of Aviation. What beg ... Read More
It all started in 1925 with the creation of the Embry-Riddle Company at Lunken Airport in Cincinnati, Ohio. Then, the following spring, the company opened the Embry-Riddle School of Aviation. What began as a simple plan to train airline pilots evolved into a trusted university in 1970. Today, the Embry-Riddle Worldwide Campus operates a globally recognized learning system that leverages online and face-to-face instruction and a network of education facilities designed to support student advancement in the U.S., around the world and now in Singapore.
Read less