Program Description
Today's business world is more demanding than ever. You will need the analytical skills to solve problems and make decisions in data-rich environments, as well as the ability to synthesize information and weigh consequences in order to reach the right solution and make good decisions.
The Management, Philosophy & Economics (MPE) concentration combines the scientific rigor of economics and analytical acuity of philosophy to give our students an incomparable international education and distinct advantage in the global marketplace.
Management
How do you make a good decision? Experience certainly helps, but you also need the ability to take apart a problem from different perspectives, shifting quickly from finance to technology to marketing to sales, and back again. Vast amounts of information need to be processed and different interests integrated, but you also need to explain solutions to different audiences and convince them of your conclusions. MPE graduates excel not only in detail mastery of the analytical methods used in today's business but also in seeing the big picture.
Philosophy
Doing philosophy is all about improving your analytical and critical thinking. By training you to strip away irrelevant details of a problem and assess the merits of competing solutions, philosophy enables you to see unexpected connections and forces you to give concise arguments for your position. Philosophy also opens up innovative and valuable perspectives on political and moral issues faced in business and society. Our unique combination of formal and normative philosophical expertise gives our MPE graduates the edge in their future careers.
Economics
Economic methods form the core of the MPE analytical curriculum, drawing on cutting edge research by faculty at the Frankfurt School in behavioral economics, game and decision theory, computational social science, and machine learning. The MPE program is one of its kind in introducing students to the standard economic frameworks for solving judgment and decision problems, including empirically informed models of decision-making from behavioral economics, and modern machine learning methods in computational social sciences.
Core Curriculum
During the first three semesters of your BSc, you will take core modules that will give you a great foundation for your business degree and introduce you to a variety of topics. You will have the choice to take the core modules either completely in English or German through our "English core track" or "German core track".
Specialization
During your second semester, you will then decide what subject you would like to specialize in. You will have the choice between seven specializations: Auditing and Consulting, Banking and Finance, Digital Business, General Management, International Management, Management, Philosophy & Economics, Marketing. Your specialization modules will start in the 3rd Semester and go through the whole 4th semester. All specialization modules are taught exclusively in English.
Semester Abroad
All BSc students at Frankfurt School spend at least one semester abroad which includes an internship.
Advanced Study Phase
During these two semesters, you can choose modules from a broad range of topics to suit your interests. We offer approximately 45 modules in the areas of Finance and Banking, Managing Organisations, Economics, and Business and Society. Some specializations also have advanced specialization modules in semesters 6 and 7.
Thesis
As the final part of your studies, you will write the Bachelor Thesis, usually during your last semester.
Last updated Mar 2020
About the School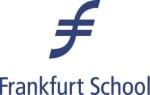 Frankfurt School of Finance & Management is an AACSB, EQUIS and AMBA accredited, research-led business school, covering every aspect of a business, management, banking, and finance.
Frankfurt School of Finance & Management is an AACSB, EQUIS and AMBA accredited, research-led business school, covering every aspect of a business, management, banking, and finance.
Read less