Program Description
Prepare yourself for a fulfilling career path in ecology or health, which includes preparation for medical or veterinary school.
You ask questions and are always looking to learn more. You harbor a deep interest in science, technology, and the natural world. Medaille's Bachelor of Science in Biology is right for a student like you, someone who enjoys working with data and distinguishing logical pathways of cause and effect. Gain hands-on experience in our newly built chemistry lab and out in the field, while you target your studies to your interests, preparing for a career in healthcare, research, environmental conservation, biotechnology, forensics, communication, or economics.
Your education in biology extends far beyond the classroom, thanks to Medaille College educators like adjunct faculty member Timothy O'Day and clinical assistant professor Bernadette Clabeaux '05, Ph.D. Their passion for helping animals and the natural environment is showcased in their work on campus and beyond.
What can you do with this degree?
Medaille's biology degree opens doors for careers in ecology and health, including:
Healthcare - Degree includes prerequisite course work for continued study to become a doctor, veterinarian, dentist or healthcare professional.
Research - Research can be conducted across a variety of specializations, most commonly medical and life sciences. Researchers can be employed by universities, hospitals, research institutes, industry, and businesses.
Environmental Conservation - Biologists in these positions generally work with recovery and conservation programs for endangered species, as well as educating the public. Conservationists can be employed by nonprofit organizations, state and federal governments, charities, and consultancies.
Biotechnology - Skills in biology are utilized to develop and enhance technology across a variety of platforms, including consumer goods, agriculture, food science, pharmaceuticals, and medical devices.
Forensics - Biologists interested in forensics can specialize in anthropology, odontology, crime scene forensics and pathology (may require further study).
Communication - Biologists are often utilized in the world of media to inform and educate the public on a variety of scientific issues. Positions are common in the media (TV and film), publishing (magazines and journals), and industry (product literature and website content).
Economics - Biologists in this field often work in government and look at the relationship between a biological issue and its economic impact on society – i.e. pollution, deforestation, air quality, etc.
The environment is telling us stories, and we need to be listening. We have to look carefully at what the environmental indicators are saying. That's how we learned that DDT (a synthetic organic compound used as an insecticide) was affecting eagles and other birds of prey.

Bernadette Clabeaux '05, Ph.D.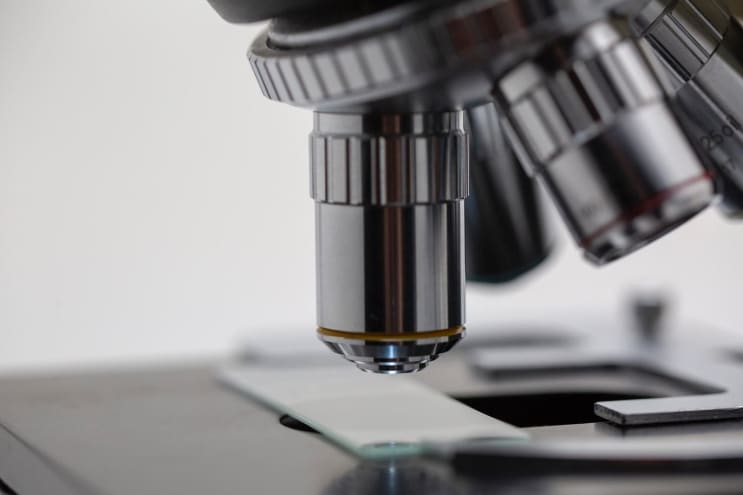 Michael Longmire / Unsplash
Curriculum
Major Core (31 credits)
BIO 120 Botany (4)
BIO 170 Comp. Anatomy/Physiology I (5)
BIO 171 Comp. Anatomy/Physiology II (5)
BIO 200 Microbiology (4)
BIO 220 Cell Biology (3)
BIO 301 Epidemiology & Biostats (3)
BIO 320 Ecology (4)
BIO 330 Genetics (3)
Biology Electives (9 credits)
Students must choose three of the following courses:
BIO 303 Toxicology (3)
BIO 310 Immunology (3)
BIO 340 Animal Behavior (3)
BIO 370 Advanced Vertebrate Physiology I (3)
BIO 371 Advanced Vertebrate Physiology II (3)
BIO 421 Ichthyology (4)
BIO 422 Herpetology (4)
BIO 423 Ornithology (4)
BIO 424 Mammalogy (4)
BIO 430 Organic Evolution (3)
BIO 470 Developmental Biology (3)
BIO 498 Independent Study In Biology (3)
CHE 400 General Biochemistry (4)
Liberal Arts & Sciences (22 credits)
CHE 200 General Chemistry I (4)
CHE 201 General Chemistry II (4)
CHE 300 Organic Chemistry I (4)
CHE 301 Organic Chemistry II (4)
CIS 115 Computer Information Systems or above (3)
PHI 300 Ethics (3)
Free Electives (39 credits)
Tailor the degree to your interests, whether they be ecological, medical, veterinary, or more.

Students planning to apply for admission to graduate school, and those choosing to move on to medical or veterinary school, are strongly encouraged to take CHE 400 General Biochemistry, PHY 200 Principles of Physics I, and PHY 201 Principles of Physics II. These students are also encouraged to take either MAT 216 Survey of Introductory Calculus and its Applications, or MAT 251 Calculus I and MAT 252 Calculus II (a two-course sequence). Students interested in professional careers in medicine are advised to develop a foundation in the Humanities and the Social Sciences.
Medaille Fits Your Life
At Medaille College, we understand the challenges of being a working adult with high career aspirations. That's why Medaille's Adult & Graduate programs are designed specifically to fit your already busy schedule. With Medaille, you can earn your degree and still have time for work and family. Medaille College is accredited by the Middle States Commission on Higher Education.
Personalized support.
Guaranteed classes.
Collaborative learning environment.
Financial aid and scholarships are available.
Last updated Oct 2020
About the School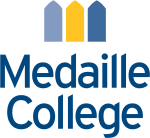 Medaille College is a private, nonsectarian four-year college with campuses in Buffalo, Rochester and online. Medaille focuses on your success as a student and as a future professional by offering und ... Read More
Medaille College is a private, nonsectarian four-year college with campuses in Buffalo, Rochester and online. Medaille focuses on your success as a student and as a future professional by offering undergraduate and graduate degree programs in hands-on, practitioner-based learning environments on campus and in the Western New York community.
Read less