Program Description
At Union University, Be Transformed
If you plan to seek advanced professional training in the health sciences — to become a pharmacist, physician, dentist, veterinarian, physical therapist or some other type of health profession — you will need an outstanding undergraduate education that prepares you for rigorous study and professional excellence.
Union University in Jackson, Tennesse, USA, has an exemplary record of helping students like you receive a first-rate education that will lead to success in your advanced training and later in your professional life. Union has a remarkable rate of success (usually more than 95% acceptance) in placing qualified students in quality professional programs.
Christ-Centered
Union provides top-tier academics in a context of Christian faith and values.
Excellent Faculty
Our faculty are experts in their fields who go the extra mile to invest their lives in helping students achieve success. Our faculty are teachers and mentors.
Small Class Size
Union's 10:1 student-faculty ratio means small classes and individual attention. Rigorous coursework and labs, including Human Gross Anatomy, prepare students for graduate and professional school endeavors.
Curriculum
The curriculum in biology is designed to acquaint students with living organisms as a whole, functioning entities that, in their diversity, share many common features. In addition to providing the scientific background required of all educated citizens, the courses provide a foundation upon which the student may build a graduate program, undertake training in health-related professions such as medicine or pharmacy, or prepare for secondary-level science teaching. Students also participate in independent or small group research.
Pre-Med Program
The Pre-Professional Medicine / Pre-Medical program at Union prepares qualified students for entry into top medical schools around the world. Each student will be assigned an advisor to help plan a suitable course of study in preparation for applying to medical school. Here is a sample course load.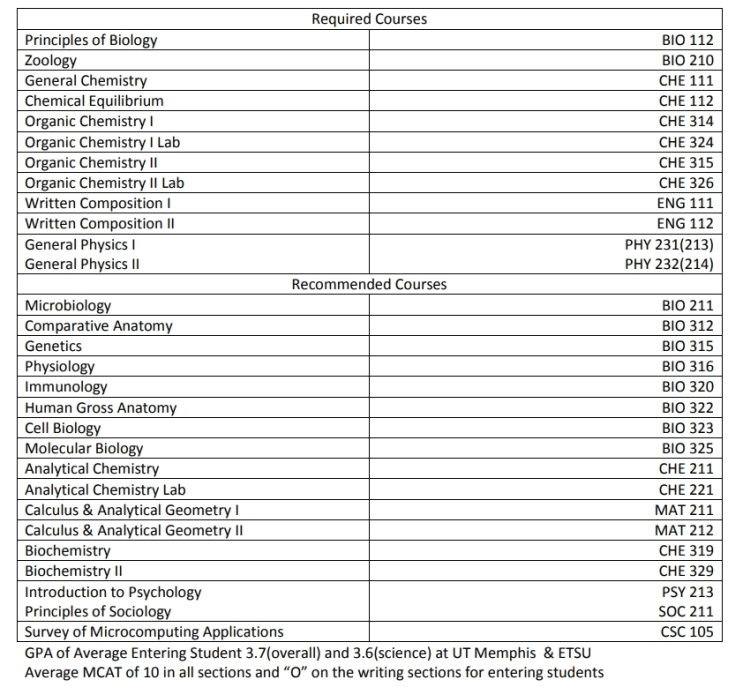 International Student Support
Union University is committed to providing international students with the support they need to succeed and thrive on campus. The International Student Program is the primary resource for prospective and current F-1 international students and processes student applications, equips students with a specialized orientation upon arrival to campus, hosts immigration workshops and social activities, and assists students with transitioning to a new culture and the American university system.
Our Students
"From the day I arrived at Union, there has not been a day that has passed where I have not felt appreciated. I have found loving friends and faculty in this closely-knit community and continue to grow in my faith with every day that passes by." – Jeremiah Murila, engineering graduate from Kenya
Other Programs of Study
In addition to Union's outstanding program in biology, the university offers more than 100 other programs of study in such fields as nursing, engineering, international business, art, and many others. Visit the Union's website to see a comprehensive list of all programs available.
Last updated Feb 2020
About the School

Learn through rigorous academics. Thrive in a Christ-centered community. Succeed in your life and career. At Union University, be transformed.
Learn through rigorous academics. Thrive in a Christ-centered community. Succeed in your life and career. At Union University, be transformed.
Read less