Bachelor of Science in Aerospace Sciences
Home ›
BSc ›
Bachelor of Science in Aerospace Sciences
Program Description
The Bachelor of Science degree in Aerospace Sciences at Polk State College is designed to provide students with a holistic, operational study of the U.S. and international aerospace systems. Students use advanced skills and information gained through this program to prepare them for professional careers in commercial aviation and aerospace administration. The degree incorporates the critical concept of Safety Management Systems (SMS) into each course, allowing for the development and application of information regarding safety factors and risks that are naturally present in the aerospace environment.
All students participate in a common program core before specializing in either a Professional Pilot or Aerospace Administration concentration, both of which culminate in a capstone course, which encourages students to implement their theoretical mastery of the degree content in an operational context.
FLYING HIGHER
The Bachelor of Science degree in Aerospace Sciences from Polk State adds more than just a tremendously valuable education to your resume. Earning this degree will allow career advancement opportunities well beyond that of the Associate of Science degree. With two concentrations for both Aerospace Administration and Professional Pilot, this degree covers even more operational theory and real-world practice in these two exciting fields. Mid-level administration positions will require a Bachelor's degree while pilots will need the Bachelor's degree to be hired by major airlines and most corporations in flying positions.
The Bachelor of Science degree in Aerospace Sciences requires a total of 60 credits. The program is flexible and allows entry by prospective students who already hold an Associate's degree from an accredited collegiate program, including non-aviation degree programs. The program consists of 18 credits of General Education or technical education courses, depending on the student's prior academic background, and a combined upper-level academic core of 21 credits. Then, each student chooses a degree concentration, either Professional Pilot or Aerospace Administration, and then completes 12 credits of concentration-specific coursework to specialize and further direct his or her study of the aerospace industry. Students will round out their academic study by selecting six elective credits from various topics, including aerospace industry internship opportunities.
Finally, all program students will complete an undergraduate capstone course to provide a comprehensive review and holistic application of the program academic content and ensure graduates will be fully prepared to enter the aerospace workforce.
Pilot Careers
Private
Corporate
Airline
Cargo
Air Ambulance
Flight Instruction
Military
Air Support
Admission Criteria
General Program Enrollment Criteria
Admission to this program requires an AS or AA degree (or the equivalent) from a regionally-accredited school or college, and at least a 2.0-grade point average on a 4.0 point scale. If the student's associate's degree is from a non-regionally-accredited institution, but one that is accredited by a body that is recognized by the U.S. Department of Education, a course-by-course evaluation is done according to Polk State College's transfer practices and policies.
Professional Pilot Concentration
Students who elect the Professional Pilot concentration must also have earned the following Federal Aviation Administration (FAA) certificates or ratings prior to beginning the Professional Pilot concentration or elective flight coursework:
Private Pilot (Airplane Single Engine Land)
Instrument Rating (Single Engine or Multi-Engine)
Commercial Pilot (Single Engine Land or Multi-Engine Land)
These ratings can be earned in the Polk State College Associate of Science in Professional Pilot Science degree program. Alternatively, students may have earned these ratings through any FAA-approved provider.
Please consult the Program Requirements page for the Polk State Aerospace Professional Pilot Science degree program for additional requirements specific to courses that involve flight training. These requirements are still binding for upper-level flight-related coursework.
Aerospace Administration Concentration
Other than the general program enrollment criteria, no additional requirements exist for entry into the Aerospace Administration concentration.
Last updated Aug 2019
About the School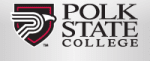 Polk State College, established in 1964, is a multi-campus institution serving over 20,000 students with Bachelor of Applied Science, Bachelor of Science, Associate in Arts and Associate in Science d ... Read More
Polk State College, established in 1964, is a multi-campus institution serving over 20,000 students with Bachelor of Applied Science, Bachelor of Science, Associate in Arts and Associate in Science degrees, as well as a wide range of certificate and workforce training options. The College also operates three charter high schools.
Read less