Bachelor of Science in Actuarial Science
Home ›
BSc ›
Bachelor of Science in Actuarial Science
Program Description
Actuarial Science at Messiah College
Do you have a desire to apply your mathematical skills to business applications? As an actuarial science major at Messiah College, you'll prepare for work in the actuarial science field while connecting faith and disciplinary expertise in unique and challenging ways.
The actuarial science Bachelor of Science (B.S.) degree program at Messiah College, one of the top private Christian schools in the U.S., prepares mathematically talented students who have an interest in business applications for work in the actuarial science field. Find ways to manage risk with a combination of strong analytical skills, business knowledge, and understanding of human behavior.Students will demonstrate the ability to pass two professional exams in areas covered by coursework and receive the three possible VEE credits (Verification by Educational Experience). This program challenges students to think about how their work can serve the Kingdom as they enter the actuarial field.
Why study actuarial science?
As a top-ranked job, actuaries have the opportunity to achieve a good balance between their work and personal life. According to Business Insider, a career as an actuary rated in the top 25 high-paying, low-stress jobs. Within actuarial science, you'll use mathematics, statistics, and financial theory to assess the risk that an event will occur, and help businesses and clients develop policies that minimize the cost of that risk. Actuaries' are essential to the insurance industry. Most actuaries work for insurance companies, but some work as consultants who travel to meet with clients.
Actuarial science major distinctives
As an actuarial science major at Messiah College, you will:
Study in a program that is more mathematically rigorous than most, which results in good preparation for the self-study needed to complete the track for certification as an actuary.
Study at the only Council for Christian Colleges and Universities (CCCU) school in the northeast U.S. with an actuarial science major.
Learn coursework applicable for two actuarial exams and all three VEE (Verification by Educational Experience) credits available from the Society of Actuaries.
Career options for actuarial science majors
As a graduate of the actuarial science program, students are equipped to secure positions such as:
Actuary
Financial analyst
Data analyst
Business consultant
Benefits manager
Cost estimator
Insurance underwriter
Financial advisor
Internship opportunities for actuarial science majors
Messiah's nationally recognized internship program places students in a variety of internships. A few examples include:
Aetna, Inc.
Deloitte
Delta Dental Plans
Highmark Health
International SC
Penn State Milton S. Hershey Medical Center
Nationwide Insurance
Penn National Insurance
Pennsylvania Insurance Department
Prosanos Corporation
Shipley Energy
The Hershey Company
Scholarships
Messiah College offers several scholarships including the Provost's and College Honors Programs Scholarships each with different academic requirements and deadlines. We must receive all application materials by January 15th for highest scholarship consideration.
International citizens may be awarded additional financial aid on a case-by-case basis using the information provided on the International Student Scholarship Application (ISSA). The link to the ISSA form is emailed to students along with their admissions decision letter. That means the sooner the admissions process is completed, the sooner students can apply for financial aid and receive a package.
After subtracting academic scholarship and financial aid monies, international students pay between US$20,000-$30,000 each year for four years. The U.S. Embassy will deny student visa requests if the student cannot show supporting financial documents to pay this amount for college expenses. This is a government rule, not college rule.
We can accept your application, official transcript and test score at any time during the year. You must select which term you would be entering. There are two intakes during each academic year - in late August for our Fall term, and late January for our Spring term.
After graduation
According to the U.S. Department of Labor, "Employment of actuaries is projected to grow 18 percent from 2014 to 2024, much faster than the average for all occupations. Actuaries will be needed to develop, price, and evaluate a variety of insurance products and calculate the costs of new, emerging risks." Messiah's coursework will help prepare students for the actuarial exams, while the required internship will help students to develop skill sets that will lead to success when entering the actuarial field.
Last updated Apr 2019
About the School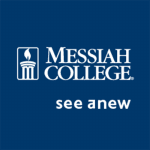 Messiah College is a nationally ranked, private Christian college with a student body of 3,305 undergraduate and graduate students. Located in Mechanicsburg, Pa., Messiah is just 12 miles from the sta ... Read More
Messiah College is a nationally ranked, private Christian college with a student body of 3,305 undergraduate and graduate students. Located in Mechanicsburg, Pa., Messiah is just 12 miles from the state capital, Harrisburg.
Read less