Program Description
Accounting at Messiah College
Prepare to become a Certified Public Accountant; enter the financial, corporate, personal or tax accounting field; or pursue auditing–all within a Christian perspective.
As a Messiah College accounting graduate, you will be in high demand by public accounting firms and national corporations, as well as small businesses. In fact, like more than 70 percent of our graduates, you may even find yourself accepting a job offer early in your senior year.
Why study accounting?
As an accounting major, you will develop competencies essential to maintaining, auditing and inspecting the financial records of individuals and businesses. You will also learn the skills necessary for preparing financial and tax reports. Just open your favorite job search board and you'll find a long list of job opportunities for accountants. Nationwide, large corporations and public accounting firms, as well as small businesses and individuals, reflect this demand for trained accountants.
Practical Experience
During your time at Messiah, you will be encouraged to gain practical experience in off-campus settings. Through the Career and Professional Development Center, you may obtain internships and cooperative education experiences in businesses in the surrounding communities. These practical experiences, some of which are paid, provide you with opportunities to clarify career goals and enhance classroom learning.
Writing Integration
This major offers a distinctive program that incorporates the teaching of effective writing skills into the upper-level accounting course sequence. Evaluated for quality and content, assignments are typical of the kinds of writing required of students when they enter their profession. A single syllabus is used as students compile a portfolio of their writing which they continue working on throughout a four-course sequence. Feedback from students, alumni and recruiters reveals that this is a highly successful program.
Community Service
Messiah students provide a vital service and gain practical experience through participation in an Internal Revenue Service-sponsored program known as the Volunteer Income Tax Assistant (VITA) program. Students prepare tax returns free of charge for low income, elderly and disadvantaged individuals.
The CPA exam
Messiah College gives you an edge as you prepare to take the four parts of the Certified Public Accounting (CPA) exam. Our students regularly exceed the national average pass rate for first-time test takers. In 2016, our pass rate was 83.8%. In comparison, the national average was only 55.4%. Messiah ranked #1 in Pennsylvania (out of 74 programs); #1 for medium-sized accounting programs in the nation (out of 294 programs); and #10 in the nation overall (out of 858 programs).
Scholarships
Messiah College offers several scholarships including the Provost's and College Honors Programs Scholarships each with different academic requirements and deadlines. We must receive all application materials by January 15th for highest scholarship consideration.
International citizens may be awarded additional financial aid on a case-by-case basis using the information provided on the International Student Scholarship Application (I.S.S.A.). The link to the I.S.S.A. form is emailed to students along with their admissions decision letter. That means the sooner the admissions process is completed, the sooner students can apply for financial aid and receive a package.
After subtracting academic scholarship and financial aid monies, international students pay between US$20,000-$30,000 each year for four years. The U.S. Embassy will deny student visa requests if the student cannot show supporting financial documents to pay this amount for college expenses. This is a government rule, not college rule.
We can accept your application, official transcript and test score at any time during the year. You must select which term you would be entering. There are two intakes during each academic year - in late August for our Fall term, and late January for our Spring term.
After graduation
All of the "Big Four" accounting firms recruit Messiah accounting graduates, and employers consistently report that Messiah College produces highly competent Christian accountants with the integrity, technical skills and writing ability needed in today's demanding business environment.
Last updated Apr 2019
About the School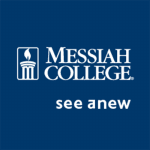 Messiah College is a nationally ranked, private Christian college with a student body of 3,305 undergraduate and graduate students. Located in Mechanicsburg, Pa., Messiah is just 12 miles from the sta ... Read More
Messiah College is a nationally ranked, private Christian college with a student body of 3,305 undergraduate and graduate students. Located in Mechanicsburg, Pa., Messiah is just 12 miles from the state capital, Harrisburg.
Read less