Program Description
WHAT WILL I STUDY?
Communicating the care, management, welfare and environmental issues effectively is an important part of most organizations within the wildlife and pet industry. The course will provide you with the necessary skills to educate a variety of audiences about science, wildlife and animal management through a range of media and educational strategies. There will be the opportunity to undertake an internship as well as plan and evaluate an innovative education project in partnership with leading industry organizations. Modules will focus on ecology, zoology, evolution, animal behavior and wildlife conservation as well as the skills required as an educator in an industry which is highly competitive. Through the development of creative thinking skills, you will utilize new and emerging technologies to communicate through media, science writing, marketing, and education.
Validated in partnership with Coventry University
WHAT MODULES ARE COVERED?
Level 4
Academic Study Skills and Entrepreneurial Thinking (ASSET)
Animal Anatomy and Physiology
The Animal Industry
Educational Theory and Practice
Applied Animal Management
Contemporary Zoological Developments and the Media
Level 5
Research Design and Analysis
Biodiversity and Evolution
Media and Education Technology
Zoological Education or Media Project (double module)
Specialist Animal Management (option)
Wildlife Care and Rehabilitation (option)
Level 6
Dissertation (double module)
Contemporary Issues in Welfare and Behaviour
Wildlife Conservation
Communicating Science and Natural History
Advanced Animal Training (option)
Ethics and the Animal Industry (option)
WHAT QUALIFICATIONS WILL I GET?
BSC (Hons) Zoological Science, Education, and Media
HOW WILL I BE ASSESSED?
Each module has its own specific assessment profile, for example, 100% coursework or 50% coursework and 50% written the examination.
Modules are assessed using a variety of methods (real-life case studies, professional projects, laboratory practical investigations, reports and essays, presentations and video documentaries, research dissertation) thus allowing students to develop a range of skills related to the subject area and to build confidence in the subject and in themselves.
WHAT IS THE ENTRY PROCESS?
Applications should be made through UCAS using the institution code for Warwickshire College – W25 and the course code: C301.
Applicants MUST state clearly on the UCAS application their GCSE grades (or equivalent acceptable qualifications such as Key Skills/Functional Skills Level 2) and the grades or expected grades of their level three qualifications.
If you are interested in joining the college in September 2017, we would welcome you to take part in one of our Open Events. You will take a tour of the campus, receive a presentation from staff and take away lots of useful information about studying at Warwickshire College and of course, get a 'feel' for what it might be like to be a student here.
WHAT ARE THE ENTRY REQUIREMENTS?
Minimum qualifications: Full level 3
Normally applicants will be expected to have at least 88* UCAS points. This may be derived from BTEC/C&G L3 qualification in Animal Management or a related subject; orTwo/three A2 Levels ideally including one science subject; or Kitemarked Access to HE
Applicants will also need five GCSE's at grade C or above (or equivalent) including English Language, Science, and Mathematics.
*New UCAS tariff
Applicants will normally be expected to have some prior practical experience.
The college welcomes applications from students with relevant work experience who do not have the formal academic qualifications, and from students with disabilities. Applicants will be assessed on individual experience. Application for Recognition of Prior Learning is welcomed and will be considered.
WHAT ELSE DO I NEED TO KNOW?
This is a three-year full time or four-year sandwich course. Should students choose the sandwich option; they will be required to undertake a minimum 48-week work placement in an area of the student's interest. Part-time study over a longer period can also be arranged.
As well as gaining practical animal husbandry skills, students will also develop transferable skills such as problem-solving, team working, people management, research, and communication.
Regular contact is maintained with employers and feedback from them is used to inform programme modifications thus ensuring the programme's relevance to current and future industry needs.
During the final year of the programme, all students will be required to complete a Dissertation which may be linked to a company. The college has links with local animal-related businesses such as Twycross Zoo, Cotswold Wildlife Park and the Warwickshire Wildlife Trust who will be able to provide relevant and topical research topics.
Students wishing to further enhance their practical skills are able to access the College's purpose-built animal welfare facilities and Moreton Morrell's commercial farm and equine facilities at our Moreton Morrell College.
Further information
Warwickshire College Group welcomes all students and will always aim to make reasonable adjustments to meet any specific needs or difficulties. In exceptional circumstances, the learning outcomes of some courses may mean that such adjustments are not possible and the college cannot guarantee that every requirement can be supported. Failure to disclose specific needs or difficulties to the college at an early stage in your application may delay the college in its ability to make reasonable adjustments or may prevent them altogether. Please discuss your individual circumstances with the admissions tutor as early as possible.
WHAT CAN I DO AFTER THIS COURSE?
Job opportunities include conservation, wildlife education officer in zoos, wildlife parks, aquariums, nature reserves or wildlife charities. Education officer in natural history museum, wildlife tour guides in ecotourism, journalism, teaching in nurseries or schools (would require EYFS qualification or PGCE)
Progression to Postgraduate programmes such as MSc Animal Ecology and Wildlife or for graduates wanting to enter a teaching career via a PGCE.
Last updated Feb 2018
About the School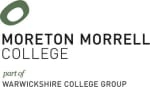 Our Moreton Morrell College covers 750 acres of countryside and is home to many of our land-based students.
Our Moreton Morrell College covers 750 acres of countryside and is home to many of our land-based students.
Read less