Bachelor of Science Construction Project Management
Home ›
BSc ›
Bachelor of Science Construction Project Management
Read more about this program on the school's website
Program Description
The Bachelor of Science Construction Project Management four-year degree program combines practical skills with theoretical knowledge and technical training. Taught by industry professionals, graduates are prepared for leadership roles in the booming global construction, engineering, and oil and gas industries. It focuses on the study of how the principles of scientific management are applied to construction projects.
This unique program is the first of its kind offered in Canada and was built by industry, for the industry. A need for trained management professionals was identified and SAIT developed this program to build the skills of future leaders in this industry.
Note: This program utilizes an e-learning instructional delivery method. Students will be provided with a laptop with the necessary software used in the classroom.
This degree program is four years in length, consisting of eight 15-week semesters and a 600-hour internship which will be completed at the end of year three.
Scope statement
The Bachelor of Science Construction Project Management will provide a graduate with an in-depth education in the key sectors of construction: residential, commercial, industrial, and infrastructure. They will possess managerial, scientific, technical, and applied knowledge in the construction field. Graduates will assume a variety of roles with the opportunity to advance into project management and leadership roles. Graduates will demonstrate critical thinking, problem-solving, written, and oral communication skills. Furthermore, they will have an opportunity to engage in scholarly activities that prepare them for graduate study.
Your career
Graduates participate in construction project management, facilities management, and infrastructure development both locally and globally.
Graduates also pursue graduate-level credentials in the construction project management domain.
Numerous career paths exist for graduates of the BSc CPM. Some examples of typical entry-level opportunities for graduates include the following:
Assistant Construction Manager
Assistant Project Manager
Site Supervisor
Construction Inspector
Project Coordinator
Project Document Controller
Assistant Project Coordinator
Project Assistant
Assistant Site Supervisor
Junior Estimator
Junior Contract Administrator
Assistant Facilities Manager
There are also opportunities for graduates of BSc CPM to pursue a variety of self-employment or entrepreneurial opportunities such as consulting, general contracting, small businesses or other entrepreneurial ventures.
Student success
Students entering with higher grades usually experience more success in SAIT's programs. There is a direct correlation between the time and energy invested in studies to the success achieved.
Note: Course difficulty levels are higher for a degree program than for a diploma program.
Credentials and Accreditation
Upon successful completion of this program, graduates will receive a SAIT Bachelor of Science Construction Project Management baccalaureate degree.
The Bachelor of Science Construction Project Management program has received full program details (accreditation) from the Canadian Institute of Quantity Surveyors (CIQS), a self-regulatory, professional body that sets the highest standard for construction economics in Canada. It is the first program in Alberta to be accredited by CIQS.
The School of Construction is also seeking accreditation for the BSc CPM Program from three related accreditation bodies:
The Project Management Institute Global Accreditation Center (PMIGAC). This is the only specialized international accrediting body that assures the quality of Project Management degree programs at the graduate and undergraduate levels.
The Gold Seal program by the Canadian Construction Association (CCA) is a national certification program that recognizes construction management excellence, based on education, experience, and examination.
The Chartered Institute of Building (CIOB) an international body that enables members who wish to enter a management career in construction.
Bachelor of Science Construction Project Management program has also been granted the PMI Global program details (accreditation) for five years. Project Management Institute Global program details (accreditation) Center (PMI- GAC) is the world's leading specialized accrediting body for project management and related degree programs, accrediting programs at the bachelor's, postgraduate and doctorate levels offered within accredited institutions of higher education worldwide. BSc CPM is the first bachelor's degree program in Canada to be accredited by PMI-GAC.
Transfer options
The opportunity to advance your education through transfer to, within or from SAIT is available with the following universities and colleges:
Auckland University of Technology
Cambrian College
Fanshawe College
Lethbridge College
Robert Gordon University, UK
Saskatchewan Polytechnic
University of South Wales
University of Victoria
Have questions? Write to us at transfer.options@sait.ca.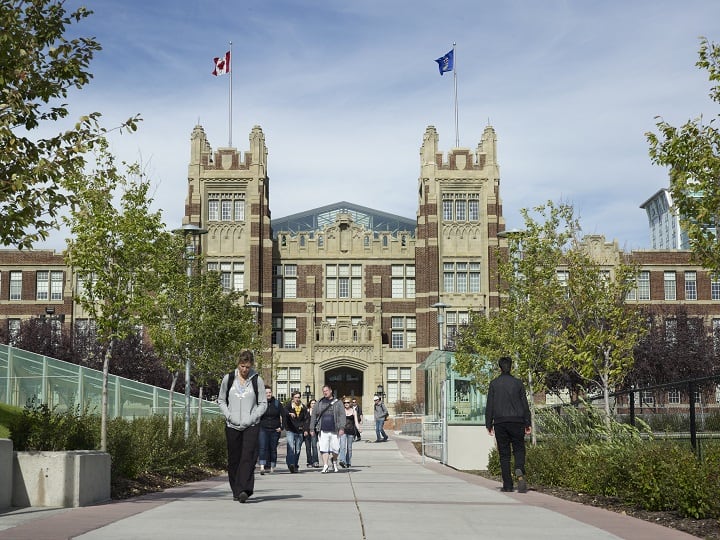 SAIT / SAIT
Admission and selection
Fall 2020 start: applications open October 2, 2019.
Winter 2021 start: applications open March 30, 2020.
Applications are accepted until the program start date.
Key Information
Start Dates: September 8, 2020 / January 11, 2021
Length: 4 years
Tuitions and fees per year:

Year 1: $6,645 (domestic) / $21,219 (international)
Year 2: $6,645 (domestic) / $21,219 (international)
Year 3: $7,187 (domestic) / $23,197 (international)
Year 4: $6,645 (domestic) / $21,219 (international)
*Tuition, fees, books, and supply costs are subject to change
Last updated May 2020
About the School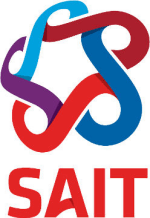 Established in 1916, SAIT in Calgary, Canada is a global leader in applied education and offers 100+ career programs, 1,300+ continuing education courses and corporate training courses to more than 20 ... Read More
Established in 1916, SAIT in Calgary, Canada is a global leader in applied education and offers 100+ career programs, 1,300+ continuing education courses and corporate training courses to more than 200 companies annually. SAIT students study within eight academic schools — Business, Construction, Energy, Health and Public Safety, Hospitality and Tourism, Information and Communications Technologies, Manufacturing and Automation and Transportation. Hands-on learning in unique labs and classrooms, solution-focused research and enterprising collaborations with industry partners ensure SAIT students are career-ready when they graduate.
Read less