Program Description
In the bachelor's degree program " Applied Psychology (B.Sc.) " of the DIPLOMA University you will be trained in the subject-related, subject-related and applied practical subjects of psychology. The study course teaches academic knowledge in basic subjects such as general psychology, developmental psychology and differential psychology as well as detailed statistical, diagnostic and methodological skills.
The degree program "Applied Psychology (B.Sc.)" is designed to qualify students as professionals in practice-relevant psychology with their references to the disciplines of health and economics. In-depth expertise in applied psychology is supplemented by competencies in the fields of occupational and organizational psychology , psychosocial prevention and health psychology as well as clinical psychology and psychotherapy .
During the course of study, the DIPLOMA University cooperates with the MEU study center in Magdeburg . Responsible person at the study center in Magdeburg is Prof. Dr. med. Armbruster . He will be pleased to answer any questions you may have about the course of study or the organization of the study. The MEU is a subsidiary of the MAPP Institute, a state-recognized, renowned training center for psychotherapy. For our students there is a choice of taking the distance study course with the local connection for the real classroom events (1x per semester of 3 days) in Magdeburg, Hamburg or Munich. The remaining contact blocks are offered as "distance learning with virtual attendance phases".
Aims of the bachelor study "Applied Psychology (B.Sc.)"
The study program focuses on concrete exercises and reflection units, which recur to recurring everyday problems. Our students learn how to use psychological methods and tools to solve problems in a rational and socially appropriate way.
As a graduate, you will be able to develop general and focal psychological positions and problem solutions, defend them argumentatively against professional representatives, clients and non-professionals, and take on subject-specific tasks and responsibilities in specific groups and teams. They are able to assess the societal relevance of psychological knowledge and practices and to present the findings in an understandable and comprehensible manner.
The ability to transfer practice and theory as well as the training of communicative competences enables our graduates to make a contribution to civic participation. Through the sound and practical examination of social values and conflicts as well as the acquisition of team skills and soft skills, the graduates develop into committed and psychologically trained personalities.
Career - Your career prospects after graduation
As a graduate of our Bachelor's program "Applied Psychology (B.Sc.)", you will find career opportunities as an academically qualified specialist in occupational health psychology, business psychology as well as in outpatient and inpatient clinical facilities, multidisciplinary organizations as well as counseling and evaluation settings.
Possible occupational fields can be found in clinical or outpatient facilities, in the area of psychosocial health promotion and health education, in prevention or rehabilitation, in health insurance companies, in organization, personnel and corporate development, in counseling and educational institutions as well as in scientific institutions.
According to the German Society of Psychology (DGPs), Bachelor graduates of psychology assist psychologists with master's degrees in their activities. In addition to genuinely psychological activities, however, you increasingly take over professional tasks that were previously reserved for other occupational groups and in the strict sense do not constitute a purely psychological activity.
You have the opportunity to apply your psychological knowledge in various fields of application, such as:
Human Resources Management (needs assessment, aptitude diagnostics, personnel selection and promotion)
Work and organizational development
Occupational health management as well as prevention and health promotion
Impact opinion polling
Communication and Marketing (Media Psychology)
Development of forms of human-machine communication in the context of Industry 4.0
Rehabilitation, sports, and recreational psychology
Forensic and criminal psychology
for evaluations, data collections and analyzes
If you would like to continue your education after completing your bachelor's degree, you can easily do so with our consecutive Master's program "Psychology with a focus on Clinical Psychology and Psychological Empowerment (M.Sc.)".
Do you already have at least 2 years of professional experience and are you aiming for a first position, rather than a genuinely psychological activity? Then we would like to recommend you our Master program General Management (MBA).
Normal period
Distance learning: 8 semesters (180 ECTS)
The actual study period can be extended free of charge for up to 4 semesters over the standard period of study.
baseline
Always in the winter semester (October) and summer semester (April).
accreditation
Accreditation of the degree program by the accreditation agency AHPGS.
tuition fee
Distance learning psychology: € 227.00 / month (total amount € 11,561.00 plus one-time examination fee of € 665.00).
study form
The bachelor degree program "Applied Psychology (B.Sc.)" is a distance learning course with virtual and real classroom sessions.
The distance learning takes place in the alternation between self study with study books, online lectures in the "virtual lecture hall" of the DIPLOMA on-line campus (E-Teaching) and presence events at the study center of the MEU (cooperation partner of the DIPLOMA) in Magdeburg Hamburg or Munich. The classroom seminars take place every semester on 3 consecutive days (probably Wednesdays through Fridays).
admission requirements
General university entrance qualification, Fachhochschulreife, passed master's examination or according to the regulation on access to higher education in the state of Hesse, ie either completion of a career development training of at least 400 hours, a technical school or a vocational or administrative academy or final examination in a state-recognized training occupation followed by at least 2 years of employment and a separate university entrance examination.
For further information on special qualifications, please contact DIPLOMA Hochschule. Applicants who do not meet the requirements mentioned above may initially attend the course as guest auditors if the access authorization is within a max. 2 semesters is achieved.
For foreign degrees, equivalence for admission must be demonstrated.
degrees
Bachelor of Science (B.Sc.)
Graduates receive a bachelor's degree and diploma as well as a Diploma Supplement written in English and a transcript of records, which identify them internationally as academics with a bachelor's degree.
Major fields of study
Communication and media psychology
The module provides an overview of theories and basic concepts of direct and medial, interpersonal and mass media communication. The tasks and branches of communication and media psychology are related to other areas of psychology. It discusses conditions of internal and external communication in groups and organizations as well as the appropriate media use. The module provides in-depth knowledge of market and media research - especially in the field of research into recipients - and gives an insight into application-related, professional possibilities and limitations.
Psychological Empowerment
The module gives a scientific introduction into the social, professional, action, and methodological areas of the subject area. The module conveys knowledge about the circumstances of the subjective everyday experience, about the individual and social mechanisms of self-appropriation as well as the constructs of self-empowerment and self-realization. It shows how personal resources and community potentials in enforcing interests reinforce each other. The module teaches how people can use low-threshold empowerment for personal, social, cultural, economic and political developments. Using the practical example of the ELTERN-AG program, students can understand how empowerment provides psychological and social support to parents in difficult life situations. The module is designed application-oriented and prepares primarily for the professional practice.
Last updated Mar 2020
About the School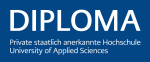 The DIPLOMA University is a privately run, state recognized university of applied sciences located in the picturesque medieval city of Bad Sooden-Allendorf in North Hesse. The notation Bad identifies ... Read More
The DIPLOMA University is a privately run, state recognized university of applied sciences located in the picturesque medieval city of Bad Sooden-Allendorf in North Hesse. The notation Bad identifies the city as a recognized spa destination with a long tradition in medical wellness and health treatment. Besides the main campus there are notable campus extensions in more than 25 cities in Germany and one in Italy.
Read less
Bad Sooden-Allendorf ,
Aalen ,
Baden-Baden ,
Berlin ,
Bochum ,
Bonn ,
Friedrichshafen ,
Hamburg ,
Hanover ,
Heilbronn ,
Kaiserslautern ,
Kassel ,
Kitzscher ,
Magdeburg ,
Mainz ,
Mannheim ,
Munich ,
Ostfildern ,
Würzburg ,
Regenstauf ,
Nuremberg ,
Wiesbaden ,
Wuppertal ,
Germany Online
+ 23 More
Less