Bachelor of Science Animal Behavior and Training
Home ›
BSc ›
Bachelor of Science Animal Behavior and Training
Program Description
WHAT WILL I STUDY?
Animal behavior is an extremely popular and rapidly growing sector within the animal industry. Careers in animal behavior include; companion animal training, behavior therapy, research, animal welfare science or zoo keeping. Our Honours degree in Animal Behaviour and Training provides you with the skills and knowledge you need to begin work in one of the most diverse and rewarding sectors of the animal industry. This course will develop your knowledge and skills in animal behavior and ethology, whilst exploring the ethics and key legislation necessary for anyone working with animals. This course is validated in partnership with Coventry University.
WHAT MODULES ARE COVERED?
Typical modules include:
Level 4
Principles of Animal Ethology
Animal Anatomy and Physiology
Applied Animal Management
The Animal Industry
ASSET (academic study skills and employability)
Psychology of Animal Training
Level 5
Animal Health and Disease
Habitat and Environmental Enrichment
Animal Development and Training
Research Design and Analysis
Human Psychology for Animal Trainers
Specialist Animal Management
Level 6
Ethics and the Animal Industry
Advances in Behavioural Research
Contemporary Issues in Welfare and Behaviour
Dissertation (Double Module)
Advanced Animal Training
WHAT QUALIFICATIONS WILL I GET?
BSc(Hons) Animal Behaviour and Training
HOW WILL I BE ASSESSED?
Each module has its own specific assessment profile, for example, 100% Coursework or 50% coursework and 50% written the examination. Modules are assessed using a variety of methods (real-life case studies, professional projects, reports and essays, presentations and video documentaries, research dissertation) thus allowing students to develop a range of skills related to the subject area and to build confidence in the subject and in themselves.
WHAT IS THE ENTRY PROCESS?
Applications should be made through UCAS using the institution code for Warwickshire College – W25 and course code: D306
If you are interested in joining the college in September 2017, we would welcome you to take part in one of our Open Events. You will take a tour of the campus, receive a presentation from staff and take away lots of useful information about studying at Warwickshire College and of course, get a 'feel' for what it might be like to be a student here.
WHAT ARE THE ENTRY REQUIREMENTS?
Minimum qualifications: Full level 3
Normally applicants will be expected to have at least *88 UCAS points. This may be derived from:
BTEC/C&G L3 qualification in Animal Management or a related subject; or
Two /Three A2 Levels ideally including one science subject; or
Kitemarked Access to HE
Applicants will also need five GCSE's at grade C or above (or equivalent) including English Language, Science, and Mathematics.
Other qualifications such as Access to HE Diploma, Welsh/International Baccalaureate, Scottish Highers, Irish Higher Leaving Certificate and other international qualifications are acceptable, dependent on the overall grade/points achieved and the science content of the course.
Applicants will normally be expected to have some prior practical experience. As a guide, students will be expected to have studied at A Level or completed relevant Level 3 qualifications, however, all applicants will be assessed on individual experience. Application for Recognition of Prior Learning is welcomed and will be considered. The college welcomes applications from students with relevant work experience who do not have the formal academic qualifications, and from students with disabilities. All applicants will need to demonstrate the ability to study independently at HE level.
WHAT ELSE DO I NEED TO KNOW?
This is a three-year full time or four-year sandwich course. Should students choose the sandwich option; they will be required to undertake a minimum 48-week work placement in an area of the student's interest. Part-time study over a longer period can also be arranged. As well as gaining practical animal husbandry skills, students will also develop transferable skills such as problem-solving, team working, people management, research, and communication. Regular contact is maintained with employers and feedback from them is used to inform programme modifications thus ensuring the programme's relevance to current and future industry needs.
During the final year of the programme, all students will be required to complete a Dissertation which may be linked to a company. Students wishing to further enhance their practical skills are able to access the College's purpose-built animal welfare facilities and Moreton Morrell's commercial farm and equine facilities.
Most students will pay nothing upfront for their course. For information on government loans and grants available for HE study, visit the Student Finance England website. Please note that applicants who already hold a higher education qualification may not be eligible for support and should inquire for further details. Warwickshire College Group offers various bursaries; please see the HE fees and support information on our website or contact us for further information. Different fees apply to international students. If you think this might apply to you then please enquire at Student Services for more details. Further information Warwickshire College Group welcomes all students and will always aim to make reasonable adjustments to meet any specific needs or difficulties. In exceptional circumstances, the learning outcomes of some courses may mean that such adjustments are not possible and the college cannot guarantee that every requirement can be supported. Failure to disclose specific needs or difficulties to the college at an early stage in your application may delay the college in its ability to make reasonable adjustments or may prevent them altogether. Please discuss your individual circumstances with the admissions tutor as early as possible.
WHAT CAN I DO AFTER THIS COURSE?
Our graduates have entered professions including animal trainer, companion animal behavior therapist, behavioral researcher, animal welfare scientists and officers, zookeeper, education, training, and teaching.
Progression to post-graduate qualifications includes MBA, MSc and teaching courses such as PGCE (Post Graduate Certificate in Education) and Cert. Ed (Certificate in Education).
Last updated Feb 2018
About the School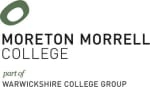 Our Moreton Morrell College covers 750 acres of countryside and is home to many of our land-based students.
Our Moreton Morrell College covers 750 acres of countryside and is home to many of our land-based students.
Read less