Bachelor of Science (Honours) in Internet and Multimedia Technologies
Home ›
BSc ›
Media ›
Bachelor of Science (Honours) in Internet and Multimedia Technologies
Read more about this program on the institution's website
Program Description
The credit requirements for this programme are indicative only. They are subject to review. Students can take a number of extra Electives to earn a Minor award in areas of interest such as Accountancy, Business, Finance or Management, among others. Priority will be given to applicants selecting the programme as their first choice.
Programme Aims
Following the rapid expansion and dissemination of information and smart communication technologies in our daily lives, professionals in the areas of communication networks, multimedia and information technologies are in great need. This programme aims to meet that need by providing professional knowledge and training for students to enter careers in the field of Internet and multimedia technologies. Specifically, the programme aims at producing graduates with:
a wide range of professional knowledge and skills relevant to Internet and multimedia technologies;
creativity and the ability to innovate;
adaptability to changing technology and society; and
all-round attributes.
Characteristics
The programme offers a good mix of basic theory, hands-on practice and application examples. In the latter part of Year Three, students make use of the knowledge that they have acquired to conduct a multimedia-based Integrated Project. They can focus on selected areas by choosing relevant Electives. In the Final Year, students undertake a Final-Year Project.
Students can join an Exchange Programme through which they study in an overseas institution for one semester. Financial subsidies may be provided by the Faculty of Engineering. The programme provides an excellent opportunity for students to study abroad and broaden their horizons and allows them to appreciate the cultures of other countries.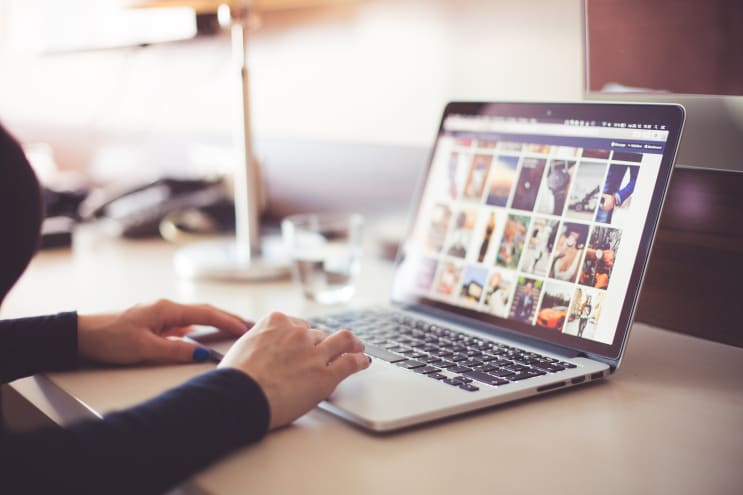 Curriculum
The programme covers the fundamental and advanced knowledge and applications of Internet and multimedia technologies.
Core subjects cover the theories and applications of computers, data science, AI, mobile systems, programming, data and computer communications, databases, intelligent multimedia technologies, 3D graphics, computer animation, IP networks, web systems and technologies, together with an integrated project and final-year project/computer game development project (6 credits) (select any 1 out of these 2 subjects).
In Year Three and Year Four, students can select from a pool of the following Electives.
Big Data Analytics
Computer Vision and Pattern Recognition
Deep Learning and Deep Neural Networks
Digital Video Production and Broadcasting
Distributed Systems & Cloud Computing
Machine Learning in Cyber-Security
Mobile Networking
Multimedia Communications
Multimodal Human-Computer Interaction Technology
Network Management and Security
Professional Recognition
The programme has been granted full accreditation by the Hong Kong Institution of Engineers (HKIE) as a Computer Science Programme. Graduates of the programme will satisfy the academic requirements for Corporate membership of the HKIE.
Career Prospects
Internet and multimedia technologies are amongst the key technologies that support worldwide economic growth. Products and services with intelligent multimedia features such as digital audio-visual gadgets and smart mobile devices are in great demand, and new models and apps are being developed every day. Moreover, with the increasing popularity and technological advancement of AI, wired and wireless communications, more and more multimedia content is being created, delivered and shared on the Internet. Upon graduation, students will acquire sufficient knowledge to commence careers in the following areas.
Smart mobile communications services - planning, installing, configuring and maintaining networks.
Mobile apps developments - operating systems and applications development, particularly for current and future mobile devices that involve much intelligent multimedia content, including mobile apps/games, mobile video streaming services and mobile information systems.
Internet-related business - developing applications with intelligent multimedia features on networks, particularly on the Internet via the use of Cloud Technologies.
The digital entertainment industry - designing computer games, creating digital effects for movies, and planning, installing, configuring and maintaining digital broadcasting equipment.
Data centres - intelligently planning, installing, configuring and maintaining databases and cloud services under Big Data.
Entrance Requirements
PolyU welcomes applications from qualified candidates from around the world. The following guidelines are for the reference of students who wish to seek admission to PolyU based on non-local qualifications. Qualifications that cannot be found below will be considered on a case-by-case basis.
GCE A-level / International A-level

GCE Advanced Level or International Advanced Level with passes in 3 AL, OR 2 AL and 2 AS, subjects

(This is only the minimum eligibility criteria. Applicants who gain admission, typically, attain at least BBB in 3 AL subjects.)

International Baccalaureate (IB)

A minimum score of 24 with at least grade 4 in 2 Higher Level subjects

(This is only the minimum eligibility criteria. Applicants who gain admission, typically, attain a score of 30 or above, including bonus points.)

SAT Reasoning Test/ACT/Advanced Placement Test/SAT Subject Tests

A High School (Graduation) Diploma (non-Chinese curriculum) and any one of the following:

a total score of 1190 in the SAT Reasoning Test; or
an American College Test (ACT) composite score of 24;

and

grade 3 in two Advanced Placement (AP) subjects; or
a score of 600 in two SAT Subject Tests

[English language requirement is waived for those attaining a score of 590 or above in the Evidence-based Reading and Writing in the SAT]
Applicants with good results in the GCE A-level / International A-level or International Baccalaureate (IB) can be granted up to 25% credit transfer upon admission to the 4-year degree curriculum.
Other Information
Applicants attaining good results in Computer Science and Mathematics subjects are preferred.
Testimonies
As a recent graduate of the Bachelor of Science (Honours) in Internet and Multimedia Technologies Degree programme (IMT), I can say that the programme is not only about the study, but also about fun as theories and practical work opportunities are all covered.
Apart from general study, we received practical training from the Industrial Centre. Last summer, we created an Internet radio. We achieved the entire development process, from making the printed circuit board to writing the programme. It is always exciting to see one's "product" performing real functions as expected. We also designed and made our own high-tech interactive multimedia games, which worked like Wii and touch-screen games with multi-touch features. Playing a computer game is fun, but playing a game that you designed and made is even better and imparts a strong sense of achievement. I appreciated these training courses and project-making opportunities provided by the IMT programme because they equipped me with the skills I am going to need in my future career.
Liu Long
Last updated Nov 2020
About the School
With 80 years of proud tradition, PolyU is a world-class research university, ranking among the world's top 100 institutions. The Hong Kong Polytechnic University (PolyU) is a home for educating think ... Read More
With 80 years of proud tradition, PolyU is a world-class research university, ranking among the world's top 100 institutions. The Hong Kong Polytechnic University (PolyU) is a home for educating thinkers, communicators, and discoverers in delivering positive impact. We are committed to training tomorrow's leaders today, through a professionally-oriented education that delivers graduates unrivaled placements to thrive in businesses and industries. We strive for inter-disciplinary research and impactful innovations for discoveries to solve real-world challenges. Our researchers are developing breakthrough ideas, fostering sustainability, lifting economic outcomes, and improving communities' lives for the benefit of Hong Kong, the nation, and the world.
Read less