Bachelor of Science (B.Sc.) Chemical Biotechnology
Home ›
BSc ›
Bachelor of Science (B.Sc.) Chemical Biotechnology
Program Description
Learn from biology! Think like a chemist! Act as an engineer! The interdisciplinary bachelor's in Chemical Biotechnology at TUM Campus Straubing for Biotechnology and Sustainability.
Industrial biotechnology, best described as chemical biotechnology, is one of the key technologies for making conventional industrial processes more cost-effective and ecologically friendly, as well as for tapping renewable resources for industrial purposes. The development of processes in biotechnology, therefore, demands interplay between biology, chemistry, and process engineering.
From this point of view, the aim of the bachelor's program in Chemical Biotechnology is to cultivate comprehensive knowledge of a combination of topics in chemistry, engineering, and biosciences that is tailored to the area of conversion processes, as these relate to biotechnology and chemical substances.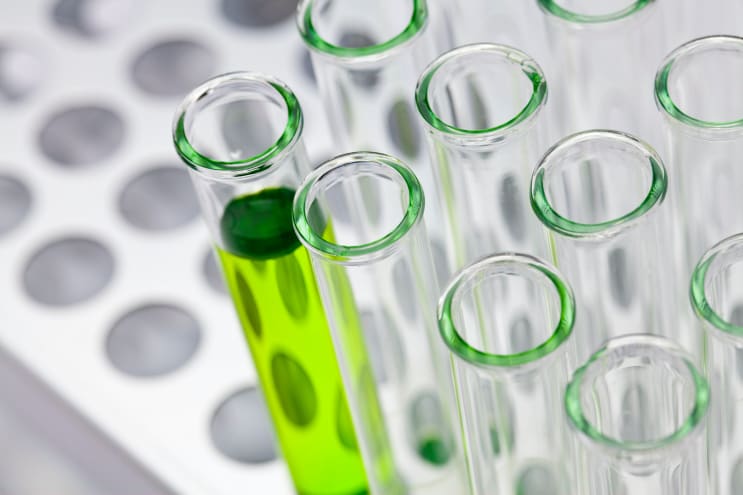 Learning outcomes
The bachelor's program in Chemical Biotechnology conveys the scientific and technological fundamentals and general content of the core disciplines of chemistry, molecular biology, and process engineering, as well as cultivating the associated skills required for practical laboratory work and scientific experiments. These skills are acquired during the course of extensive practical lab modules.
As a graduate, you can draw upon your interdisciplinary knowledge of chemical biotechnology to independently plan projects. You are also able to pursue a professional career in industry and research that directly relates to your education and training.
Structure
In the first two semesters, mathematical, scientific, and economic basics are taught. Starting in the third semester, students will deepen their knowledge in engineering and natural science subjects (technical basics, chemical-chemical use, biological basics) as well as in economic topics (economics and economic policy, circular economy, management). In the fifth semester, a focus can be set on the basis of optional modules. The interdisciplinary elective module in the sixth semester combines two departments in order to work on concrete problems in a structured and interdisciplinary way. The course concludes with a Bachelor's thesis.
Compulsory modules
1st semester
2nd semester
3rd semester

Mathematics
Microeconomics
General Chemistry
Physics
Cell, and Microbiology
Environmental Management





Fundamentals of Organic Chemistry
Statistics
Introduction to Computer Science
Macroeconomics
Advanced Microeconomics
BWL 1 – Controlling and Supply Chain

Green Chemistry
Fundamentals of Thermodynamics
Forestry, and Wood
Production of Biogenic Resources
BWL 2 – Accounting and Entrepreneurship
Material Flow Analysis and Life Cycle Assessment

4th semester
5th semester
6th semester

Methods of the Empirical Bioeconomy
Introduction to Environmental and Resource Economics
Policy and Innovation
Circular Economy
Resource and Energy Management

Bioprocess Engineering
Management Science for Bioeconomy
Elective Modules (total 20 ECTS)





Evidence-based Management and Policy
Governance of the Bioeconomy
General Elective Module (total 5 ECTS)
Bachelor's Thesis




Career opportunities
Given the intensive cultivation of practical, methodological, and analytical skills, the bachelor's program in Chemical Biotechnology provides you first and foremost with a degree that qualifies you for a professional career. By way of example, you have the opportunity to work as an engineer in the chemical industry or as a scientist at a research institute, be it within a university or independent of such an institution, or at a state authority. After the successful completion of the bachelor's program in Chemical Biotechnology, you can pursue a master's program with a similarly interdisciplinary profile so as to accrue a further qualification required for a highly skilled scientific occupation.
Application and Admission
Admission requirements and the application procedure vary depending on the type of higher education entrance qualification you hold.
During the application period, you must apply through the TUMonline application portal and upload your application documents.
If you receive an offer of admission, you will additionally have to submit individual documents as notarized hard copies by post to be enrolled.
Generally, applicants with an international higher education entrance qualification must have their documents reviewed in advance through uni-assist.
Application documents
Application for Admission (upload - signed)
Higher Education Entrance Qualification
Complete and Current Résumé
Passport
Proof of German Language Proficiency
Preliminary Documentation (VPD) by uni-assist - for international applicants only
We may require additional documents depending on your educational background and your country of origin. Complete the online application to receive a comprehensive list of the required documents.
Required language skills for admission
You need sufficient German language skills if you wish to apply for this program. Evidence of your language proficiency has to be submitted before the end of the application deadline. Learn more about recognized certificates and other ways to prove your German language skills.
This evidence of your language proficiency confirms that you comply with the minimum language requirements for admission to the program. Depending on the program and your individual background, it may be necessary for you to keep working on your language skills during your studies. Be sure to take a look at the services of our Language Center.
Language of instruction
The language of instruction for this program is usually German. This means that most of the modules are offered in German. Some courses may, however, be taught in English. The language of instruction for each module is detailed in the module overview. To learn more about the language of instruction for each module, contact the departmental student academic advisor of this program.
Last updated Jun 2020
About the School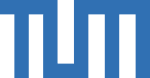 The Campus Straubing for Biotechnology and Sustainability is a new Integrative Research Center at the Technical University of Munich. Its focus in research and teaching makes the new center unique: It ... Read More
The Campus Straubing for Biotechnology and Sustainability is a new Integrative Research Center at the Technical University of Munich. Its focus in research and teaching makes the new center unique: It will concentrate on renewable resources, biotechnology, and bioeconomy. For this, new interdisciplinary degree programs will be established, that nationwide are only offered by TUM in Straubing.
Read less