Bachelor of Science (B.Sc.) Bioeconomy
Home ›
BSc ›
Bachelor of Science (B.Sc.) Bioeconomy
Program Description
Sustainability and environmental protection are becoming increasingly important – in industry, society, politics, education, and research. Bioeconomics strives toward the transition from fossil to biogenic raw materials.
The bachelor's degree program in Bioeconomy at the TUM Campus Straubing for Biotechnology and Sustainability incorporates various scientific disciplines in which the natural sciences work closely together with the economic sciences across disciplinary boundaries. Students gain an understanding of economics in general and environmental economics. This enables them to work with biological, chemical, and technical principles and methods, as well as to think in and develop local and global cyclic processes. By combining chemistry, engineering, and the life sciences with micro- and macroeconomics, students gain comprehensive knowledge in the field of efficient and sustainable use of biogenic resources.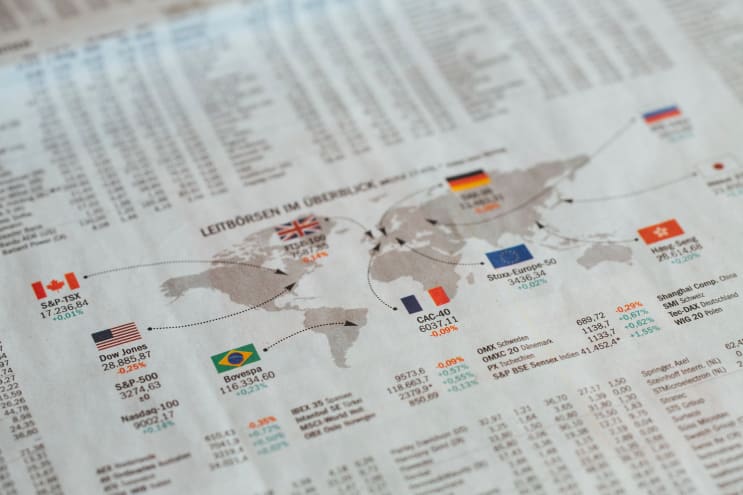 Learning outcomes
Specifically, graduates of the bachelor's program in Bioeconomics acquire the following skills and abilities:
They understand business and economic processes and are familiar with models and methods for evaluating the effects of bio-based innovations on the industry, the economy, and society.
They understand environmental and resource economic issues and are familiar with methods and procedures for evaluating them in industry, national economies, and society and integrating them into decision-making.
They master mathematical and scientific methods in order to abstract and analyze problems in their basic structure.
They have basic knowledge of the natural sciences and engineering, are familiar with methods of analysis, modeling, simulation, and design, and are able to apply these.
They are able to recognize and understand operational change processes.
They can work successfully in teams and communicate their results.
They are able to identify and manage inter- and transdisciplinary problems taking into account business, economic and scientific contexts.
They are able to independently acquire new knowledge in relevant fields.
They have become acquainted with selected fields of technology and are thus able to bridge the gap between basic natural and engineering sciences and economic applications.
They have acquired non-technical qualifications by way of example and are, thus, sensitized to the non-technical requirements of professional activity, particularly as regards political processes.
Their interdisciplinary knowledge in the field of Bioeconomics enables them to plan projects independently and to pursue careers in industry, research, and consultancy.
Structure
In the first two semesters, important mathematical, scientific, environmental, and economic fundamentals are acquired. From the third semester onwards, knowledge in the core areas of chemistry, physics, biology, and business administration will be deepened. In the fifth semester, the emphasis is placed on elective modules. The tandem module combines two specialist areas so that a solution to a concrete problem can be developed in a structured and cross-disciplinary manner. The program concludes with the bachelor's thesis.
1st Semester:
Mathematics, Physics, Microeconomics, General Chemistry, Cell- and Microbiology, Environmental Management
2nd Semester:
Organic Chemistry, Statistics, Advanced Microeconomics, Controlling & Supply Chain (BWL 1), Introduction to Informatics, Macroeconomics
3rd Semester:
Introduction to Thermodynamics, Wood-based Resources, Production of Biogenic Resources, Material Flow Analysis, and Life Cycle Assessment, Entrepreneurship and Accounting (BWL 2), Resource and Energy Management
4th Semester:
Introduction to Process Engineering, Empirical Methods for Bioeconomy, Introduction to Environmental and Resource Economics, Policy and Innovation, Circular Economy, Green Chemistry
5th Semester:
Bioprocess Engineering, Management Science, Elective modules (total 20 credits)
6th Semester:
Evidence-based Management and Policy, Governance of Bioeconomy, General Elective Module (total 5 credits), Bachelor's Thesis
Elective modules
20 credits must be obtained from the following list
Energy Engineering, Practical Course in General Process Engineering, Behavioral Economics, Biochemistry, Biopolymer, Chemical Reaction Engineering, Introduction to Development Economics, Sustainable Management, Markets of Biogenic Resources, Technical Thermodynamics, Renewables Utilization, Financial Economics, Seminar in Innovation and Technology Management, Energy and Economics, Project Studies
General Education Elective modules
5 credits must be obtained from the following list
Spanish, Composition, and Design of Renewable Raw Materials, Project Management
Career opportunities
Highly qualified graduates with inter- and transdisciplinary understanding are in demand for the rapidly growing areas of activity in Bioeconomics. Graduates of the bachelor's program in Bioeconomics can support and shape a sustainable bio-based economy. This applies in particular to the complex conversion of the raw material base from fossil resources to the renewable resources of the energy and chemical industries, which deal with the production, use, and economy of biogenic resources.
Application and Admission
Admission requirements and the application procedure vary depending on the type of higher education entrance qualification you hold.
During the application period, you must apply through the TUMonline application portal and upload your application documents.
If you receive an offer of admission, you will additionally have to submit individual documents as notarized hard copies by post to be enrolled.
Generally, applicants with an international higher education entrance qualification must have their documents reviewed in advance through uni-assist.
Application documents
Application for Admission (upload - signed)
Higher Education Entrance Qualification
Complete and Current Résumé
Passport
Proof of German Language Proficiency
Preliminary Documentation (VPD) by uni-assist - for international applicants only
We may require additional documents depending on your educational background and your country of origin. Complete the online application to receive a comprehensive list of the required documents.
Required language skills for admission
You need sufficient German language skills if you wish to apply for this program. Evidence of your language proficiency has to be submitted before the end of the application deadline. Learn more about recognized certificates and other ways to prove your German language skills.
This evidence of your language proficiency confirms that you comply with the minimum language requirements for admission to the program. Depending on the program and your individual background, it may be necessary for you to keep working on your language skills during your studies. Be sure to take a look at the services of our Language Center.
Language of instruction
The language of instruction for this program is usually German. This means that most of the modules are offered in German. Some courses may, however, be taught in English. The language of instruction for each module is detailed in the module overview. To learn more about the language of instruction for each module, contact the departmental student academic advisor of this program.
Last updated Jun 2020
About the School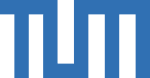 The Campus Straubing for Biotechnology and Sustainability is a new Integrative Research Center at the Technical University of Munich. Its focus in research and teaching makes the new center unique: It ... Read More
The Campus Straubing for Biotechnology and Sustainability is a new Integrative Research Center at the Technical University of Munich. Its focus in research and teaching makes the new center unique: It will concentrate on renewable resources, biotechnology, and bioeconomy. For this, new interdisciplinary degree programs will be established, that nationwide are only offered by TUM in Straubing.
Read less