Bachelor of Psychology (Hons)
Program Description
HELP University is proud to offer distinct pathways to attain a degree in Psychology. The primary pathway we offer is the Bachelor of Psychology (Honours) Programme, which can be completed fully at HELP University.
Students, if they so choose, may also transfer credits to affiliated universities. The American Degree Program (ADP) is the other pathway that HELP offers for those seeking a degree in psychology. The ADP however, is a transfer programme and students are expected to transfer to universities after completing several years at HELP.
Why Psychology @ HELP?
Largest Asian Undergraduate Psychology Programme
Distinguished Academics
Strong Research Culture
Entry Requirements
Applicants must have one of the following Entry requirements:
HELP Foundation in Arts/Science
Pass all subjects (minimum of 4 Credits)


A-Levels
1 C, 1 D


STPM
2 Cs


UEC
5 Bs


South Australian Matriculation
ATAR 65


Canadian Pre-U
Average 65 (6 subjects)


Foundation Programmes
Pass all subjects (minimum 50% Credits)


Diploma Programmes
Pass all subjects (minimum 30% Credits)


Local Programs have to be MQA-approved. The standard entry requirement of 3 SPM/O-Level Credits (including credits in 1 Math subject & 1 Science subject) still applies to all students. Malaysian students also have to attain a Pass in SPM Bahasa Melayu. Credit is equivalent to 60 out of 100 marks.
Applicants must have one of the following English requirements:
IELTS
5.5
TOEFL
550 paper-based (213 computer-based; 80 Internet-based)
MUET
Band 5
SPM
A for English (A1/A2 or A+/A/A-) "(not including SPM 1119)"
UEC
B for English
HELP Foundation in Arts/Science
Credit for either Intermediate English or Advanced English
South Australian Matriculation
14/20 for English as a Second Language
Canadian Pre-U
65 for ENG4U
Please note that the University standard entry requirement for degree is MUET Band 3, but the Department of Psychology requires MUET Band 5.
Intakes
January 9, May 23, August 21
Last updated Apr 2020
About the School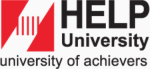 Since 1986 we have grown steadily and sturdily. We have sustained our student number and ensured a robust financial position. We have distinguished ourselves by excelling as a thought leader, an incub ... Read More
Since 1986 we have grown steadily and sturdily. We have sustained our student number and ensured a robust financial position. We have distinguished ourselves by excelling as a thought leader, an incubator of outstanding graduates, a model of selective excellence, and as a community-caring institution. All these years our educational goals have been to prepare students for their first job graduate school, to prepare students for their subsequent career and to prepare students for a fulfilling and productive life. The drives of our vision are our values which are based on "Pride Of Achievement, Sharing Success, The Courage to Be, To Be compassionate, and To be Significant"
Read less