Bachelor of Naval Architecture - taught in Spanish
Home ›
Bachelor ›
Bachelor of Naval Architecture - taught in Spanish
Program Description
Faculty of Engineering
Note: This Bachelor of Naval Architecture program is taught in Spanish only. Maritime transport brings more than 80% of international trade in goods, is seen an increase in demand for construction of tankers, gas carriers, bulk carriers, container etc. If we talk about energy resources, today, almost a third of the oil and a quarter of the natural gas consumed in the world come from underwater areas and this rush to offshore oil and gas exploration and exploitation is not about to end. Given these scenarios, this course has developed a response to the demand for engineers who can design new ships and offshore structures.
Naval Architecture is a multidisciplinary subject with a strong emphasis on engineering design and systems engineering on ships and offshore structures. Undergraduate students will possess knowledge and experience of the complete processes of conception, design, modeling, implementation of ships, marine installations and other complex systems, along with deep theoretical knowledge in related topics such as design, construction, repair, inspection, maintenance, and management.
Mission
Naval Architecture as part of the University of Veracruz, is an academic program dedicated to scientific and technological development of Naval Architecture sciences and it applications in socio-economic development of the country; aims at training highly skilled professionals in the practical application of knowledge in the design, construction, repair, inspection and maintenance of all kinds of floating, self-propelled or not structures and their interaction with other related disciplines in different sectors, as economic, maritime and port. The undergraduates will be engaged socially and educated strongly in an environment of ethics and professional responsibility.
Course content
The undergraduate degree program is arranged to give the student a broad naval engineering education by requiring basic courses in the areas of structural mechanics, hydrodynamics, marine power systems, and marine dynamics. These courses cover engineering fundamentals and their application to the design and construction of marine vehicles and systems. Courses in marine structures deal with the design and analysis of marine vehicles and platforms including static strength, fatigue, dynamic response, safety, and production. Resistance, maneuvering, and seakeeping characteristics of bodies in the marine environment are the subject matter for courses in marine hydrodynamics. Marine power systems involve all the mechanical systems on a marine vehicle with particular emphasis on the selection and arrangement of the main propulsion system. In marine dynamics, the student studies the vibrations of marine structures and engines and the rigid body responses of the vessel to wind and waves.
Career prospects
The multidisciplinary character of naval engineering and the structure and curriculum of the program make the education relevant for careers in the maritime sector as well as in other fields. The most common areas in the field of Naval Architecture for which our students work after graduation include: ship design, shipbuilding, offshore structure design, offshore structure building, yacht design, yacht building, naval combatant and support ships, small craft, coastal engineering, marine environmental engineering, shipping and transportation, fishing industry, and engineering support to ocean scientists.
Extracurricular activities
A number of our alumni had involved in the design and construction of human power submarine, to compete in international races. Others are integrated the sailing team. During the program are programmed visits to national and international shipyards. The students assist to International conferences of SNAME, OTC and IPIN organization.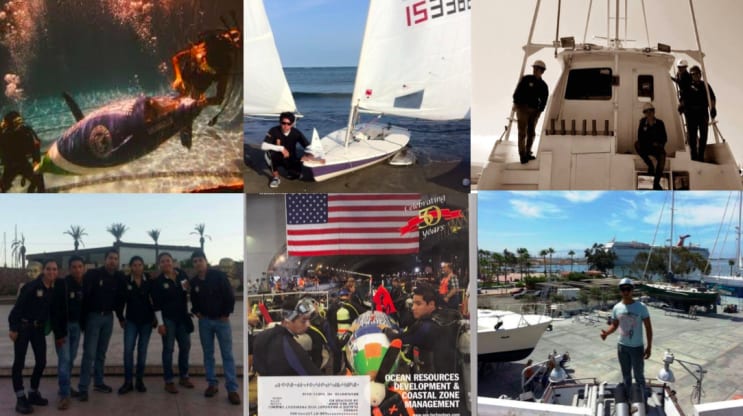 Last updated Feb 2018
About the School
Universidad Veracruzana (UV) is one of the largest public universities in Mexico. It is distributed throughout the state of Veracruz in 5 regional campuses, offering postgraduate and undergraduate deg ... Read More
Universidad Veracruzana (UV) is one of the largest public universities in Mexico. It is distributed throughout the state of Veracruz in 5 regional campuses, offering postgraduate and undergraduate degree programs to over 70,000 students in the academic areas of Arts, Biological and Agricultural Sciences, Health Sciences, Economics and Business Studies, Humanities, and Technical Sciences and Engineering.
Read less