Program Description
The future of our world is characterized by rapid and unexpected changes, accompanied by global competition; this is where networking becomes very important. These rapid and unexpected changes obsolete knowledge, hence the best ways of today may not necessarily suitable for future uses. Therefore, the abilities to promptly take decisions and to be creative are needed. Answering global challenges, Bachelor of Management besides its general management has also international business class. Bachelor of Management seeks to enable the students to develop skills in business and to run various functions of management whilst also considering ethics, integrity and social responsibility. Its curriculum consists of minimum 144 undergraduate credits, which can be completed in nine semesters or three years. S.B.M. I.T.B. has the advantage to accelerate the study progress through short semesters, making it possible to graduate a year early when compared with other schools/faculties in I.T.B.
A comprehensive curriculum which includes studying, putting into practice and developing management science, the functions of business, the basic principles of leadership and the ability to communicate, as well as providing students with an understanding of business ethics and the ability to think analytically.
Aim
To produce Graduates in Management who are able to conduct analysis and plan systems of management, and are highly skilled in using management concepts and frameworks together with technology to solve management problems in a business; who have leadership qualities and are able to make management decisions as well as skillfully communicate effectively; and are able to be adaptive in the context of management problems which they might face.
Graduate profile
Junior manager
Systems Planner
Business Analyst
Management Consultant and Trainer
The program incorporates the following learning experiences:
Work closely with peers; learn from their multicultural background and to think creatively.
Develop and execute a business plan.
Develop an awareness of social and environmental responsibility.
International Business Class
Entering the era of ASEAN Economic Community, the Bachelor of Management offers an international class that equips students with managerial competencies to develop and improve international enterprises in multicultural settings with a double-degree program. This new program enables graduates to compete and take part in business in the South-East Asian region.
Starting from 2015, S.B.M. I.T.B. open the enrollment for double degree program Bachelor of Management in International Business. Students from high reputation schools from national also overseas are eligible to join this prestigious opportunity.
Admission
Starting in 2013, I.T.B. only accepts admission for the undergraduate program through SNMPTN (Non-test Track) and SBMPTN (Written Test Track). Prospective students from highly respected schools intending to continue their studies, please enroll through SNMPTN and/or SBMPTN.
In SNMPTN, students must be from IPA or IPS class and join collective registration through appointed his/her high school representative.
In SBMPTN, S.B.M. I.T.B. is classified in IPS (Social) written test track. Students must be from IPA or IPS class. Below are the subjects to be tested:
Basic Subjects: Matematika Dasar, Bahasa Indonesia, dan Bahasa Inggris.
Social Subjects: Sosiologi, Sejarah, Ekonomi, Geografi.
Details about I.T.B. regulation on SNMPTN and SBMPTN, please refer to www.usm.itb.ac.id. Applicants are suggested to check S.B.M. I.T.B. official website (www.sbm.itb.ac.id) regularly to get updates.
Last updated May 2019
About the School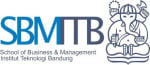 The School of Business and Management ITB (SBM ITB) is the only school/faculty in ITB built on the humanities and management science. The ministry requires higher education institutions to conduct Tri ... Read More
The School of Business and Management ITB (SBM ITB) is the only school/faculty in ITB built on the humanities and management science. The ministry requires higher education institutions to conduct Tri Dharma Perguruan Tinggi.
Read less