Read more about this program on the institution's website
Program Description
Overview
Offers career paths in law enforcement, government and private-sector intelligence and security agencies, crime prevention agencies, and in criminal and social justice industries.
The course is highly regarded by investigative and regulatory agencies such as the Australian Federal Police and Queensland Police Service.
Undertake a work placement in a range of community and government organizations to gain real justice industry connections
Learn from the best with lecturers from industry and regular guest lecturers
Flexible study options. Choose from full-time or part-time, on-campus or online, or a combination of delivery options.
Join our Career Mentor Scheme to be partnered with an industry contact for career advice and guidance.
Undertake combined studies in criminology, policing, policy and governance along with additional studies in law, psychology, forensic sciences, management, and Indigenous knowledge.
Why choose this course?
If you want to make a difference and pursue a career where no two days are the same, this course is the right choice for you. The possibilities are endless for building a stimulating career in the community—not just behind a desk. You will graduate job-ready by exploring the most recent theory and practice of social justice, and gain problem-solving, analytical and applied computer skills that are relevant to the workplace. The programme adopts a multidisciplinary approach, drawing upon criminology, policing, policy, governance, intelligence, sociology, law, psychology and ethics.
The course is consistently refreshed to meet the needs of the community, government and police agencies for skilled staff. You will also benefit from academic staff who have worked in these areas and bring real-life examples and experience to your learning. At a theoretical level, you will engage with the concepts of social justice, human rights, and equality to understand the way in which society defines, policies and punishes criminal behaviours.
Real-world learning
You will have the chance to form industry links in a professional placement unit, undertaking a project at an external organization. Previously students worked with Queensland Corrections, completed a project in the Office of the State Coroner and gained experience in the Office of the Information Commissioner. Many placements are funded to cover flights and other out-of-pocket expenses.
What to expect
Choose from two majors—policy and governance or criminology and policing. Expand your interests with secondary majors in law and psychology. Minors in Indigenous knowledge, forensic science and management are also available, with both policy and governance and criminology and policing available as a secondary major and minor as well. The study areas are relevant and applied, and include topics such as crimes of violence, eco-crime, official corruption, youth justice, crime prevention, intelligence and security, drugs and crime, organized and transnational crime, political violence and terrorism, and death investigation. You also have the option to pick electives from another discipline.
The policy and governance major offers you the opportunity to learn policy analysis and the intricacies of how government officers research, analyze, recommend and develop policies in the justice sphere. Particularly, it gives you an insight into how policy is implemented and critiqued and evolves through the government and its departments.
The criminology and policing major details punishment and penal policy as well as crime research methods with your choice of units in eco-crime, sex crime, death investigation, crime in pop culture, drugs and intelligence, among others.
Flexible delivery
Offered on-campus and externally, all the lectures are recorded and study materials available online so you can access resources at any time and fit study into your lifestyle.
Career outcomes
Justice offers extensive career paths in areas that make a real difference in our community. Career pathways include policing, customs, community outreach, child and family services, correctional rehabilitation, mediation, outreach programmes, social work, intelligence, defence, insurance and banking investigation, youth justice, Indigenous justice, community legal services, and policy and adviser roles within a range of state and federal government departments.
Past graduates have developed successful careers in state and federal law enforcement, correctional services, private security, defence services, foreign aid programmes, customs, Australian Security Intelligence Organisation, and Scotland Yard, and have worked on social and justice policies for government and nongovernment organizations. Others have become criminologists, contributed to women's, youth and children's advocacy, or worked in the areas of human rights and anti-discrimination.
Research pathways
After completing the Bachelor of Justice, you may want to continue with the one-year honours programme. See the Bachelor of Justice (Honours) course page for more details.
Possible careers
Academic
Aid Work Manager
Community Corrections Officer
Community Worker
Corrective Services Officer
Criminologist
Customs Officer
Diplomat
Disability Services Worker
Family Services Officer
Government Officer
Health Policy Officer
Health Privacy Officer
Information Officer
Ministerial policy adviser
Police Officer (Australian Federal)
Police Officer (State)
Policy Officer
Policy analyst
Programme Leader
Programme Manager
Senior policy officer
Social Worker
Youth Worker
Fees
Your actual fees may vary depending on which units you choose. We review fees annually, and they may be subject to increases.
2019: $30,200 per year full-time (96 credit points)
2020: $31,400 per year full-time (96 credit points)
Last updated Jan 2020
About the School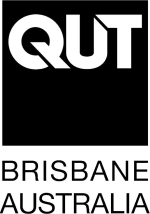 QUT is a major Australian university with a global outlook and a real-world focus. We are one of the nation's fastest-growing research universities and our courses are in high demand. Our graduates in ... Read More
QUT is a major Australian university with a global outlook and a real-world focus. We are one of the nation's fastest-growing research universities and our courses are in high demand. Our graduates include eight Rhodes Scholars, five of these awarded in the past six years.
Read less