Bachelor of Journalism & Communication Studies (Public Relations/Mass Communication)
Home ›
Bachelor ›
Bachelor of Journalism & Communication Studies (Public Relations/Mass Communication)
Program Description
Bachelor of Journalism & Communication Studies (Public Relations/ Mass Communication)
The world is full of stories, and it takes a special person to tell them. Someone with a quick tongue, a flowing hand, a resourceful mind, and an unquenchable thirst for the truth. That's your starting point. Everything else you need, you can find in our hands-on communication degrees.
This Programme seeks to enable students who are fascinated by the world around them to appreciate the importance of human relations, social and cultural phenomena. It's specially designed for individuals who hope to work in communications firms, media or public-relations officers, communication plan designers, information officers, journalists, researchers or analysts in fields like broadcasting and cinematographic policy.
Future Career Opportunities
Freelance Writer

Media Researcher

Communication Consultant

Advertising Coordinator

Public Relations Assistant
Career objective
The Programme will equip students with a passion for facts and information. Students will discover that true journalists are not out to serve a specific cause, but rather to serve the public good.
The specific objectives of this programme are to:
Enable the students to acquire knowledge, skills, attitudes, and values in public communication in order to create awareness in society.

Enable the students to critically analyze contemporary issues in society and disseminate information through various mass media.

Equip graduates with the right knowledge and skills that should enable them to become more competitive, creative, and enterprising in both the local international mass media environments.

Train students in appropriate technology to collect, process, store and disseminate information with accuracy in a fair objective and balanced manner.

Train students to be self-motivated in utilizing skills and knowledge acquired to develop mass communication careers and for self-reliance.
Programme structure
Semester One
BJC 111 Introduction to Mass Communication
BBA 113 Business Administration
BBA 115 Financial Management
BJC 100 Communication Skills
BIT 110 Information Systems and Technologies
ENG110 English
Semester Two
BJC 121 Mass Media and Society
BJC 122 Introduction to Public Relations
BJC 123 Introduction to Broadcasting
BJC 124 Introduction to Behavioral Science
BJC 125 Media and Communication History
BJC 126 Introduction to Political Science and Classical thought
Semester Three
BJC 211 Audience Analysis and Media Research
BJC 212 Introduction to Writing
BJC 213 Media and Communication Policy
BJC 214 Principles of Advertising
BJC 215 Photo Journalism
BJC 216 Media Ethics
Semester Four
BJC 221 Investigative Journalism
BJC 222 News writing & reporting
BJC 223 Multimedia and Animation
BJC 224 Media Law
BJC 225 Research Methodology
BJC 226 Internship
BJC 227/228 Elective
BJC 227 Marketing Communication
BJC 228 Creative Programming and Branding
Semester Five
BJC 311 Media Management
BJC 312 Development Communication
BJC 313 Principles of Editing
BJC 314 Newspaper and Magazine design
BJC 315 Radio Scriptwriting & production
BJC 316 International Public Relations and Diplomacy
BJC 317 PR Strategies, Programming, and Planning
BJC 318 Media and Human Rights
BJC 319 Media and Conflict Management
Semester Six
BJC 311 Media Management
BJC 3212 The Art of Public Speaking
BBJC 322 Public Relations & Media Practice
BJC 323 Television Programming and Production
BJC 329 Research project
BJC 325 Politics of Developments
BJC 326 Environmental Journalism
BJC 327 Politics of Communication and Propaganda
BJC 328 Video Production
Last updated Apr 2019
About the School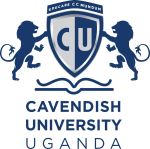 Cavendish University Uganda (C.U.U.) is licensed and accredited by the Uganda National Council for Higher Education (UNCHE), and was established in 2008. The student-centric academic model of C.U.U. d ... Read More
Cavendish University Uganda (C.U.U.) is licensed and accredited by the Uganda National Council for Higher Education (UNCHE), and was established in 2008. The student-centric academic model of C.U.U. deploys global best practices in teaching and learning and is aimed at fulfilling the Mission of C.U.U. which is to transform students into responsible, educated, employable and entrepreneurial citizens (R.E.E.E.). C.U.U. offers market-relevant and accredited academic programs which are hosted in its four Faculties of Law, Science & Technology, Business & Management, and Socio-Economic Sciences. There is also a School of Postgraduate Studies & Research.
Read less