Bachelor of International Development Management (BSc)
Home ›
BSc ›
Bachelor of International Development Management (BSc)
Program Description
Will you work towards a fair world?
How will you ensure sustainable development where everyone benefits without this resulting in the depletion of the earth? During your studies, you will learn how to use a practical approach to strike a balance between people, the earth and prosperity. During your studies, you will be committed to the rebuilding of society following disasters, to building a better future for the rural population or you will contribute towards fair economic chains from raw materials to consumers. In all cases, you will learn how to bring people together in various cultural and social environments, to defend interests, and to facilitate and supervise developments and innovation. You do not do this from behind a desk, but you seek practical situations and direct contact with people.
You can specialize in:
Disaster Risk Management
Sustainable Value Chains
Rural Development and Innovation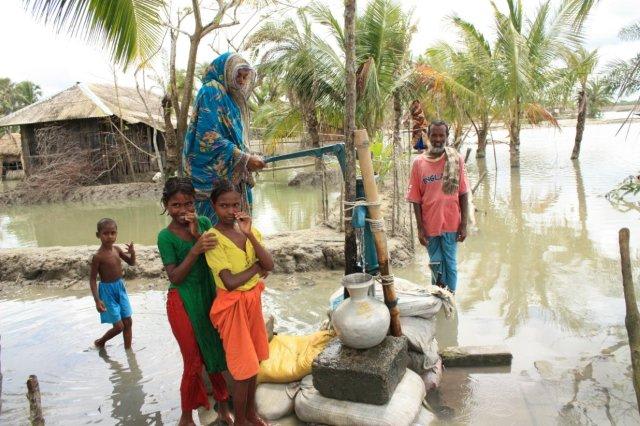 Disaster Risk Management
Droughts, heatwaves, floods, and other disasters are happening more frequently and are increasing in severity. When they happen, they disrupt entire societies. In some regions, these disasters are more frequent than in others. How can you help societies get back on their feet quickly after a disaster, and in such a way that they are more resilient when the next disaster occurs? Decisions taken immediately after a disaster have long-term consequences. If you choose this specialization, you can help to ensure that the right decisions are made. You will have the knowledge to expertly assist communities to become stronger and more resilient in the face of man-made and natural disasters. You will analyze the causes of disasters and the vulnerability of a region to those disasters. You will gain an understanding of how regions can be built up again following a disaster. You will learn where to find the required expertise and how it can be deployed. Would you like to work on both the technical and the social aspects of reconstruction? Then focusing on disaster risk management is perfect for you.
Sustainable Value Chains
The world seems to be getting smaller by the day, while the differences between people are getting bigger and bigger. Opportunities are unequally distributed and the dominant economic interests damage our natural living conditions and harm our natural resources. Fortunately, people, organizations, and companies increasingly see the necessity of change and are acting accordingly. Fair Trade is one of the ways of doing that: chains that truly ensure a better life for the people who produce our coffee, tea, cocoa, bananas, pineapples, palm oil, cotton, and many other tropical crops. As a chain expert, you will create a better existence for the producers and their organizations, working together with businesses, NGOs and (local) governments. In order to achieve this responsible trade, you will use your knowledge of sustainable food production as well as your people skills and, not least, your economic drive.
Rural Development and Innovation
Despite impressive reductions in poverty globally, progress has been uneven. Inequality is increasing between urban and rural areas and in rural areas in the developed and developing world. Each rural area has its own dynamics, opportunities, and problems. In some countries, people are moving to the cities, causing depopulation of the countryside. What will be the effect on the liveability in villages, the effect for the rural youth? For an Eastern European family farm globalization (including EU regulations) may force them to stop farming or diversify their income, e.g. to earn additional income from West-European tourists. Or can an African farming family survive when members are becoming a victim of HIV/AIDS? Students learn to analyze the reasons why inequality is so persistent and learn how to facilitate development that is pro-poor, which may lead to the empowerment of vulnerable and marginalized rural communities. This intensive program provides a practical introduction to the opportunities and threats affecting life in rural areas all over the world - a world that could soon become your own workspace!
Content Program
You will be following objective specific courses, doing practical periods and preparing an exciting graduation assignment. The program is competency-based: each theoretical subject supports workgroup situations in which students tackle practical problems and explore workable solutions. This means that you will be active from day one, learning to work independently as you collaborate with others. The program culminates in practical placements and a thesis project conducted in an international setting.

Career opportunities
Potential professions:
Rural development specialist
Responsible sourcing manager tropical food crops
Project leader in food security
Policy advisor on food and climate change
Initiator in Fair Trade market development
Advisor on reconstruction following disasters
Building bridges between farmers and the Government
The world lies at your feet when you are a graduate student of International Development Management. You can work in the national and international market after your studies.

More information?
Would you like to meet us on Skype or join a webinar for more information? Please check our website.
Last updated Apr 2020
About the School

Are you interested in an English-taught Bachelor or Master's program with a practical approach? Come and study at Van Hall Larenstein, the most sustainable University of Applied Sciences in Holland! ... Read More
Are you interested in an English-taught Bachelor or Master's program with a practical approach? Come and study at Van Hall Larenstein, the most sustainable University of Applied Sciences in Holland! At Van Hall Larenstein we train ambitious and innovative students who want to contribute to a more sustainable world. Our programs focus on the domains of Food and Dairy and Animals and Business. During your study, you will work on several international projects and internships at companies where you apply the theory in practice. Right from the start, you will develop a professional network of students and colleagues from all over the world.
Read less