Bachelor of Interaction Design
Read more about this program on the institution's website
Program Description

ABOUT


This program is taught in ENGLISH. The Harbour Space Interaction Design Bachelor Program provides a unique environment for students to become expert practitioners, and to engage with students from their own and other disciplines. The program aims to explore new roles, contexts and approaches for interaction design and trains students to research, analyze, prototype, and design concepts in business, social, and cultural contexts within existing and emerging technologies.

The program blends technical know-how, interdisciplinary research and a creative artistic-scientific approach. This enables the development of creative interfaces that generate progressive and innovative applications for media design, media research, media art, and communication.
Courses are a mixture of lectures and hands-on experimentation
Regular opportunities for industry collaborations with companies
Access to a network of world-leading experts working in computer science
Teachers who are leading practitioners in their field
Frequent guest lecturers across a variety of topics in Design and Technology
Practical business courses preparing students for real-life situations
Multi-disciplinary collaboration in group and applied year-end projects
PROGRAM STRUCTURE
Year One:
The first year foundational courses offer an intellectual framework within which students can begin to establish a coherent relationship between theory and practice. Course-specific projects are designed to expose students to different roles, contexts and approaches in relation to design and technology.
Modules
Art History
History of Design
Introduction to Interaction Design
Sketching Design Ideas & Creating Concepts
Empathetic Design
Introduction to Programming for Designers
Leadership & Group Dynamics
Design as a Job
English for the Industry
Personal Project
Year Two:
In the second year, students are expected to become progressively independent and will learn not only the practical application of different types of interaction design methods but also how design impacts people, environments, businesses and organizations.
Modules
Introduction to User Experience Design
Schematics
Content Strategy
Research Methods
Designing Interactive Layouts
Interactive Art Direction
Creating And Applying Brand Guidelines
Photography And Photo Manipulation
Introduction to 3d
Introduction to Motion Graphics
Introduction to Audio & Video
Creating and Applying Interactivity
Rapid Prototyping
Programming I
Client Project
Personal Project
Year Three:
During the third year, emphasis is placed exploring different design approaches, contexts and roles in relation to emerging technologies. Students will also have the ability to work closely with students across different majors within Harbour.Space and gain a deeper understanding of the correlation between design and technology.
Modules
Physical Computing
Data Visualisation
Working with Data
Designing for Mobile
Emerging Technologies
Design Management
Selling & Presenting Design
Business, Entrepreneurship & Self Promotion
Patent Law & Strategy
Seminars & Workshops
Client Project
Personal Project
Check our 2019-2020 academic schedule for an overview of all the classes we are offering.
Program Leadership
Irene Pereyra
Co-founder, Anton & Irene
User Experience Director and Designer Irene Pereyra is the co-founder of Anton & Irene Design Studio in Brooklyn, New York. She has been making user experiences better around the globe, leading strategy and UX initiatives for clients including Balenciaga, USAToday, Google, Karim Rashid, Wacom, Netflix, History Channel, Nickelodeon, BBC, and Red Bull for both the web and cross-platform applications. Her work has been recognized by Cannes, the Webbys, The Emmys, The FWA, Interaction Design Association and The European Design Awards
Learn more about Irene Pereyra here.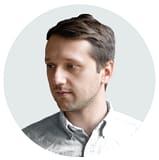 Anton Repponen
Co-founder, Anton & Irene
Anton is co-founder and creative director of Anton & Irene Design Studio in Brooklyn, New York. In his work as an interaction designer, he emphasizes visual design languages and champions user experience. His extensive digital career as Global Creative Director at celebrated digital agency Fantasy Interactive involved designing usatoday.com, wacom.com, the Google Chrome store, fox.com, htc.com, Redbull TV as well as working on over 20 projects for Google and a series of projects for Porsche, Nintendo and Microsoft. Anton and Irene travel the world giving talks about user experience design at conferences such as SXSW, FITC, OFFF and Adobe Live
Learn more about Anton Repponen here.
Check out our Interaction Design program for more information!
Last updated Apr 2020
About the School

Harbour.Space is an innovative private university that combines technology and design, taught by industry leaders from around the world. The university is located in Barcelona, Spain and Bangkok, Thai ... Read More
Harbour.Space is an innovative private university that combines technology and design, taught by industry leaders from around the world. The university is located in Barcelona, Spain and Bangkok, Thailand.
Read less