Bachelor of Information Technology
Program Description
BIT curricula is structured in 3 main orientations. Each one contains autonomous modules.
All modules must be passed with a score of 75% by module as well as for projects
Modules prepare for international certifications(Microsoft, Cisco, CompTIA, and ECDL)
At least 3 international certifications must be passed during study
Each module contains individual or supervised training periods
Final project (memoir) is 100% practice
Exams can be taken a second time in case of failure.
Content of the courses
1st Year
Technical Orientation: 3 modules
PC Technician
Network Cabling
TCP/IP
Windows Server 2012 R2 (introduction & basic configuration)
Programming Orientation: 3 modules
MS-Office level 1 or ECDL
Intro. programming
VB.NET level 1
Web design orientation: 3 modules
2nd year
Technical Orientation: 3 modules
Windows Server 2012 R2 (clients configuration & services)
MS Exchange Server
Linux
Routing & Switching
Programming Orientation: 3 modules
MS-Office level 2
C++ level 1
Java level 1
Web design orientation: 3 modules
Joomla
Photoshop and/or Gimp
Web Server
PHP level 1
3rd year
Technical Orientation: 3 modules
Telecoms
Systems Security
VMware
Programming Orientation: 3 modules
SQL/MySQL
VB.NET level 2
C++ level 2
Java level 2
Web design orientation: 3 modules
Final Memoir
Last updated Nov 2018
About the School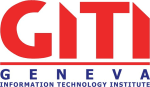 Geneva IT Institute is an Information Technology school based in Geneva in Switzerland. Since 1996, with a multinational student body and faculty, it has focused on educational training systems practi ... Read More
Geneva IT Institute is an Information Technology school based in Geneva in Switzerland. Since 1996, with a multinational student body and faculty, it has focused on educational training systems practice oriented with complete programs preparing for high level diplomas and degrees it responds to the growing demands of the IT market
Read less