Bachelor of Information Technology (Hons)
Program Description
Overview
Bachelor of Information Technology (Hons) is a cutting-edge course that reflects today's emerging technologies in its study of areas such as information security management and computer networking. Graduates will emerge into a rapidly growing market with the skills needed to work with business information systems.
Program Entry Requirements
You must meet the following requirements in order to be considered for entry to the UNITAR Bachelor's Program:
Pass STPM with a minimum Grade C (NGMP 2.00) in two (2) subjects and credit in Mathematics in SPM; or
Pass Matriculation/ Foundation/ Pre University or its equivalent, with a minimum CGPA 2.00 AND credit in Mathematics in SPM; or
Pass Diploma with a minimum CGPA of 2.50 and credit in Mathematics in SPM, can be registered subject to a rigorous internal assessment; or
Pass BTEC Level 4 & 5 and pass in SPM with at least three (3) credits in any subjects including Mathematics;
Candidates with a credit in computing subjects in SPM and STPM or its equivalent will have an advantage; or
*Note: Mathematic credit terms at SPM level for candidates (ii), (iii) and (v) can be exempted, if the qualifications comprise of a mathematic subject and the achievement is equivalent to/more than the credit requirement of the subject at SPM level.
Applicants into the Bachelor's programs (level 6, MQF) through APEL, must be a Malaysian citizen aged more than 21 years of age in the year of application with relevant work experience/prior experiential learning and passed APEL assessment.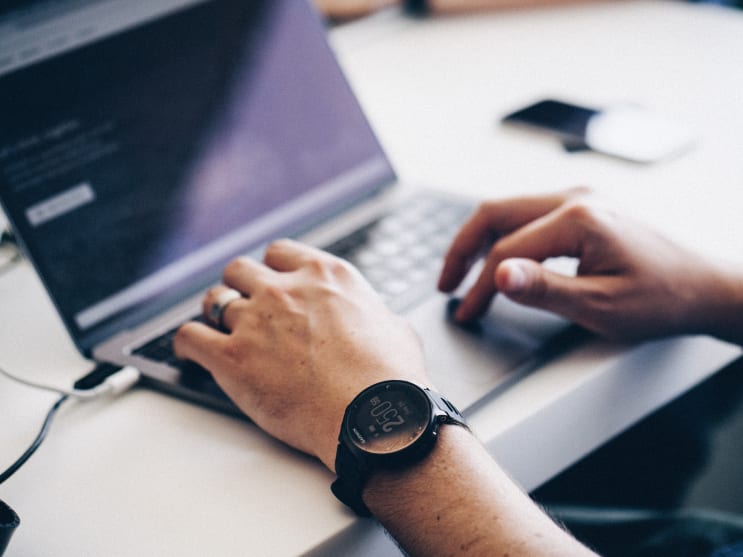 Maxwell Ridgeway / Unsplash
Course Structure
Study Mode & Duration
Year 1
***Study Skills
TITAS / Malaysian Studies
Programming Principles and Techniques
Introduction to Information System
English for Academic Purposes
Computer Organisation and Architecture
Discrete Mathematics
Information Security Management
Business Communication
Hubungan Etnik / Bahasa Melayu Komunikasi 2
Social Entrepreneurship
Computer Ethics and Cyber Laws
Databases
Operating Systems
Knowledge Management
Year 2
Data Communication and Computer Networking
Human-Computer Interaction
Systems Analysis and Design
Object-Oriented Programming
Co-Curriculum
Internet Programming
Statistics
Software Engineering
Elective 1
Elective 2
Software Project Management
Specialization 1
Specialization 2
Specialization 3
Year 3
Minor Project
Specialization 4
Specialization 5
Specialization 6
Industrial Training
Major Project
Elective 3
Issues in ICT
Elective 4
*Major Courses
Elective
Algorithms and Data Structures
Multimedia System and Techniques
Principle of Management
Entrepreneurship
Web and Application Security
Software Engineering
Software Quality & Metrics
Software Architecture & Design
Object-Oriented Software Engineering
Web Engineering
Requirements Engineering
Software Testing & Maintenance
Computer Networking
Distributed System
Network Programming
Wireless Network
Network Security
Parallel Computing
Computer Networking
Multimedia
Interactive Multimedia System
Virtual Reality
Multimedia Programming
Multimedia Development and Authoring
Computer Graphic
Computer Gaming Technology
Computer Forensics
Computer Forensics, Crime and Justice
Principles of Computer Forensics
Ethical Hacking
Computer Forensics Implementation
Issues in Computer Forensics
Legal and Aspects of Computer Forensics
Career Prospects
Computer Information Consultant
Computer Intelligence Officer
Computer Support Officer
Cyber Forensic Investigator
Database Developer / Administrator
Forensic Auditor
Internet Security Officer
IT Consultant
Systems Administrator
Systems Analyst
Risk & Recovery Planners
Last updated May 2020
About the School
Established in 1997, UNITAR International University (UNITAR) is a visionary and well-governed institution, known for being the first virtual university in Southeast Asia and one of the pioneering pri ... Read More
Established in 1997, UNITAR International University (UNITAR) is a visionary and well-governed institution, known for being the first virtual university in Southeast Asia and one of the pioneering private universities in Malaysia.
Read less