Program Description
The primary aim of the Bachelor of Information Technology (Hons) Data Analytics is to produce graduates with an understanding of the business challenges of an enterprise, and the ability to conceive and manage solutions that are increasingly data-driven.
The programme also aims to address the high industry demand for business and data analysts. Graduates will be trained in the latest data analytics methods and tools; including fundamental and advanced statistical and mathematical principles upon which advanced data analysis techniques are built (machine learning, pattern recognition, data mining, etc.).
They will be able to consult on, support or develop the technological platforms of an enterprise to achieve a competitive advantage, building a career in roles ranging from data and systems analysts to data engineers and data scientists. Graduates will be able to independently understand, work through and solve problems that arise in the area of management and IT as well as in interdisciplinary matters in practice.
Why Computing & Digital Technology @ HELP?
Low lecturer-student ratio
Industry endorsed programmes – Robust linkages with the industry to provide internships for undergraduates and graduates
Great career prospects – 99.99% employability for graduates. Our graduates have been employed by Accenture, Shell, Astro, Star, Maxis, HP, Intel, Citibank, IBM, etc.
..and many more
Entry Requirements
Any one of the following:
2 STPM Grade C (CGPA 2.0) OR equivalent AND a credit in Mathematics at SPM level / Grade C (CGPA 2.0) at STPM level.
STAM (pangkat jayyid) AND a credit in Mathematics at SPM level
Recognised Matriculation OR Foundation with CGPA 2.0 AND a credit in Mathematics at SPM level
5 Bs in United Examination Certificate (UEC) (including Mathematics)
5 CPU passes with a minimum average of 50%
5 SAM / TEE examination passes with a university aggregate of 50%
A Diploma in Computer Science OR Information Systems OR Information Technology OR Software Engineering OR equivalent with a minimum CGPA 2.50 AND a credit in Mathematics at SPM level or its equivalent.
Any other Diploma in Science and Technology OR Business Studies with a minimum CGPA 2.50 may be admitted, subject to a rigorous internal assessment process AND a credit in Mathematics at SPM level OR its equivalent.
Any other equivalent qualification AND 3 SPM / O-Level credits (including a pass in Bahasa Malaysia AND a credit in Mathematics) (for Malaysian students only) OR equivalent recognised entry qualification with 3 credits (including a credit in Mathematics at SPM level).
Equivalent recognised entry qualification
Note:
Candidates with CGPA below 2.50 but above 2.00 with a credit in Mathematics at SPM level OR its equivalent may be admitted subject to a rigorous internal assessment process. A credit in Mathematics at SPM level for candidates (1), (3), (7), & (8) can be exempted if the entry qualification contains subjects in Mathematics AND achieves equivalent OR higher than a credit in Mathematics at SPM level.

International applicants will also be required to fulfill one of the following English language competencies:
IELTS: 5.0 OR
TOEFL: 500 OR
Equivalent qualification
Intakes
January 19, May 23, August 21
Last updated Apr 2020
About the School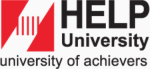 Since 1986 we have grown steadily and sturdily. We have sustained our student number and ensured a robust financial position. We have distinguished ourselves by excelling as a thought leader, an incub ... Read More
Since 1986 we have grown steadily and sturdily. We have sustained our student number and ensured a robust financial position. We have distinguished ourselves by excelling as a thought leader, an incubator of outstanding graduates, a model of selective excellence, and as a community-caring institution. All these years our educational goals have been to prepare students for their first job graduate school, to prepare students for their subsequent career and to prepare students for a fulfilling and productive life. The drives of our vision are our values which are based on "Pride Of Achievement, Sharing Success, The Courage to Be, To Be compassionate, and To be Significant"
Read less