Bachelor of Industrial Technology Management
Home ›
Bachelor ›
Bachelor of Industrial Technology Management
Read more about this program on the institution's website
Program Description
Industrial Technology Management
PROGRAMME FOCUS
Industrial Technology Management is a unique 4-year programme conducted at the Illinois Institute of Technology (I.I.T., USA) and I.S.M. University of Management and Economics (I.S.M., Lithuania). The programme is designed for talented young people who are seeking managerial careers and who are aware of the importance of technology and fundamental science as well as the power of interdisciplinary knowledge in the modern economy.The programme has been developed in close collaboration with business leaders from manufacturing, engineering, and other industrial sectors and with the awareness that management professionals with a broad approachable to communicate with clients, engineers, and other managers in the language of the industry will be particularly successful.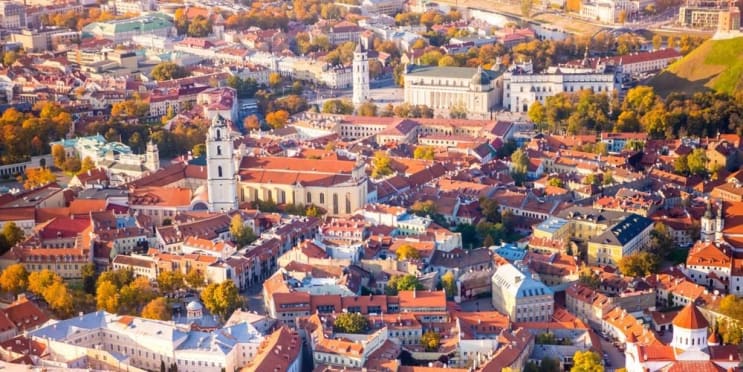 DISTINCTIVENESS OF THE PROGRAMME
This is a unique programme in this region and combines the disciplines of management, technology management, fundamental science, and humanities/social science into a coherent whole.
By selecting one of five specializations, you will gain deeper insight into supply chain management, telecommunication technology, industrial sustainability, manufacturing technology, and industrial facilities.
Studies are conducted in English in two countries, Lithuania and the USA, which allows one to acquire cross-cultural experience and develop a broad and diverse network of acquaintances.
Since internships are conducted in the US companies, alumni will be able to adapt their best practices in Lithuanian companies or find a job in the USA easier.
Industrial Technology Management: subjects
1 YEAR
1 SEMESTER
Mathematical Analysis (FUN101, EN)
Marketing Principles (MNG103, EN)
Principles of Economics, Business and Management (MNG101)
Business English (HUM154)
Elective Course (1)
2 SEMESTER
Management Theories (MNG102)
Microeconomics (ECO101, F, EP, ITM)
Graphics (FUN130)
Introduction to Finance (FIN113)
Physics (FUN131)
2 YEAR
1 SEMESTER
Quantitative Decision Making (FUN118, EN)
E-Commerce (MNG154)
Human Resource Management: International Approach (MNG220)
Macroeconomics (ECO102, F, ITV)
Foundations of Manufacturing Technology (FUN126)
2 SEMESTER
Managerial Economics (ECO107)
Entrepreneurship (MNG110)
Academic Writing and Presentation Skills (HUM108, ITV)
Statistical Data Analysis (FUN107)
Data Management (FUN119, EN)
Operations Management (MNG152)
3 YEAR
1 SEMESTER
B2B Marketing (MNG228)
Innovation Management (MNG162)
Business Information Systems (FUN111)
Project Management (MNG163)
Elective course (ITV5)
2 SEMESTER
Industrial Organization (ECO130)
Technology Project (MNG211)
Computer-Aided Design (CAD) (MNG212)
Total Quality Management (MNG164)
Social Responsibility and Ethics in Global Business (MNG123)
4 YEAR
1 SEMESTER
Relationship Marketing (MNG153)
Cost Management (FIN124)
International Business Law (MNG126)
Strategic Management (MNG109, EN)
Elective course (ITV7)
2 SEMESTER
Bachelor Thesis (MNG214)
Internship (MNG213)
Last updated May 2020
About the School
Since starting its activities in 1999, ISM University of Management and Economics had one aim from the very beginning – to offer innovative, qualitative studies and training of management and economic ... Read More
Since starting its activities in 1999, ISM University of Management and Economics had one aim from the very beginning – to offer innovative, qualitative studies and training of management and economics for creative, ambitious young persons and already experienced business managers. Customer Recognition (students, businesses and alumni), International Recognition and Sustainability. Quality and internationality have become the most important priorities of the University's activities. This aim has been evaluated by International Quality Accreditation (IQA) awarded to ISM in 2006 by the Central and East European Management Development Association (CEEMAN), thus certifying that ISM belongs to universities that offer the most advanced business studies in the region.
Read less