Bachelor of High-Tech Entrepreneurship
Read more about this program on the institution's website
Program Description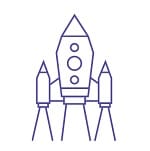 This program is taught in ENGLISH. Harbour.Space is a unique blend of academics program, start-up accelerator, venture builder, and real-world experience designed to prepare students to become the next generation of successful high tech entrepreneurs.

The Bachelor of High-Tech Entrepreneurship program methodology combines the fundamentals of technology entrepreneurship, pioneered in Silicon Valley, with the processes developed by leading technology entrepreneurs, accelerators such as Y Combinator and company builders such as Rocket Internet to quickly start and accelerate technology companies. To gain practical experience alongside the theory, students form teams and work on real-world startup companies in those teams. Students should be prepared to work in a highly competitive environment that will challenge their skills and perseverance every day. Teams will be matched with mentors, and the best teams will be selected to pitch their ideas to investors.
PROGRAM STRUCTURE
First Year
The first year of the High-Tech Entrepreneurship Bachelor program can be seen as a basic starter pack for tomorrow's entrepreneurs. Students enter the program with an idea that they want to make reality. We start with the skills of presenting an idea well – because a lot of genius goes unnoticed in the world simply because an idea is communicated inadequately. Students will work on the basis of Lean/Pitch Canvas frameworks for idea validation, identity and communication strategy and they learn how to make their idea pass the business model test. Students learn how to identify opportunities and obstacles in business entrepreneurship. Furthermore, students are immersed in all the business basics of running a start-up: lean business models, business validation, business plan preparation, USP/SVP identification, etc.
Modules
From Zero to Hero
Digital Product Development
Design Thinking
Needs Finding and Concept Creation
Lean Start-up
The Start-up Garage: Testing and Launch
Start-up Company Legal Environment
Start-up Ecosystems
Writing a Business Plan
Identity and Communications
Sales Basics
The Startup Stack
Start-ups for Extreme Affordability
Technical Project Management
Negotiations
Big Data & Emerging Technologies
Capstone Project
Seminars & Workshops
Second Year
The second year delves deeply dive into building a lean start-up organization while learning essential strategic and analytical skills. The objective of this academic year is to find the elusive product/market fit and build an MVP. Students are expected to talk to potential customers, learn essential sales techniques, become able to find and test various customer acquisition channels, and develop effective messaging and positioning. Teams will be expected to execute their sales and marketing plans, define and build and M.V.P. and test it with early customers. This is often the hardest part of the journey for start-ups and the programs' rigor will expand the abilities of any student and push them to reach their full potential. By the end of the year, students will have an MVP that's not only validated using frameworks but also tested with early customers. Throughout the process, the teams are assisted by mentors and take advantage of opportunities to pitch their ideas to investors and start-up competitions.
Modules
New Venture Marketing
Digital Assets
The Power of Storytelling in Business
Customer Acquisition for Start-ups
Business Models / Business Model Innovation
Hiring & Leading Teams
Data-Driven Marketing & Sales
Social Media Marketing
Mobile Marketing
Growth Hacking
Digital Strategy
Building and Managing Email Campaigns
Essentials of Strategic Communication
Viral Marketing
E - Research & Surveys
CRM & Loyalty Programs
E-Commerce
Selling & Presenting
Angel and Venture Capital
Early Stage Company Valuation & Financial Modelling
Taxes and Business Strategy
Social Entrepreneurship and Social Innovation
High-Performance Leadership
Programmatic & RTB
Capstone Project
Third Year
In the third year, student start-ups will transform into real companies. Student start-ups are expected to have found their product/market fit so they will start scaling and doubling down on strategies that worked at an early stage to turn them into real growth. The third year is essentially about transforming a lean start-up into a scalable venture-backed business. Students will learn how to automate and scale into a properly running organization, how to build high-performing sales teams, how to lead and hire for a fast growing organization and how to create and nurture company culture as the company grows. In this final year, students will be pushed to their limit as they turn their startups into businesses while planning, designing and executing on much more complex strategies as they prepare to raise venture funding, and subsequently become the next unicorn. The year will culminate in a Demo Day where student start-ups will compete in for investors, mentors and the student body.
Modules
Master Classes with Leading Practitioners
Designing Creative Organisations
Managing High Growth Enterprises
Building and Managing Professional Sales Organizations
Interpersonal Dynamics and Conflict Resolution
Global Value Chain Strategies
Strategic Management of Technology and Innovation
Leading Strategic Change
Motivation in Start-ups
Entrepreneurship from the Perspectives of Women
New Business Models in the Emerging Markets
Web Scraping for fun and Profit
China's Internet Market
Data Visualization
Capstone Project
Program Leadership
Kamran Elahian
Chairman of BIT-AMENA Center at UC Berkeley Haas School of Business/ Global Innovation Advisor at 500 Startups
As an Innovation Catalyst, Kamran advises various governments on the needed transition from fossil based economies to sustainable innovation economies. He also serves as Chairman of the BIT-AMENA Center for Building Innovation Economies at the Haas School of Business, UC Berkeley; a Global Innovation Economy Advisor to 500 Startups; a Founding Mentor of Unreasonable Institute and a Founding Board Advisor to Harbour.Space University.
As a global high-tech Entrepreneur, he co-founded ten companies, three of them failed (e.g. Momenta), six of them produced a total market cap of over $8B (e.g. Cirrus Logic). As a VC, Kamran co-founded Global Catalyst Partners with investments in the U.S., Japan, China, India, Israel and Singapore.
Don Ritzen
Co-Founder & Chief Commercial Officer, Rockstart

Passionate and result oriented entrepreneurial leader with nearly 10 years of experience. He has built a track record in Digital Product Development, Launch of New Businesses & business models, General Management, Lean Startup and Global Strategy with a focus on the intersection of technology, people and venturing.
Together with a great team Don have co-founded a company called Rockstart where they created, launched and managed International programs for entrepreneurs in the domains of Web&Mobile, Smart Energy, Digital Health and Artificial Intelligence, both in Netherlands and LATAM. He screened 5000+ startups pitches and together with an IC selected the best 150 startups to enter one of our programs. Don also started Rockstart's corporate practice where he launched custom made programs and competitions for companies like Philips, Sony and Shell.
Check out our High-Tech Entrepreneurship program for more information.
Last updated Apr 2020
About the School

Harbour.Space is an innovative private university that combines technology and design, taught by industry leaders from around the world. The university is located in Barcelona, Spain and Bangkok, Thai ... Read More
Harbour.Space is an innovative private university that combines technology and design, taught by industry leaders from around the world. The university is located in Barcelona, Spain and Bangkok, Thailand.
Read less