Bachelor of Food Science & Technology
Read more about this program on the school's website
Program Description
Center of Excellence
It has a very strong network with agencies related to the food sector both at home country and abroad. Mutual experience of partnership with the food industry in product development, consulting services and analysis and even grants for students to win the various competitions.
Employment
Product production, research, and development department and marketing of food processing and food ingredient industry, food packaging equipment industry, food service information center, food distributor, educational institution, food service industry, journalism, consultant, community empowerment, government agency, food sector entrepreneur.
Food Technology Program (FTP) at the Department of Food Science and Technology, Faculty of Agricultural Engineering and Technology, Bogor Agricultural University (IPB) is an undergraduate education program that focuses itself to produce graduates who have competences in processing food materials into the safe, quality and healthy food products at industrial scale.
Since it was opened in 1964, FTP-IPB has been nurturing graduates that are capable to work in various positions or fields in the national and international food industries, government agencies or as successful food entrepreneurs.
FTSP-IPB is considered to be the best and the oldest study program in the field of agricultural-based food processing, receiving the "A" level by the National Accreditation Body of Higher Education (BAN-PT). FTP-IPB is also internationally accredited by the American Institute of Food Technologists (IFT) since 2010 and the International Union of Food Science and Technology (IUFoST) since 2013. FTSP-IPB has the distinction of being the first food technology study program outside of North America that is recognized by IFT with the status of "developed" in managing the education. With such national and international recognition, FTP-IPB becomes a highly desirable study program by high school students and consequently results in a high level of competitiveness ratio for the entrance. Additionally, FTSP-IPB adopts international standard curricula with learning outcomes that meet the IFT Education Standard.
Vision
To become a leading higher education institution with international quality and as a trendsetter in the development of food science and technology.
Mission
Performing a high quality higher education to produce competent and international quality graduates in the field of food science and technology.
Conducting creative food-related researches based on tropical food resources that support the educational process and development of food science and technology.
Delivering community services that contribute to the competitiveness and profitability of the food industry and to the well being of the public.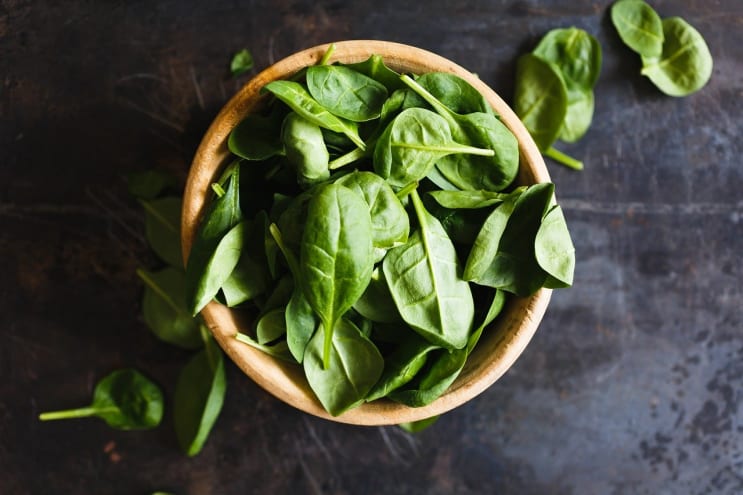 kkolosov / Pixabay
The Campus
IPB is located in Dramaga, Bogor, West Java, Indonesia. It is surrounded by cities that makes easy to access the location and go out of town. IPB Campus has a good environment and plenty of transportation system choices that can support the ideal surrounding for academic and non-academic activities.
Facilities
Teaching and Research Laboratories
Students have access to teaching and research laboratories in the Department of Food Science and Technology and SEAFAST Center, including food chemistry laboratory, food microbiology laboratory, food biochemistry and human nutrition laboratory, food processing, and engineering laboratory, and sensory evaluation laboratory.
Food Processing Pilot plants are also available to provide students with practical work in a larger scale food processing. The pilot plants are equipped with processing machinery and equipment that are regularly utilized for an integrated food processing laboratory course, which is designed to mimic a miniaturized yet complete food industry model.
Research Facilities
The laboratories provide sophisticated equipment for analysis, such as GC, GCMS, HPLC, AAS, DNA sequencer, Electrophoresis, Ultrafiltration, Polarization Microscopes, Rancimat, Rheometer, PCR, Pulsed NMR, etc.
Libraries and Information Center
Libraries and Information Center is mainly supported by the IPB Central Library. The libraries provide information and a variety of literature in the food science and technology as well as agricultural technology and other relevant subjects.
International Program of Food Technology
Program Objective
The international undergraduate program of food technology (IUP-FT) is designed specifically to cater to the strong need for food technologists with a solid international perspective.
Competencies
Graduate competence will meet IFT's minimum core competencies of the food science undergraduate program and fulfill the Indonesian Qualification Framework. Students completing this program will:
Have sufficient knowledge of the principles of food science (chemistry and food analysis, microbiology, and food safety, engineering and food processing, the biochemistry of food and nutrition) in producing safe food and quality along the food chain.
Have the ability to design a process of adding value to foods by combining various unit operations to produce safe and quality foods.
Have a strong awareness of international issues of the food industry.
Have strong success skills (communication skills, critical- thinking/problem-solving skills, life-long learning skills, professionalism skills, interaction skills, information acquisition skills, and organizational skills).
Student Admission
For Undergraduate International Program, the admission process follows the schedule announced by Bogor Agricultural University (IPB). This test can be performed either through the results of the SBMPTN score or Ujian Talenta Masuk (UTM) IPB.

Admission Process and Requirements
Candidates are required to have graduated from high school or equivalent academic level. Certificate or other proof of graduation from high school or other equivalent level is required.
For candidates originating from non-English speaking countries, certification of English proficiency (TOEFL/IELTS) is required and attached in the application submission.
Indonesia candidates are required to apply for enrollment to IUP-FT by filling out a downloadable application form. Two methods of selection are applicable:

using SBMPTN score;
Written examination (Ujian Talenta Mandiri).

International candidates are required to undertake a qualification selection set by IPB, to be held at a convenient location in their home country (most probably at the Indonesian Embassy or Consulate). The examination measures student competencies in chemistry, mathematics, biology, physics, and English. A candidate with a high academic achievement can be exempted from a written examination.
To be accepted at IUP-FT, prospective students who have passed the exam and other requirements will need to register according to the schedule and requirements determined by IPB.
Academic Activities
Student Exchange Program/Credit Earning Activity
The student may apply in the credit-earning program for a semester in a partner university in ASEAN, Japan, or Europe. Through this program, students take several food sciences or elective courses in partner universities.
Final Year Project
Students will conduct their final year research project in a partner university for a semester. Research is supervised by lecturers from both IPB (home) and partner (host) university. As an option to final year research project, the student is also possible to take an internship program at an international food company abroad.
Short-term International Mobility
Students may participate in an international academic program such as summer courses, training or conferences.
Curriculum
Two schemes of four years undergraduate program (144 units of credits) are designed to provide alternatives for students either to finish the entire program in IPB (4+0 program) or to spend their final (fourth) year in partner universities abroad (3+1 or 3.5 0.5 programs). Students completing an IUP-FT are awarded the Bachelor of Agricultural Technology degree.
Student Extracurricular Activities
Food Technology Student Association or Himitepa organizes student extra-curricular activities. Several extra-curricular student activities are as follows:
Food Product Development Competition (FPDC)
FPDC is designed to challenge students to take all of the skills and food science knowledge and apply them to a real-world situation. Each participating student team develops a new food idea and carries the concept through marketing and production. It challenges organizational, teamwork, creative, and scientific skills. HIMITEPA arranges the competition in collaboration with SEAFAST Center and Food Ingredients Asia (FIA).
Ksatria Pangan (Kapangan)
Kapangan is a place for students who have a passion to directly apply the food science knowledge for community in the areas of food safety and food processing development. The targeted community is a small-scale food producer, elementary school students, and food vendors.
Food Alert
Food Alert is a platform to inform the community regarding food science and technology in practice through social media, posters, or other media.
Food Processing Club (FPC)
FPC is a student club to facilitate student interest to strengthen their skills in food processing and product development.
World Food Day (WFD)
WFD is an annual student event to celebrate world food day on October 16th.
Last updated Feb 2020
About the School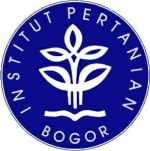 IPB University is a higher education institution that produces innovations with a nationally and internationally acknowledged quality. For ten years straight (2008-2018), IPB has the most innovation c ... Read More
IPB University is a higher education institution that produces innovations with a nationally and internationally acknowledged quality. For ten years straight (2008-2018), IPB has the most innovation compared to other universities in Indonesia base on appraisement from the Business Innovation Center – Ministry of Research, Technology, and Higher Education of Indonesia in Indonesia's Most Prospective Innovation.
Read less