Read more about this program on the school's website
Program Description
Overview
Study a specialized course of study in one of our 10 majors.
Gain experience and contacts in your industry through professional industry placements and projects.
Create a portfolio and exhibit works to industry professionals.
Majors
Bachelor of Fine Arts (Acting)
QUT Acting is Australia's leading degree in acting specializing in screen performance. It is highly regarded nationally for its graduates' readiness to work in film and television. Applicants are selected on the basis of their audition.
You will undertake three years of intensive training and performing, graduating as an employable film and stage actor. Your film shoots have professional film crews, and your performance seasons provide opportunities to work with professional directors and designers of national standing. Our specialized screen training, small group size, and superb facilities give QUT acting graduates a distinctive edge.
Bachelor of Fine Arts (Animation)
QUT graduates are highly regarded in the animation, games and visual effects industries because they are versatile, innovative and career ready.
This course provides a solid grounding in the fundamental concepts, practices, and history of animation on which to build your own innovative practice. You will be encouraged to experiment with a range of animation styles and techniques while producing your own animations, graphics, and visual effects. Studies on industry workflows, tools, process, and skills, will equip you with a strong understanding of current industry practices— from concept development to timelines and finished works. In your final year, your work will be showcased to industry professionals in a graduate exhibition.
Throughout the course, you can work on real-world projects or develop individual practice. You will tailor your learning to the part of the industry most interesting to you.
Bachelor of Fine Arts (Creative Writing)
We offer the largest and most comprehensive undergraduate writing the course in South-East Queensland with the broadest range of units on offer. We take a transdisciplinary approach from the outset, encouraging you as a specialist creative writer to work in teams with others who have different creative skillsets. You will graduate with advanced writing and communication competence - a rare skill keenly sought by employers.
You will be taught by highly experienced and published authors, scholars, and experts in creative writing.
Visits from other writers, editors and publishers will further help you gain a unique perspective on writing as a vocation and as a critical and creative practice. Writers, editors, and publishers regularly provide guest lectures for the benefit of students, and you'll have access to the industry and national writing communities.
Bachelor of Fine Arts (Dance Performance)
If you are a dancer who wants to hone your craft and pursue your professional goals, this degree is for you. This course offers intensive training in the core techniques of ballet and contemporary dance supported by duo, pas de deux, pointe, male coaching classes, Pilates, yoga and alternative dance and body conditioning practices, making you internationally competitive. Technology is integrated within choreographic workshops which include the exploration of a variety of interdisciplinary approaches.
Outside the studio you will extend your understanding with theory, analyzing and reflecting on the mind and body in dance and the roles of diverse styles, both historical and emerging.
Bachelor of Fine Arts (Dance)
This course offers training in the core technique of contemporary dance and experience in a broad range of genres including ballet, hip hop, jazz, and yoga, in addition to alternative dance styles from a diverse range of global cultures, including Latin. Duo and partnering are also learned within these styles.
Performance events across site-specific, digital and theatrical domains engage you with the public interface of your practice. Technology is integrated within choreographic workshops which include the exploration of a variety of interdisciplinary approaches. When not in the studio you will engage with theoretical knowledge, involving analyzing and reflecting on both the mind and body in dance and the roles of diverse styles.
Bachelor of Fine Arts (Drama)
If you are interested in exploring practical careers in directing, designing, teaching, devising, creative producing and administration, or performing in a range of experimental theatre forms, then this course is for you. The course offers flexibility and breadth, combining creative experiences in performance making with highly relevant theoretical studies that will connect you with a contemporary performance both nationally and globally.
Previous graduates have had a dynamic impact on the development of the Australian creative industries sector, and our most recent graduates are at the heart of the exciting growth in the independent theatre sector in Australia.
Bachelor of Fine Arts (Film, Screen and New Media)
This film course for the digital age provides opportunities to develop your skills in producing, writing, editing, sound, cinematography or directing. You will learn skills used in audio-visual media, gain business and leadership skills, and knowledge of how the entertainment industry works. Regardless of your chosen specialization, this broad base of skills will make you attractive to employers, or set you up to better take control of your freelance career.
There is an emphasis on creating quality content for a broad range of applications. You will choose from a range of genres, including documentary, drama, television formats and experimental film, and be encouraged to consider formats that include film, television, digital and mobile platforms.
Bachelor of Fine Arts (Music)
The music industry is riding a digital wave of change. These are exciting times for anyone who wants to strike out in new directions. And QUT's music degree helps you to prepare for these evolving opportunities.
This course offers an innovative learning environment that will help you develop your individual artistic identity and acquire the creative skills to realize your vision in the contemporary music scene.
A key element of the course is a series of regular workshops that address principles of performance, writing and arranging, production and the music industry. Experienced industry practitioners conduct many of these workshops.
You will experience both live and recording studio environments, and hone your skills in a professional setting. Our Skyline Studios are state-of-the-art. You will also learn how to use technology to create music, record and distribute your works, and market your talent. You will be inspired by collaborating with like-minded people on various projects while finding new ways to develop your own artistic vision.
Bachelor of Fine Arts (Technical Production)
If you aspire to a career in the extended field of theatre, performance, and entertainment, this course is just what you need. You will learn the professional skills you need to keep pace with future technical, stage and production management.
The degree encompasses stage management, lighting, sound, multimedia production, costume, props, stage mechanics, scenery installation and theatre design. You'll also get the opportunity to specialize in a particular area of live production.
Bachelor of Fine Arts (Visual Arts)
QUT is a world leader in the Creative Industries and its Visual Art programme offers a distinctive experience of multi-disciplinary arts training. Visual arts at QUT can help you find your niche in the burgeoning local art scene and beyond, by supporting you to define and shape your creative identity.
Through our unique open-studio environment, you will focus on contemporary art practices without being divided into separate media-specific areas, such as painting or sculpture, as in traditional art schools. Practice art across a range of media including video, photography, installation, performance, and printmaking, as well as painting and sculpture. This distinctive cross-disciplinary approach encourages fluid, self-directed investigation, crucial to your art practice.
You can combine your studio training with study areas such as interactive and visual design, event management, entrepreneurship or business to equip you for a range of creative careers.
Last updated Jan 2020
About the School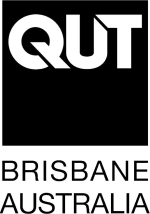 QUT is a major Australian university with a global outlook and a real-world focus. We are one of the nation's fastest-growing research universities and our courses are in high demand. Our graduates in ... Read More
QUT is a major Australian university with a global outlook and a real-world focus. We are one of the nation's fastest-growing research universities and our courses are in high demand. Our graduates include eight Rhodes Scholars, five of these awarded in the past six years.
Read less