Bachelor of Fine Arts in Theatre Arts (Acting) - LIU Post
Home ›
Bachelor ›
Bachelor of Fine Arts in Theatre Arts (Acting) - LIU Post
Program Description
About
The Bachelor of Fine Arts in Theater Arts with a concentration in Acting provides personalized and intensive classroom instruction and stage experience to prepare students for acting careers. Students receive a rigorous grounding in history, literature, theories, and methodologies of classical and contemporary theatre arts, and work with professional actors and playwrights. Students also have a variety of opportunities to perform in mainstage productions directed by renowned New York City directors. The 120-credit program is selective and acceptance into the program requires an audition.
The acting concentration draws from the Suzuki, Stanislavsky, Chekhov and Linklater techniques. The core program, taught by professional theatre artists, emphasizes the development of a riveting stage presence based on dynamic physicality, emotional authenticity, and a commanding voice. Students receive individual and ensemble training in television and film acting, singing and dancing from artists of national and international renown. The program culminates at the end of the senior year when students showcase their talent before agents, managers, and directors in New York City.
This exciting program is coordinated with the Post Theatre Company, where students gain hands-on participation in all aspects of a working theatre company. Students gain a wider perspective through internships on and off-campus, and travel to festivals in the United States and abroad.
Students have access to excellent facilities to gain practical experience and showcase their talents.
Qualities That Set Our Program Apart
Physical acting training based on the Suzuki Technique with an emphasis on building technique through movement, voice and speech training
Opportunities to collaborate with professional playwrights in developing new plays for stages worldwide
Main stage productions directed by professional New York City directors, public performances and collaborations with renowned New York City-based artist that offer networking opportunities and access to potential employers
Extensive internship offerings
A stellar roster of alumni working on Broadway and Off-Broadway, in American regional theatres, on national tours and in international venues and in films and TV programs including "ER" and "Six Feet Under."
About the Field
The B.F.A. in Theatre Arts: Acting can lead to rewarding careers in stage and screen acting as well as related fields such as playwriting, directing, stage management, costume design, lighting design, make-up artistry, set design and much more. The Acting concentration particularly prepares graduates for careers as actors or to pursue graduate study for careers as acting teachers and coaches.
Beyond working with acclaimed actors and instructors on and off-campus, students at LIU Post gain outstanding direction and leads through LIU Post's offices of Cooperative Education and Career Services. Career counselors in the LIU Post Division for Student Success meet with students one-to-one to discuss career options in theatre arts, including those best suited to graduates of the Acting concentration.
Admission Requirements
Incoming freshmen must have a solid B average (3.0-grade point average or 82 to 85) and an average SAT of 1000 (Math & Critical Reading combined) or ACT Composite of 20 or above.
Transfer students must have completed more than 24 college credits. A minimum college GPA of 2.0 is required for application review. If you have completed fewer than 24 credits, you must also submit high school transcripts and SAT/ACT scores.
Additional Admission Requirements
Students must have an interview or audition for admission to the B.F.A. in Theatre Arts: Acting program. Applicants will be notified of departmental admissions decisions by the early spring. Mid-year transfer students are contacted individually. All B.F.A. candidates must maintain a 3.0-grade point average in the major.
Last updated Mar 2020
About the School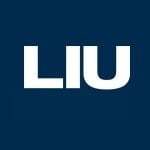 Long Island University's mission is to provide excellence and access in private higher education to people from all backgrounds who seek to expand their knowledge and prepare themselves for meaningful ... Read More
Long Island University's mission is to provide excellence and access in private higher education to people from all backgrounds who seek to expand their knowledge and prepare themselves for meaningful, educated lives and for service to their communities and the world.
Read less