Bachelor of Fine Arts in Printmaking and Publications
Home ›
Bachelor ›
Bachelor of Fine Arts in Printmaking and Publications
Program Description
Printmaking and Publications
In this program, you'll explore the creative possibilities of contemporary printmaking and publications. You'll create innovative works in fine art print, books and independent publications in our studios with:
Relief
Letterpress
Intaglio
Screenprinting
Lithography
Digital media
Risography
Publishing facilities on campus
You'll also work in the field outside the classroom. You'll learn entrepreneurial skills through field trips, book fairs, exhibitions, print exchanges, and professional partnerships.
In addition to learning about publishing and printmaking, this program ties together a wide range of art and design classes that include:
Photography
Integrated Media
Criticism and Curatorial Practice
Graphic Design
You'll also take Liberal Arts and Sciences courses to learn about cultural and historical issues and build critical thinking skills.
At the end of this four-year program, you'll earn a Bachelor of Fine Arts degree.
Admission Requirements
For Ontario high school students, a minimum overall average of 70%
Portfolio (samples of your work and a visual representation of who you are)
Statement of Intent
Official transcripts
Other requirements
Jobs You Can Get
Graduates of the program work in:
Artistic practice
Online, print and alternative publishing
Graphic arts, Commercial designers and illustration
Commercial print production
Arts or gallery administration
Independent web, graphic and digital design and communication
Art education
Co-ops/Internships
OCAD U offers so much more than co-ops because creative careers take many forms. Our approach is specialized and individual to every student's needs and goals. You will be able to take advantage of:
Short experiential learning placements from among hundreds of organizations
Creative in-class projects with real-world industry partners
Exclusive summer internships
Gallery exhibitions of your work
Freelance creative opportunities
Jobs after graduation
OCAD University's dedicated support services will help you build a professional community, valuable experience, and skills necessary for a meaningful career.
What You'll Do in the Program
First Year
Before you focus on Printmaking & Publications, your first year at OCAD University will be in our first year art program. There is a wide variety of courses to choose from to get a good base for your future years. A few are mandatory, such as art history, and drawing, but the rest of your classes could include:
Sculpture concepts
Wearable art
Photography
Painting
Animation
Body and technology
Art and code
Second Year
In the second year, you'll have the opportunity to study topics such as:
History of printing and printmaking
Screen printing
Lithography
Intaglio
Publications
Typography
Nano Publishing
Creative Writing
Online Art and Website Creation
Digital Imaging
Book Arts: Bookbinding
Letterpress
Third Year
The third year will feature courses focusing on printmaking and publications. You'll choose from a wide selection of classes based on your interest, including:
Art Writing
Editorial Design
Handmade Photo Books
Text and Image
The Book as Art
History of Print & Printmaking
Web Theory
Media Networks Studio Professional practice
Intermediate studio practice
Fourth Year
In the fourth year, you'll be able to focus on your interests even more. You'll also work on your thesis or final project and showcase your work at OCAD U's GradEx, the biggest free art and design exhibition in Toronto with over 40,000 visitors.
Guide to Admissions
Choose your program of study: OCAD University offers three undergraduate degrees — a Bachelor of Fine Arts (BFA), Bachelor of Design (BDes), or a Bachelor of Arts (BA) — in a wide range of programs. All undergrad programs can be completed in four years of full-time study. If you need help deciding which program is for you:

Come to one of our many events throughout the year.
Read our viewbook, program pages, and course calendar.
Do some homework by talking to people who work in these fields.
Check out student work to get a better of what to prepare for your portfolio.

Learn about our admission and academic entrance requirements: Admission to OCAD U is based primarily on a portfolio or writing submission but strong academic skills are essential for your overall success. All offers of admission are conditional on meeting at least the minimum academic entrance requirements. Review our requirements before applying and contact us if you have any questions.
International applicants are welcome and you should familiarize yourself with any special requirements.
OCAD U offers many transfer pathway opportunities for students with previous post-secondary experience.
Submit your application online: All applicants apply through the Ontario Universities' Application Centre (OUAC).
You can start applying in October 2019. The recommended deadline to apply for the 2020/2021 academic year is February 4, 2020. Applications received after February 4, 2020, may be considered if there is space but some programs may not accept applications after the recommended deadline.
Submit your portfolio or supplemental items: If you are applying to any other undergraduate program at OCAD U, you need to submit a portfolio online through SlideRoom. Visit our preparing a portfolio page for further details on what we are looking for in your portfolio submission. You'll be emailed deadlines and further details after your application has been processed. Most portfolio and writing submissions are reviewed beginning in February each year.
Await your conditional offer of admission: Offers of Admission will be sent out by email starting at the end of March 2020. The latest date you should expect to hear from us with a decision is May 27, 2020. All offers are conditional upon the completion of the admission process (meeting academic entrance requirements and submitting required documents). You will receive details by email that will include important dates, deadlines, and information about the next steps to complete the process.
Respond to your offer of admission: After you respond to your offer of admission through OUAC, OCAD U will be notified electronically that you have accepted your offer of admission. You will need to pay a $500 non-refundable deposit in order to secure your spot at OCAD U.
Plan your year: Ensure you have the necessary financial resources for tuition, fees, supplies, and living expenses. Arrange housing, if required. Attend our summer orientation programs and register for your classes online. Review our new students' page for more detailed information.
See you in September!
Last updated Aug 2020
About the School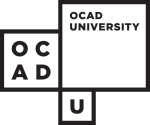 Founded in 1876, OCAD U is dedicated to art and design education, practice and research and to knowledge and invention across a wide range of disciplines. OCAD U continuously builds on its traditional ... Read More
Founded in 1876, OCAD U is dedicated to art and design education, practice and research and to knowledge and invention across a wide range of disciplines. OCAD U continuously builds on its traditional, studio-based strengths, adding new approaches to learning that champion cross-disciplinary practice, collaboration and the integration of emerging technologies. In the Age of Imagination, members of the OCAD U community are uniquely qualified to act as catalysts for the next advances in culture, technology, and quality of life for all Canadians.
Read less