Bachelor of Fine Arts in Photography
Program Description
Due to the pandemic, we anticipate that some students may have difficulty getting to Paris by the last week of August. For this reason, we have developed a Late Arrival procedure through which you may follow your courses from a distance for up to the 5th week of class. We are also in the process of preparing our campus to comply with the rigorous new health and safety protocols mandated by the French government. We can provide more detailed information on the long list of these safety measures upon request.
Contemporary photography goes beyond the technical concerns of mastering the technique; it is about nature, the power of the content, and how it can be used because the image is not only a tool of transmission but also an instrument of understanding.
— Klaus Fruchtnis, Chair of Photography
The photography curriculum balances analog and digital technologies with an emphasis on developing a creative vision and gaining a solid understanding of the image-making process. The program considers not only the technical aspects of image creation and production but also examines how photographs are disseminated, presented, discussed, used, documented or archived: in short, how they function in today's image-driven society.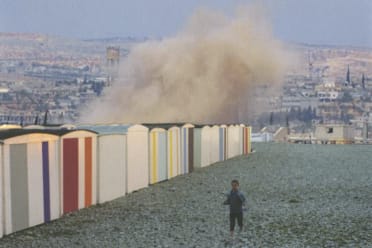 The department equally addresses technical and conceptual skills, since both are essential to any successful photographic practice. Students are encouraged to work cross-disciplinary and may attend courses in other departments such as Communication Design, Fine Arts, or Fashion, in order to think about photography's broader applications, implications, and contexts. Through a progressive core seminar structure, lectures, lab, and studio courses as well as an internship, students gain first-hand commercial experience from practicing photographers and learn about innovative, cutting-edge approaches relevant to photographic practice, while defining their own unique way of working. The four-year photography program includes a direct-entry option, allowing students to specialize in image-making from the first year. However, students who have enrolled in the more general Foundation year program can still declare their major in Photography after the end of the Foundation year and will need to do three more years to complete their photography degree requirements.
What are the advantages of studying in Paris?
Paris is an epicenter for emerging contemporary photography and image-making, between the great photo fairs and events like Paris Photo, Fotofever, Festival Circulations, and photo venues like the Maison Européenne de la Photographie, LE BAL and the Jeu de Paume. Students will have direct access to Parisian networks and the opportunities to visit these venues regularly, participate in calls for projects and exhibitions.
For many decades, Paris has been considered as the center of avant-garde art and, without a doubt, as the hub for the new photography in Europe since the 1920s. If the French capital became a forum for photographers from so many different countries and backgrounds, this was because it stood as a model of modernity and a beacon of economic hope in the aftermath of the First World War, but also because it was a haven of political and religious freedom for those forced into exile. Furthermore, the international dimension of both the city and Paris College of Art provides a unique platform for students who would aspire to experience an internship or work abroad.
Curriculum
Foundation
Black & White Photography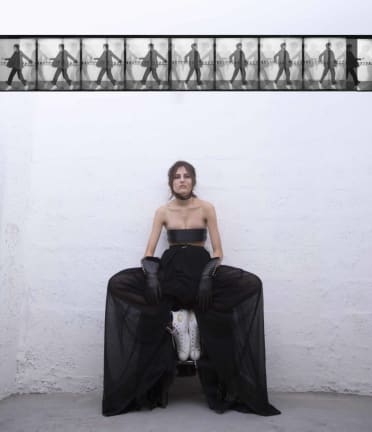 Materials and Dimensions I
City as Studio
Introduction to Digital Media I
Critical Thinking & Writing I
Introduction to Art & Design
Color Photography
Materials and Dimensions II
Introduction To Digital Media II
Artistic Migrations: Paris
Critical Thinking & Writing II
Sophomore Year
Sophomore Seminar I
Moving Image I
Lighting Techniques I
Digital Photography Lab I
Studio Elective
Introduction To Visual Culture
Math/Science Elective
Sophomore Seminar II
Lighting Techniques II
Digital Photography Lab II
Studio Elective
Liberal Studies Elective
Photography Since 1960
Junior Year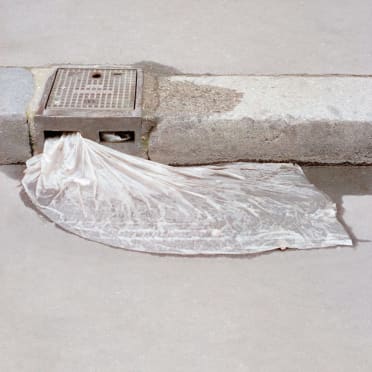 Advanced Printing Techniques
Photography and the Marketplace
Studio Elective
Liberal Studies Electives
History of Photography Before 1960
Junior Seminar II
Large Format Camera Techniques
Studio Electives
Art History Elective
Liberal Studies Elective
Senior Year
Senior Seminar I
Professional Identity: Website
Senior Thesis & Portfolio I
Studio Elective
Liberal Studies Elective
Senior Seminar II
Senior Thesis & Portfolio II
Studio Electives
Liberal Studies Elective
Last updated Jun 2020
About the School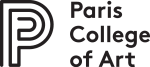 Paris College of Art is a dynamic forum for exchanging ideas, methods and professional experience. Our students and faculty combine curiosity, experimentation and enthusiasm in the pursuit of learning ... Read More
Paris College of Art is a dynamic forum for exchanging ideas, methods and professional experience. Our students and faculty combine curiosity, experimentation and enthusiasm in the pursuit of learning.
Read less