Bachelor of Fine Arts in Game Art and Design
Home ›
BA ›
Bachelor of Fine Arts in Game Art and Design
Program Description

Miami International University of Art and Design (MIU)
MIU is located in a premier destination for students interested in studying in the USA. The university's campus is located in the heart of Miami's Art and Design Districts. It is only minutes away from the sunny beaches of Miami Beach, a basketball game at American Airlines Arena, creative inspiration in the Wynwood Art District, or high-end fashion and shopping in the Miami Design District.
Studying at MIU is fun, academically rewarding, and affordable. We pride ourselves on having a creative, vibrant, and diverse student community coming from over 60 different countries across the world. At MIU we work constantly to bring together the right faculty, curricula, technology, and facilities. We strive to provide our students with the best educational experience. We believe that our creative approach to education will turn your passion for preparation for a career with key technical and conceptual skills.
Careers
Gone are the days when games were just for kids. Now, making a video game is practically like making a movie. It means that to make your mark in this industry, you'll need to begin by learning the basics—such as drawing, color, and design, before working on skills such as animation, game design, scriptwriting, storytelling, and 3D modeling. It's about building the skills to put your imagination to work.
It's not just a game—it's an interactive experience. Not to mention an enormous global industry. You can play your part by helping to get games into the production pipeline. It takes creativity and hard work— plus the technical, programming, and problem-solving skills our instructors can teach you.
Modules and Assessment
In this competitive industry, companies are looking for creative people who are passionate about the craft of taking a game from concept to market-ready. The curriculum for Game Art & Design will help you prepare to do just that, as you study:
Digital Imaging
Life Drawing
Drawing & Anatomy
2D Animation
Digital Storytelling
Character and Object Design
3D Modeling
Game Art & Design
Texture Mapping
3D Animation
Material & Lighting
Game Modeling
Game Production Pipeline
Designing Interior Spaces and Worlds
Studying your BFA Game Art & Design is one of the hardest things you'll ever do. If you're still reading, then you must be up to the challenge. And that's good because you're also in line for a career where you can feed your passion for gaming—and turn the skills you've honed into a career where you do what you love. Your future starts in our Game Art & Design degree programs, where you can learn what you need to become a key player in the game creation process. Using the same kinds of technology professionals use, you'll explore what it takes to get games into the production pipeline. And get yourself into a dynamic industry. You'll be surrounded and inspired by other talented, creatively driven students. And you'll be pushed, challenged, and, above all else, supported by experienced faculty. It'll put your talent and commitment to the test. But it could also put you in a position to succeed.
I want to put my ideas in play
The Game Art & Design program begins with a foundational drawing, digital photography, and gameplay in order to create entertaining and engaging games. 3-D Modeling, animating, and lighting techniques will be taught using industry-standard software to create game assets in a computer environment. Using game production techniques, the student will be a part of a production team, create level designs, and produce interactive game prototypes for fully realized projects.
Tuition Fees*
USD 24,075 per academic year.
Scholarships**
Up to $17,340.
*Tuition fees can vary according to the number of credits students take per term. International students must take a minimum of 12 credits per term.
**You can earn a grant toward your tuition of up to $17,340 for bachelor's degree programs and up to $5,845 for associate's degree programs.
Last updated Jul 2020
About the School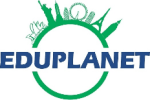 EduPlanet has more than 10 years of experience on international education, founded in England, United Kingdom. Is a service provider of educational consultancy, one of the best options in the market f ... Read More
EduPlanet has more than 10 years of experience on international education, founded in England, United Kingdom. Is a service provider of educational consultancy, one of the best options in the market for students who want to develop their careers and pursue further education abroad. Members of ANEX (Colombia), English UK and recognised by British Council in England
Read less
Hatfield ,
Mexico City ,
Bogotá ,
Salford ,
Bath ,
Cambridge ,
London ,
Northampton ,
Miami ,
Tampa ,
Houston ,
Atlanta
+ 11 More
Less