Bachelor of Fine Arts in Film Production
Program Description
Dreaming of being a filmmaker? The film and video production program is the only degree program of its kind between Toronto and Vancouver.
You will study the history, theory, and analysis of motion pictures. You will also be introduced to the basics of film, video and new media production, including scriptwriting, directing, recording, editing, digital imaging and sound production.
Students often find work before graduation, and nearly all move directly into production work when they graduate.
Department of Film
The Department of Film's mission is to teach, research and provide community service in the disciplines of film, new media, and interactive media and performance. Both film production practice and critical film theory in creative, artistic, critical and industry forms are taught.
Our programs offer a well-rounded, broad-based education that prepares students to map their own paths as artists, critics, historians and/or develop successful careers within the film industry. Students are exposed to an extremely wide range of learning experiences within a supportive and collaborative learning environment. Our faculty includes award-winning filmmakers who are dedicated teachers focused on developing the next generation of great artists.
Students who pursue Film at the University of Regina will develop their own unique voice in their chosen artistic medium or studies area so that a great diversity of expression and analysis—from the most avant-garde to the most mainstream—can emerge. The Department works across the University so students can develop complex interdisciplinary and transdisciplinary responses to art, culture, and technology.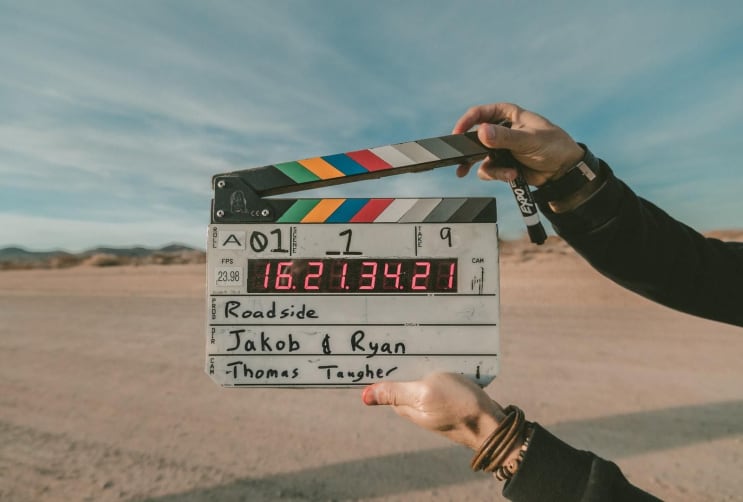 Jakob Owens / Unsplash
Sample Courses
Film and Video Imaging, Film Production, Screening in the City, Animation, Directing, Traditions in Documentary, Post Production, Television Studies, International Media Distribution, Experimental Media.
Career Opportunities
Graduates are prepared for careers as independent filmmakers, video and new media artists, or as writers, directors, producers and crew members within the film industry.
Film
Choose the only film production degree program between Vancouver and Western Ontario. Or focus on film studies in your degree to prepare for a career as a film critic, historian, or librarian, or to gain entry into professional programs such as public policy or law.
Realize. Your Film career starts here.
Study animation, documentary, digital media and traditional film making in the film production degree, while gaining a solid grounding in film studies and history.
Develop writing, research, and analytical skills in the film study program while focusing on the role of film and cinema play in our lives. There is ample room for minors such as Arts Administration, or a double major, so you can add breadth to your program and extra value to your degree.
Whichever option you choose, the award-winning faculty and filmmakers of the Department of Film will help ensure your choice is the right one.
Develop your unique voice in a production medium or studies area in our collaborative environment and close-knit community.
Work alongside students and faculty from across the University to develop complex responses to art, culture, and technology in this era of convergence.
Last updated May 2020
About the School

Top 5 Reasons Why You Will Love the U of R! High ranking: One of Canada's top 10 comprehensive universities. Support is our strength: From the moment we meet you and your family, until the moment you ... Read More
Top 5 Reasons Why You Will Love the U of R! High ranking: One of Canada's top 10 comprehensive universities. Support is our strength: From the moment we meet you and your family, until the moment you find employment after graduation, we provide personalized services to encourage and assist in your academic and career needs. State of the art facilities: Come and discover our new campus. It is modern, clean and convenient. The campus is nestled in Wascana Park, one of the largest urban parks in North America! The U of R is a global community: We are large enough to host students from over 90 countries, yet small enough to give you a more personalized and focused academic experience. You can get to know your professors and faculty members. The student to faculty ratio is 20:1. We also have many associations that you can get involved with. Check it out! Success for life: Regina is your home away from home! It is safe, affordable and provides a high standard of living. Saskatchewan has an immigration nomination program that is faster than national program and is open to University of Regina graduates.
Read less