Bachelor of Fine Arts in Fashion Design
Home ›
BA ›
Bachelor of Fine Arts in Fashion Design
Program Description

Miami International University of Art and Design (MIU)
MIU is located in a premier destination for students interested in studying in the USA. The university's campus is located in the heart of Miami's Art and Design Districts. It is only minutes away from the sunny beaches of Miami Beach, a basketball game at American Airlines Arena, creative inspiration in the Wynwood Art District, or high-end fashion and shopping in the Miami Design District.
Studying at MIU is fun, academically rewarding, and affordable. We pride ourselves on having a creative, vibrant, and diverse student community coming from over 60 different countries across the world. At MIU we work constantly to bring together the right faculty, curricula, technology, and facilities. We strive to provide our students with the best educational experience. We believe that our creative approach to education will turn your passion for preparation for a career with key technical and conceptual skills.
Careers
Becoming marketable in this competitive industry takes an education that starts with the basics, brings you up to speed on current trends, and challenges you to bring out your own unique style. That's a style that potential employers will see in a fashion show featuring your designs and a portfolio of your best work as you prepare to graduate.
At MIU, the runway is a lot more than a project; it's a place to launch a career. In our Fashion area of study, you can learn the thinking behind every stitch that defines the world of fashion. We'll even teach you how to launch and manage a clothing line. Ready to make your mark on the world of fashion?
Closets around the world are waiting for your arrival.
Our hands-on approach will give you the opportunity to showcase your creative designs to the world. You will be involved in several projects like Miami Fashion Week, Miami Swim Week, and working through design challenges drawn from the real world.
Modules and Assessment
Pattern-making
Technical Drawing
Fashion Drawing
Sewing Techniques
Event and Fashion Show Production
Trends and Concepts in Apparel
Current Designers
Textile Fundamentals
Fundamentals of Business
Concept Development
Product Development
Merchandise Management
Apparel and Accessory
Design Topics
Sketching and Illustration
Pattern-making and Draping
Garment Construction
Textiles
Critical Analysis
Computer-Aided Design
Clothing Design
The BFA Fashion Design program is crafted to prepare students for entry into the exciting and fast-paced global industry of design. The students study design from the couture to the ready-to-wear of today's market. The curriculum is structured to cover all aspects of design from basic illustration to computerized techniques in designing with the programs that are used in the industry today. Students will have the opportunity to compete in both national and international competitions, adding to their extensive portfolios that can be shown to prospective employers in the many fields of fashion design. Students can also network with fashion professionals as they work on the many fashion shows and events in the South Florida fashion community. Upon graduation, students will be prepared to have their own collections or work on a design team for a designer or a manufacturer in the international fashion design world.
Internship Embedded Within the Curriculum
In the Bachelor of Fine Arts in Fashion Design, students take strong foundation courses and continue to build with the computerized technology that is used in the fashion industry. They specialize in areas of tailoring, couture techniques, grading, and computerized textiles. They continue to build their portfolios along with their involvement in the fashion industry, concentrating on their internships and preparing for their careers in the global fashion industry.
Tuition Fees*
USD 24,075 per academic year.
Scholarships**
Up to $17,340.
*Tuition fees can vary according to the number of credits students take per term. International students must take a minimum of 12 credits per term.
**You can earn a grant toward your tuition of up to $17,340 for bachelor's degree programs and up to $5,845 for associate's degree programs.
Last updated Jul 2020
About the School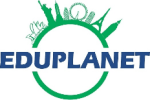 EduPlanet has more than 10 years of experience on international education, founded in England, United Kingdom. Is a service provider of educational consultancy, one of the best options in the market f ... Read More
EduPlanet has more than 10 years of experience on international education, founded in England, United Kingdom. Is a service provider of educational consultancy, one of the best options in the market for students who want to develop their careers and pursue further education abroad. Members of ANEX (Colombia), English UK and recognised by British Council in England
Read less
Hatfield ,
Mexico City ,
Bogotá ,
Salford ,
Bath ,
Cambridge ,
London ,
Northampton ,
Miami ,
Tampa ,
Houston ,
Atlanta
+ 11 More
Less