Bachelor of Fine Arts in Fashion Design
Program Description
The art and business of fashion give form and function to clothing, a basic human need, imbuing it with meaning in the ever-evolving language of style.
The Fashion Design courses at PCA are intimate and hands-on, allowing for each student to be closely followed by their instructor with undivided attention. Our classrooms emulate the working process of a professional design studio from conceptual drawings to the selection of colors and fabrics, as well as pattern-making and the construction of finished garments.
Students acquire an understanding of tools, materials, construction techniques and textile design methods, enabling them to express their individual creative visions. Intensive concept development and design courses, workshops with industry professionals and the study of sustainable fashion business help students to develop originality and acquire a universal understanding of their craft. Beyond the school atelier, exposure to trade fairs, designer shows and museum exhibitions all foster a keen understanding of the European marketplace.
Students who wish to pursue a career in fashion design business can apply for transfer to Lin College's BBA in Business of Fashion after the successful completion of their sophomore year at PCA, offering them a unique dual exposure to European and US markets.
Visiting critics help familiarize students with the design requirements and specificities of various markets, while company-driven projects expose students to the real world challenges they will face in the business of style. Senior year culminates with the construction and presentation of a personal collection and design portfolio.
Why is Paris the best place to learn these fashion skills and techniques?
France is an industry leader in cosmetotextiles (Lytess) as well as technology companies (Lectra, Dassault system) and robotics. Furthermore, since the XVII century France has been a leader in luxury products and haute couture, excelling in both creativity and know-how (i.e. technique). French fashion and luxury represent 25% of the world's total luxury business, with a turnover of 50 Billion euros per year (80% exported), making France the largest actor in the industry.
In Paris, we are able to combine both traditional and technological expertise in order to pave the way to not only create new couture but to improve mass customization, both of which are going to influence creativity and distribution in the near future.
Moreover, Paris is a wonderful place for arts and culture. There are 137 museums, including two fashion museums as well as fashion exhibitions all year round in different venues throughout the city.
Paris is the only place in the world to host 6 Fashion Weeks per year (Haute Couture, Women's Ready-to-Wear, and Men's Ready-to-Wear).
Curriculum
Foundation Year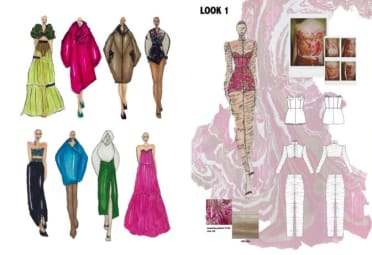 Drawing I & II
Materials and Dimensions I & II
City as Studio
Introduction to Digital Media I & II
Introduction to Art & Design
Critical Thinking & Writing I & II
Personal Project
Paris Yesterday and Tomorrow:
history, art and urban culture
Sophomore Year
Fashion Drawing: Hand I & II
Fashion Research Design Concepts I & II
Pattern Drafting I & II
3D Fashion Design I & II
Textile Identification
History of Fashion in the 20th and 21st Centuries
Liberal Studies Elective
Introduction to Design Studies
Junior Year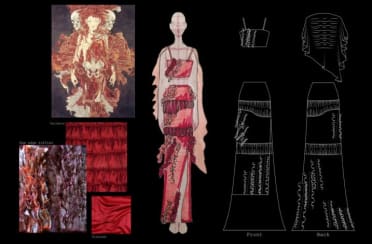 Junior Design Studio I & II
Digital Fashion Studio I & II
Studio Elective
Art History Elective
Liberal Studies Elective
Creative and Editorial Photography
Math/Science Elective
Senior Year
Senior Design Studio I & II
Fashion Collection Management
Studio Elective
Liberal Studies Elective
Business of Sustainable Fashion
Art History Elective
Last updated Oct 2020
About the School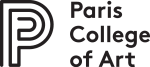 Paris College of Art is a dynamic forum for exchanging ideas, methods and professional experience. Our students and faculty combine curiosity, experimentation and enthusiasm in the pursuit of learning ... Read More
Paris College of Art is a dynamic forum for exchanging ideas, methods and professional experience. Our students and faculty combine curiosity, experimentation and enthusiasm in the pursuit of learning.
Read less