Program Description
The Bachelor of Film Arts is an opportunity to deepen your understanding of the film and television industries, incorporating the development of creative skills and research methods necessary in today's highly competitive industry environment. Alongside furthering your technical skills, this degree also develops the understanding of relevant aspects of business management and legal matters as well as communication and research skills.
You will meet high profile industry professionals up close to small workshops and seminars who can give you an insight into their perspectives and you will gain work experience off-site in real-world film studios.
The Bachelor of Film Arts is research-based, opening the way to the highest levels of academic education (master's and Ph.D.). SAE has a number of pathways into several programmes of study in New Zealand and overseas.
Who should take this programme?
Diploma graduates wishing to expand their knowledge of subjects taught as part of the Diploma in Film Making
Individuals with previous industry experience wishing to expand their employment opportunities
Diploma graduates wishing to pursue academic/research based careers including those who aim to achieve post-graduate qualifications at master's and doctoral levels
SKILLS AND CAPABILITIES
The ability to analyze and generate solutions to unfamiliar and complex problems and issues related to key stages of film production
The ability to effectively apply an advanced level of generic skills in a range of production activities such as screenwriting, storyboarding pre-production planning and scheduling, production assisting, directing, camera operation, sound recording, lighting, editing vision and sound, computer-generated imaging, 3D animation and special effects
The ability to effectively apply specialist skills in specific areas of film production at an advanced level
The ability to take responsibility and show leadership in all areas of film production in addressing and solving complex film production problems and issues
An understanding of the key pre-production, production and post-production roles, processes and activities, and the ability to apply this understanding effectively to a range of creative and technical situations
The ability to effectively utilize a range of production equipment, techniques, and technology to achieve a range of complex and challenging creative goals
The ability to plan and execute complex tasks either as an individual or part of a team
The ability to adapt to and utilize new concepts, equipment, and technology
A capacity for critical, conceptual and reflective thinking
A capacity for creativity and originality
The ability to apply research skills and critical thinking to specific problems and issues
CAREERS
Camera Operator
Film Editor
Special Effects Artist
Scriptwriter
Videographer
Visual Designer2D or 3D Animator
Film Producer
Film Post Production Engineer
Lighting Technician
Performer/Actor
Advertising/Marketing/Promotions
Film Critic
Creative entrepreneur
Film Director
Line Producer
Executive Producer
Film Distributor
Film Exhibition
Film Publicist
Sales Agent
Event Manager
Film Lecturer
Media Researcher
Media Policy Analyst
…and a ton of jobs within our burgeoning film and television industry with creative organizations like the New Zealand Film Commission, NZ on Air, Film NZ, a range of television production houses and so forth.
ENTRY REQUIREMENTS
Minimum Age
Students must be 17 years of age or older.
Academic Requirements
Students must have successfully completed diploma level studies in the same discipline.
Students who do not have NCEA Level 3, or equivalent, will have additional requirements discussed during the entrance interview.
English Language Requirements
Students must have a good command of both oral and written English.
Students who do not speak English as the first language, current International English Language Testing System (IELTS) with a band score of at least 6, or equivalent must be supplied.
Entrance Interview
Students will be required to attend an entrance interview.
FEES AND PAYMENTS
Administration Fee: $500
Programme Fee : $17,402
Total Fees : $17,902
Programme fees may be paid by Student Loan or Direct Credit and must be paid in full prior to the start of the course.
Last updated Feb 2018
About the School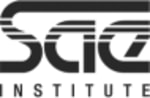 SAE has been delivering outstanding industry-focused education since 1976. We have set the benchmark for tertiary level qualifications in creative media because we know these industries and we know ho ... Read More
SAE has been delivering outstanding industry-focused education since 1976. We have set the benchmark for tertiary level qualifications in creative media because we know these industries and we know how to train industry-ready graduates.
Read less