Bachelor of Engineering in Nuclear and Risk Engineering
Home ›
Bachelor ›
Bachelor of Engineering in Nuclear and Risk Engineering
Program Description
Nuclear and Risk Engineering
Major: Nuclear and Risk Engineering
Degree / Award Title: Bachelor of Engineering in Nuclear and Risk Engineering
Offering Academic Unit: this Major is jointly offered by:

Department of Mechanical Engineering
Department of Physics
Department of Chemistry
Department of Architecture and Civil Engineering
Department of Electrical Engineering
Department of Systems Engineering and Engineering Management

Mode of Study: Full-time
Aims of Major
This major aims to educate and produce graduates who will:
Be equipped with practical knowledge in nuclear engineering and risk engineering disciplines.
Be able to contribute with their specialist skills, competencies and multi-disciplinary knowledge to a broad spectrum of related industrial sectors or areas such as nuclear engineering, risk engineering, safety engineering, radiation protection and dosimetry, power generation, medical equipment industry or insurance industry.
Be able to evaluate engineering problems quantitatively and analyse them critically.
Be able to communicate proficiently in a range of disciplines and skills.
Be able to recognise that the protection of society is the highest priority in any operation.
Be able to take responsibility for their own personal and professional development.
Intended Learning Outcomes of Major (MILOs)
Upon successful completion of this major, students should be able to:
Describe the major sub-systems and waste management of nuclear reactor.
Apply the principles, analytical skills, computational techniques, modelling tools, experimental practices in the subject domain to serve the nuclear engineering, risk engineering and related sectors.
Demonstrate multi-disciplinary knowledge and skills in engineering and science to meet the technical needs of the related industrial sectors.
Integrate their problem solving, interpersonal, critical thinking and teamwork skills to cope with the dynamic nature of the related industries.
Generate a positive and flexible approach to continuous professional and career development.
Meet the academic requirements for corporate membership of professional bodies, such as the Hong Kong Institution of Engineers (HKIE).
Degree Requirements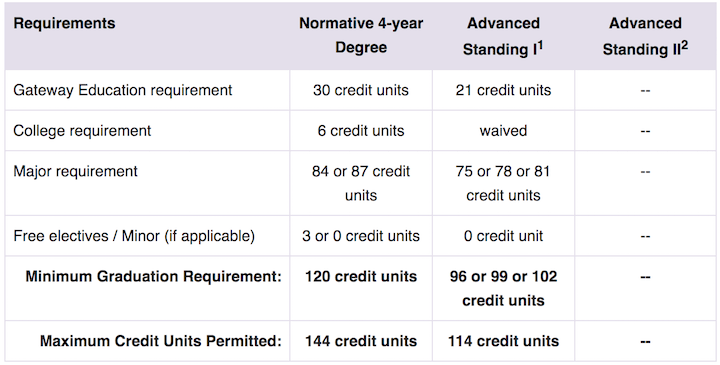 Notes:
For students with recognised Advanced Level Examinations or equivalent qualifications.
For Associate Degree/Higher Diploma graduates admitted as senior-year intake students.
Professional Recognition
This major has been granted provisional accreditation by the Hong Kong Institution of Engineers (HKIE), a signatory member of the Washington Accord under which all members agree to recognise each other's accredited Engineering degree programmes.
Why is this Major Needed?
This major is a unique undergraduate programme in Hong Kong, aiming at meeting the current manpower requirements and also future economic challenges of Hong Kong. Students of this major will be trained in multi-disciplinary topics related to nuclear engineering and risk engineering. The major will concentrate on five related focus areas which are nuclear engineering, nuclear medicine and medical radiation, materials engineering, risk engineering, and crisis management. These five focus areas are in general aligned with three of the six industries of Hong Kong, namely testing and certification services, medical services, and environmental industries, which have been identified by the Hong Kong SAR Government as having clear advantages for further development. The following are some of the reasons why this major is needed:
Rapid development in nuclear energy in mainland China, especially in regions near Hong Kong, would require many well-trained nuclear engineers in the foreseeable future.
The increasing use of radiation technology for medical treatments and diagnosis for ageing population means that there is a growing demand in medical radiation professionals.
Risk engineering is not only essential to the nuclear industry but also to many big corporations and engineering systems. Many companies have now recognized the importance of assessing and managing risks to ensure the smooth running of their businesses. Risk professionals are highly sought-after.
Disaster or crisis management involves dealing with threats after they have occurred. Several well-known disasters and product recall, such as the lead-in-drinking-water crisis in Hong Kong, Gulf of Mexico oil spill, and major vehicle recalls by Toyota due to out-of-control gas pedals, have highlighted the importance of crisis management for reducing the adverse impacts to businesses and governments. Many petrochemical companies, public utility companies, banks and big corporations do employ crisis management professionals to protect their businesses from potential crises.
Objectives of the Major
The major aims to equip the students with multi-disciplinary knowledge in nuclear engineering and risk engineering. Besides teaching the discipline-related technical knowledge, we will also help the students develop their problem-solving skills so that they can analyze and solve a broad spectrum of engineering problems. The students will gain a sound foundation in the relevant disciplines through practical hands-on projects and extensive exposure to real-life scenarios through industrial placements and overseas exchange arrangements with a view to attaining the dynamic levels and standards required by highly competitive markets such as Hong Kong and mainland China.
Career Prospects
As this major is multi-disciplinary in nature, job prospect is promising. After graduation, students can choose to work in many related professions or industrial sectors, such as power generation industry, materials engineering for large corporations, testing and certification services, medical radiation-related fields in hospitals and diagnostic centres, radiation protection and environmental protection in government departments and private consultancy firms, product research and development in nuclear radiation equipment companies, risk assessment in the financial sector, and also disaster management for Government, public utilities companies and big corporations.
Entrance Requirements and Admission Arrangements
Direct/non-JUPAS applicants are expected to have or to be close to having, Associate Degrees or Higher Diplomas with high grades or credit awards in Engineering or related disciplines.
Qualified applicants may be invited for interviews and considered for admission based on their performance in the following areas:
Academic performance
Leadership experience and potential
Extra-curricular activities
Community/school services
Communication skills
Recommendation
Curriculum
The curriculum has been categorized into eight main programme building blocks:
General Science and Engineering
Nuclear Engineering
Nuclear Medicine and Medical Radiation
Materials Engineering
Risk Engineering
Crisis Management
Integrative Project
Language and Out-of-Discipline studies
Innovative teaching approaches will be adopted in the delivery of the curriculum in order to integrate theories with industrial practices. Problem-solving activities, experience-based learning, integrative workshops, industrial attachment, co-operative education, and industry-based projects are typical means to help achieve the targets.
The major requires a total of 120 credit units. Applicants with Associate Degree, Higher Diploma or equivalent qualifications may be admitted with Advanced Standing I or II.
Industrial Training and International Exchange
The College of Engineering and the Department offer work placement opportunities through various internship schemes that provide students with full-time job attachments in firms not only in Hong Kong but also in the Pearl River Delta region and overseas. Through such placements, students will:
Gain solid experience in a real-world work environment;
Develop problem-solving abilities and interpersonal skills;
Learn the right attitudes towards work and professionalism; and
Broaden their experience and enhance their employability.
Furthermore, for students to broaden their educational horizons, gain language experience and enhance their awareness of different cultures, the Department, College and University offer a number of credit-bearing exchange programmes with various partner institutions around the world including universities in Australia, Canada, Europe, the US and the Asia-Pacific region.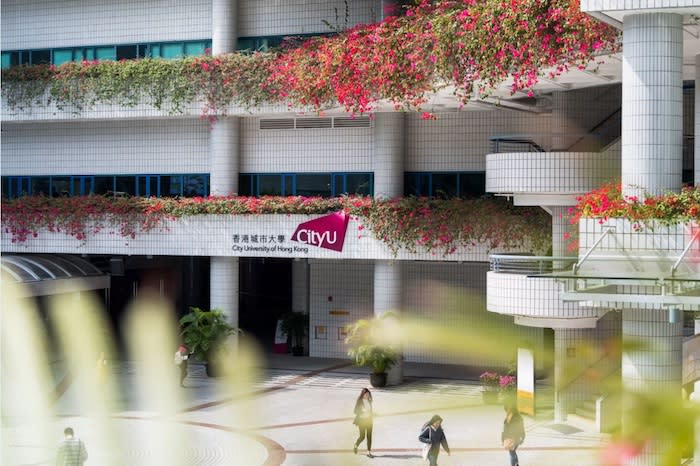 Department of Mechanical Engineering (options: BEng Mechanical Engineering, BEng Nuclear and Risk Engineering)
Year of Entry: 2020
Mode of Funding: Government-funded
Admission Code: 1207 Department of Mechanical Engineering (options: BEng Mechanical Engineering, BEng Nuclear and Risk Engineering)
Mode of Study: Full-time
Indicative Intake Target (subject to change): direct application places

Local Students: 18 (the Combined figure for programmes 1207, 1696A and 1700A)
Non-Local Students: Direct Application route for international and mainland Non-Gaokao students: around 250. NUEE route [全国普通高等学校统一招生计划(统招)] for mainland Gaokao students: around 225

Normal Duration of Programme: 4 years
Direct/Non-JUPAS Application Deadline: 2 January 2020 (Local & Non-local)
Programme Video
Department of Mechanical Engineering
The Department of Mechanical Engineering (MNE) aims to educate and train students to be professional engineers, providing them with broad-based knowledge and the fundamentals of mechanical and nuclear engineering, and the capability to integrate the diverse disciplines of mechanical, electronic and computer engineering. To achieve these aims, the Department takes an interdisciplinary approach and includes subject areas that ensure our graduates are equipped to meet Hong Kong's current and future needs. The former Department of Mechanical and Biomedical Engineering was retitled in 2018.
The Department currently offers majors in Mechanical Engineering and Nuclear and Risk Engineering. It has over 20 faculty members, with academic strengths in four specific areas: (1) thermal-fluids; (2) design, mechanics and materials; (3) robotics, automation and control; and (4) nuclear and risk engineering.
Admission Arrangements for Direct/Non-JUPAS Applicants
Applicants to this programme (admission code: 1207) will be considered for admission to first-year studies at the Department of Mechanical Engineering. Students will enter a major (current major options: Mechanical Engineering, Nuclear and Risk Engineering) after one year of study. The top 40% of students# will have a free choice of majors offered by the Department. The other 60% of students will be allocated a major within the Department, subject to the availability of places and the selection criteria set by individual majors.
# Based on CGPA with no failed grades and completion of at least 30 credit units including College/Department required courses.
Applicants seeking advanced standing entry can submit an application for the following programmes:
BEng Mechanical Engineering (admission code: 1696A)
BEng Nuclear and Risk Engineering (admission code: 1700A)
Entrance Requirements for Direct/Non-JUPAS Applicants
To be considered for admission, you must satisfy the General Entrance Requirements. Applicants are also expected to have a science or engineering background.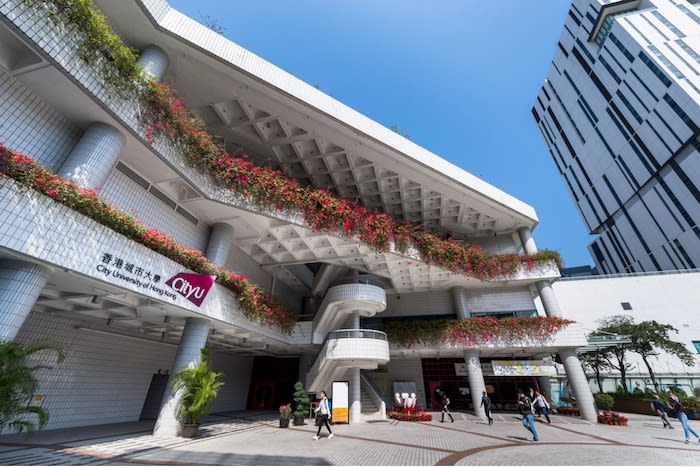 Last updated Jan 2020
About the School

Welcome to City University of Hong Kong (CityU). We are a dynamic university established in 1994 and uniquely located in the heart of Hong Kong, Asia's world city. Our goals are to pursue high levels ... Read More
Welcome to City University of Hong Kong (CityU). We are a dynamic university established in 1994 and uniquely located in the heart of Hong Kong, Asia's world city. Our goals are to pursue high levels of excellence, promote innovation and nurture creativity with the aim to improve people's lives. In a city where East meets West, our vision is to become globally recognised for professional education, one that emphasises the mutual enrichment of different cultures and intellectual traditions, and for research that makes a real difference.
Read less