Bachelor of Engineering in Information Engineering
Home ›
Bachelor ›
Bachelor of Engineering in Information Engineering
Program Description
Information Engineering
Major: Information Engineering
Degree / Award Title: Bachelor of Engineering in Information Engineering
Offering Academic Unit: Department of Electrical Engineering
Mode of Study: Full-time
Aims of Major
The aims of this major are to provide students with an education in information engineering and to prepare them to have the necessary knowledge, skills and understanding to pursue a career as professional engineers. The contents covered aim to have the breadth to allow graduates to work across boundaries as well as depth to equip and prepare them to meet the demands of employers as well as the demands for pursuing postgraduate studies. Through this experience, our graduates will also have the ability and vision that will enable them to become independent life-long learners in this rapidly changing information age.
Intended Learning Outcomes of Major (MILOs)
Be able to apply knowledge of mathematics, science and engineering.
Be able to design and conduct experiments as well as to analyze and interpret data.
Be able to design a system, component, or process that conforms to a given specification within realistic constraints.
Be able to function on multi-disciplinary teams.
Be able to identify, evaluate, formulate and solve engineering problems.
Be aware of professional and ethical responsibilities.
Be able to communicate effectively.
Have knowledge in contemporary issues and an awareness of the impact of engineering solutions in a broad, global and societal context.
Recognise the need for life-long learning.
Be able to use the necessary engineering tools.
Major Educational Objectives
The Major Educational Objectives of INFE major are to:
Provide graduates with a solid education in information engineering, and tools that will enable them to identify and solve related engineering problems.
Provide graduates with the ability and vision that will enable them to become life-long learners in today's rapidly changing world.
Provide graduates with a strong knowledge base on which they can pursue further studies.
Provide graduates with essential skills to communicate effectively, and work independently but also collaboratively in multi-disciplinary teams.
Equip graduates with high standards of ethics and conduct as well as societal responsibilities.
Degree Requirements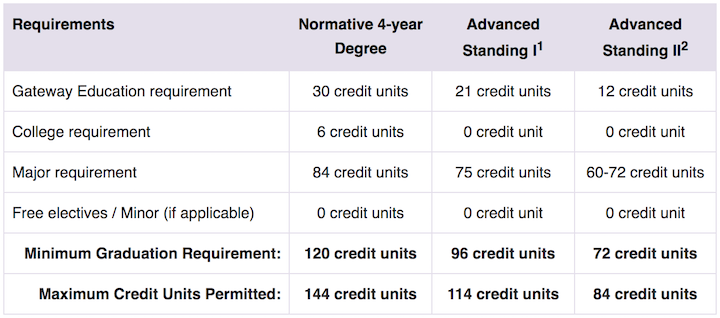 Notes:
For students with recognised Advanced Level Examinations or equivalent qualifications.
For Associate Degree/Higher Diploma graduates admitted as senior-year intake students.
Professional Recognition
The major is accredited by the Hong Kong Institution of Engineers (HKIE).
What You Will Be Studying
This major focuses on three areas: Computer Networking, Software Programming and App Development and Cybersecurity.
Core courses include Engineering Mathematics, Logic Circuits, Computer Programming, Java Programming and Applications, Data Structures and Algorithms, Microcomputer Systems, Signals and Systems, Optimization Methods for Engineering, Operating/Database Systems, Data Communications and Networking, Internet Technology, Principles of Communications, Product Design and Project.
In the final year, students may specialise in different areas of interest in preparation for their future careers and enjoy considerable flexibility in the designing of their direction through the selection of elective courses on topics such as advanced networking technologies, cloud computing, multimedia technology and network security.
Start Your Career Here
Information Technology is amongst the areas the Hong Kong SAR Government has identified for focused support, with manpower projections showing this technology sector to have the fastest growth. Even in the banking, finance, business services, trading, legal and public administration sectors, personnel with a solid background in technology are in great demand in this increasingly complex technological age.
Scholarship
Each year, approximately 60 scholarships worth over HK$700,000 are granted to students in the Department of Electrical Engineering.
Student Achievements
Over the years, CityU Electrical Engineering students have won many top prizes in various international, regional and local competitions and award schemes.
Our Graduates
Premier Employers

Government/ Government-related Organizations: Police, Rating and Valuation, Customs and Excise Department, and Hospital Authority
Engineering/ Technology: Science Park, Argent Software, IBM, Epson, HP, Mitsubishi, Hitachi, Reuters, SAE Magnetics, NEC, New World Telecom, Elec & Eltek International, EXEL HK, China Unicom, Cosco (HK)
Finance/ Banking/ Property: HSBC, DBS, Dah Sing Bank, Hang Seng Bank, Wing Lung Bank, Hong Yip Service
Transportation and Logistics: OOCL Logistics, Cathay Pacific, Airport

Job Nature of Graduates

Computer/ Design Engineer, Technical Support Engineer/ Specialist, Telecommunication Engineer, Software/ System Engineer, Programmer, Application/ Mobile Apps Developer, System/ IT Support Analyst, Cloud Computing/ Data Center Engineer, IT Officer, Scientific Consultant/ Technologist, Academic Researcher, Solution Developer, Marketing and Sales Executive, etc.

Graduate Employment Survey 2018

The survey shows that 95.65% of the BEngIE graduates were engaged before the cut-off date, with 91.30% in the job market and 4.35% in full-time postgraduate studies.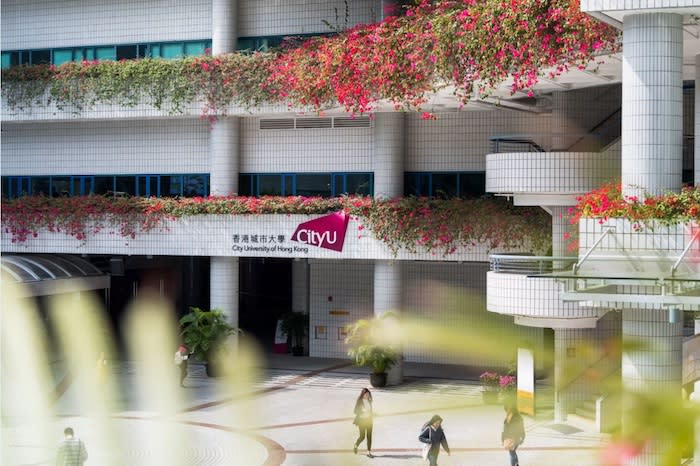 Department of Electrical Engineering* (options: BEng Computer and Data Engineering, BEng Electronic and Communication Engineering, BEng Information Engineering)
Year of Entry: 2020
Mode of Funding: Government-funded
Admission Code: 1205 Department of Electrical Engineering* (options: BEng Computer and Data Engineering, BEng Electronic and Communication Engineering, BEng Information Engineering)
Mode of Study: Full-time
Indicative Intake Target (subject to change):

JUPAS and non-JUPAS government-funded places: 160-170
Direct Application Places (Local Students): 33 for the Department of Electrical Engineering
Non-Local Students: Direct Application route for international and mainland Non-Gaokao students: around 250. NUEE route [全国普通高等学校统一招生计划(统招)] for mainland Gaokao students: around 225
Normal Duration of Programme: 4 years
Direct/Non-JUPAS Application Deadline: 2 January 2020 (Local & Non-local)
* Retitled from Department of Electronic Engineering from 1 July 2019.
Video
Department of Electrical Engineering
The world today is interconnected via a myriad of communication channels that may be either wired or wireless and with ever-increasing amounts of data. Whether you are walking in the streets or travelling on the bus, nearly everyone can be seen checking emails, viewing the latest news, interconnecting socially or playing games. Everyone expects connectivity at any place and any time, but very few recognise the technology or the complexity involved in both the hardware and the software. The Department of Electrical Engineering offers majors that allow these technologies to function seamlessly across continents whether for work or for play. We offer three majors that have sufficient depth to prepare students to succeed in their technology-driven career path and beyond, yet are broad enough to allow them to pursue other career paths. Most of the required courses in the first and second year are common to all three majors, covering mathematics, computing, circuits, information technology and computer programming. These courses set a solid foundation to prepare students for their third and final years.
The department offers majors in:
BEng Computer and Data Engineering
BEng Electronic and Communication Engineering
BEng Information Engineering
Strong links with industry have made our majors more applicable to Hong Kong. We have set up the CityU Apps Lab, showcasing many innovative and creative ideas from both students and staff.
Admission Arrangements for Direct/Non-JUPAS Applicants
Applicants to this programme (admission code: 1205) will be considered for admission to first-year studies in the Department of Electrical Engineering. Students will enter a major (current major options: Computer and Data Engineering, Electronic and Communication Engineering, Information Engineering) after one year of study. The top 40% of students# will have a free choice of majors offered by the Department. The other 60% of students will be allocated a major within the Department, subject to the availability of places and the selection criteria set by individual majors.
# Based on CGPA with no failed grades and completion of at least 30 credit units including College/Department required courses.
Applicants seeking advanced standing entry can submit an application for the following programmes:
BEng Computer and Data Engineering (admission code: 1573A)
BEng Electronic and Communication Engineering (admission code: 1585A)
BEng Information Engineering (admission code: 1597A)
Entrance Requirements for Direct/Non-JUPAS Applicants
To be considered for admission, you must satisfy the General Entrance Requirements and have studied an engineering-related or a science-related discipline at a high school or post-secondary institution.
Co-curricular Activities and Learning Support
Placement Schemes
In collaboration with industry, the Department aims to equip students early with real work experience before graduation through different placement schemes. We have Industrial Attachment Scheme (IAS) and Overseas Internship Scheme (OIS), which offer local and overseas summer placement opportunities; and a One-year Professional Internship Programme.
International Exchange and Summer Camp
Uplifting students' global outreach and international competitiveness through student exchange is one of the Department's goals. In 2016/17 and 2017/18, close to 167 students were sent out to top universities in Australia, Belgium, Canada, Czech Republic, Denmark, Finland, France, Germany, Korea, mainland China, Netherlands, New Zealand, Singapore, Spain, Sweden, Taiwan, the UK and the USA for semester-long exchange and summer exchange.
Student Learning Support Schemes
Student learning is always the Department's top priority, facilitated by the long-established Course Tutoring Scheme and Peer Tutoring Scheme. The schemes aim to nurture good learning skills in our students, particularly during their first and second year with EE. Outstanding senior year students are selected to coach students in their studies through tutorials, regular meetings, and out-of-classroom time. The Schemes have successfully created a positive learning ambience among peers and have been well received among students.
Department's Highlights
Largest EE department among local universities with 53 professors.
Ranked 16th in engineering worldwide (US News Best Global University Ranking 2018); 31st worldwide in Electrical and Electronic Engineering in 2017 (Academic Ranking of World Universities by Shanghai Jiao Tong University 2017).
Six EE professors have been awarded the Teaching Excellence Award by the University.
A caring department emphasizing students' well-roundedness apart from their technical know-how through ample co-curricular activities.
Offering three undergraduate programmes, two taught master's programmes and two research degree programmes (currently around 1,200 students in total).
With the support from the Ministry of Science and Technology, State Key Laboratory of Millimeter Waves established in 2008 is the first such laboratory in engineering discipline in Hong Kong.
Laboratory space about 5,000 sq. meters.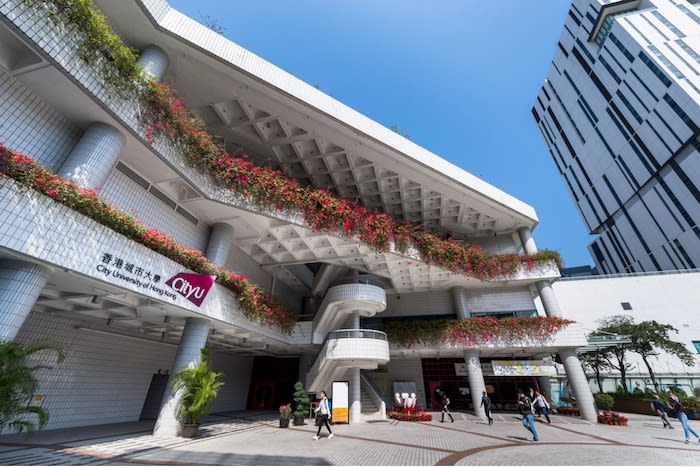 Last updated Jan 2020
About the School

Welcome to City University of Hong Kong (CityU). We are a dynamic university established in 1994 and uniquely located in the heart of Hong Kong, Asia's world city. Our goals are to pursue high levels ... Read More
Welcome to City University of Hong Kong (CityU). We are a dynamic university established in 1994 and uniquely located in the heart of Hong Kong, Asia's world city. Our goals are to pursue high levels of excellence, promote innovation and nurture creativity with the aim to improve people's lives. In a city where East meets West, our vision is to become globally recognised for professional education, one that emphasises the mutual enrichment of different cultures and intellectual traditions, and for research that makes a real difference.
Read less