Bachelor of Engineering in Computer Science
Home ›
Bachelor ›
Bachelor of Engineering in Computer Science
Program Description
What is Computer Science?
Computer science is not just programming and study of computers, but rather is about problem-solving – the study of algorithms and information representation to make productive use of computing technologies. Computer science is a young but fast-growing discipline. Its importance is evident in the profound impact that the use of computers has on our lives. Computer science education is now as indispensable as any of the traditional programmes in any established university.
Bachelor of Engineering (Computer Science)
The BEng(CompSc) programme is a programme that offers a solid education in the fundamental and essential areas of computing. It is a timely and practical curriculum that is essential for aspiring students and future IT professionals. Upon completion of this curriculum, students will be well-equipped with both basic and advanced knowledge in computer science, which aims to better prepare students to launch their career in the IT industry and/or to pursue postgraduate studies in this area.
Highlights of the Programme
Flexibility – Students can select electives from a wide variety of courses and use them as credits for a second major, a minor, double minors or the double-degree programme.
Accreditation – The programme is accredited by the Hong Kong Institution of Engineers (HKIE).
Internship – Students normally spend eight to twelve weeks of paid work experience and professional development in the industry during the summer after the third year, or they can join the Integrated Study-Work programme to get one-year work experience.
Final year project – Students may choose amongst research-based projects, software development projects, and industry-based projects as their Capstone Experience.
Go on an exchange – Students may join the Exchange Programme to study in a foreign university for one semester or one year.
Research opportunity – Outstanding students are having the opportunities to undertake research under the University Research Fellowship Programme.
Programme Structure
To obtain the BEng(CompSc) degree, you need to pass at least 240 credits of courses in the following categories:
University Requirements (UG5)

University Common Core courses

English courses

Chinese course

Specialization – Computer Science

General Engineering courses CS Introductory courses
CS Advanced courses
CS Elective courses Capstone Experience Experiential Learning
General Engineering courses

To prepare students with the necessary background to pursue any of the majors in the engineering programme; including mathematics, physics, computer programming, and general engineering courses.

Introduction to Data Structures and Algorithms

Computer Organization
Discrete Mathematics
Object-oriented Programming and Java

Principles of Operating Systems Computer and Communication

Networks
Design and Analysis of Algorithms Introduction to Database Management

Systems
Introduction to Software Engineering
Options
Minor(s) or Second Major
Students may opt for a minor or double minor or a 2nd major in another discipline such as Finance, Mathematics, Physics, Psychology, or Risk Management. The requirement for obtaining a minor is to complete 6 to 8 courses of the corresponding discipline; and for 2nd major, it's 12 to 16 courses. However, students may not be allowed to take a 2nd major which requires more than 90 credits as he/she may not be able to complete the BEng(CompSc) programme in 4 years.
Double-Degree BEng/BBA
Students may opt for the double-degree programme by taking a BEng degree in the first four years of study with some required business courses, and a BBA degree in the fifth year which is run on a self-financed basis.
Admission Requirements
Students seeking admission to the BEng(CompSc) programme have to apply for entry under the Faculty of Engineering Common Admissions Scheme, which allows applicants to use one single code, JS6963, to apply for the 9 BEng programmes.
A quota of 140+ will be imposed for BEng programmes offered by each department of the Faculty of Engineering. Students can choose their desired study programme after their first year of study, on the basis of academic performance.
JUPAS Applicants
In addition to the University general entrance requirements, applicants with HKDSE qualification are required to fulfill the following programme entrance requirements:
(HKU general entrance requirements: https://aal.hku.hk/admissions/)
Non-JUPAS Applicants
Applicants with other qualifications, such as HKALE, GCSE, IB, Associate Degree, and Higher Diploma, and Mainland students will be considered on an individual merit basis. More details are available at the HKU Admission website:
https://aal.hku.hk/admissions/
Career Prospects
Our graduates work as IT professionals in different sectors of society, say banking & finance, the government, education, IT & telecommunication, etc. Many of them are now working in leading international companies and even work abroad with big names, such as Apple and Google. Some graduates started their own business and be an entrepreneur. Alternatively, they can pursue a master or doctoral degree in HK or overseas. Our graduates are welcome by institutions worldwide.
Computer Science graduates are very employable, not just for IT jobs but for other analytical roles too. The problem-solving skills and analytical abilities that our graduates develop during their undergraduate study proved to be very valuable in many areas of endeavor.
Internship Opportunities
The BEng(CompSc) programme requires students to undertake at least 4 weeks of industrial training in the summer after their third year of study for gaining some real-world working experience in the industry. This period of training brings many benefits. For example, the relevant working experience gives students a distinct advantage when they look for graduate employment. Employers often invite their interns to continue working beyond the summer as part-time staff. In many cases, this leads to the offer of a full-time position upon graduation.
Below are some of the companies or organizations in which our students worked as interns:
Adidas
Airport Authority
Amazon Web Services  ASM Technology
Bank of America
Bank of China
Bayer
BNP Paribas
China UnionPay
ClusterTech Limited
Codeplay Software
Credit Suisse
DBS
Deutsche Bank
Ernst & Young LLP
EUCA Technologies
Goldman Sachs
Google LLC
Hang Seng Bank
HK Pick-UP Limited
HK Observatory
Hong Kong Electric
HSBC
IBM
Intel (Shanghai)
J.P. Morgan Chase
Joy Aether Limited
L & P CPA Limited
Lenovo
Microsoft Research China
Morgan Stanley
Motorola Solution
MTR
Nomura
OGCIO
OOCL
PWC
SenseTime Group Inc
Siemens
Societe Generale
Tencent
Wells Fargo & Company
Last updated Jul 2019
About the School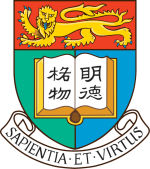 The University of Hong Kong, Asia's Global University, delivers impact through internationalisation, innovation and interdisciplinarity. It attracts and nurtures global scholars through excellence in ... Read More
The University of Hong Kong, Asia's Global University, delivers impact through internationalisation, innovation and interdisciplinarity. It attracts and nurtures global scholars through excellence in research, teaching and learning, and knowledge exchange. It makes a positive social contribution through global presence, regional significance and engagement with the rest of China.
Read less