Bachelor of Engineering: Computers
Program Description
A degree in engineering opens up a wide range of exciting career opportunities that can contribute to advancement in both the business and technological worlds.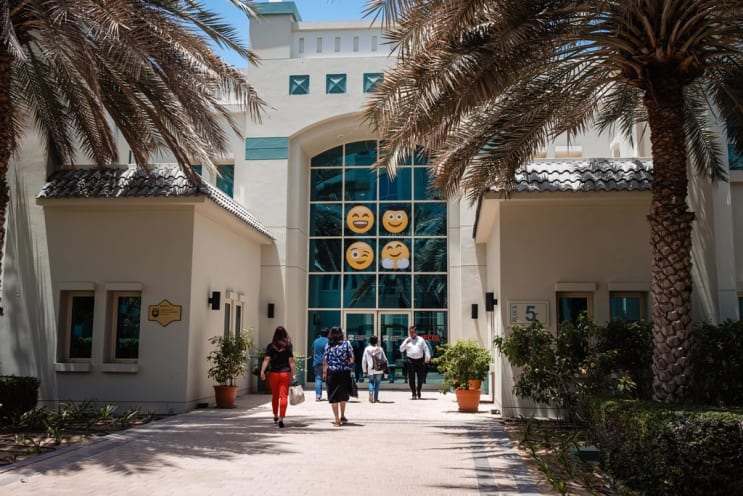 Computer engineers design computers and/ or computer systems, hardware and software to control sensors, embedded devices, and manufacturing or industrial plants. This field of engineering not only focuses on how computer systems themselves work but how they integrate into the larger picture. Computer engineers can choose to work in any industry which requires personnel with expertise in the design and applications of computer hardware, especially the interfacing of computers with other machinery such as networking, control and automation, multimedia, image processing, machine vision, and intelligent systems.
Duration

4 Years - Full-time

Intakes
Spring - February
Summer - June
Autumn - September

Tuition Fees
AED 275,310
USD 75,016
(VAT 5% inclusive)

Career Opportunities
The Bachelor of Engineering (BEng) degree is an applied program that produces highly employable graduates in various fields of engineering. Students undertaking the Bachelor of Engineering program enter professions such as:
System Designers
Engineering Managers
Engineering Analysts
System Developers
Educators
Researchers
Network Engineers

Professional Accreditation
IEAust
The program is recognized by the Society of Engineers Australia, providing professional recognition in the field of engineering in Australia and globally. This recognition ensures that graduates from this course are admitted, on the application, to the grade of Graduate Membership of Engineers Australia.
UOW Australia is a member of the Group of Eight (Go8) Deans of Engineering and Associates, in recognition of its being among the top Australian engineering faculties. This achievement is a direct result of our a world-class reputation in teaching and research.

Accreditation and Recognition
This program is accredited by the UAE Ministry of Education - Higher Education Affairs and is fully recognized within the UAE, GCC nations and internationally for further education and employment in the private and public sectors.
In addition, the program is quality assured by UOW, which is registered with the Tertiary Education Quality and Standards Agency (TEQSA), the national regulator of the higher education sector in Australia. UOWD graduates have the opportunity to exchange their UOWD degree for the equivalent UOW Australia degree after completion.

Degree Requirements and Program Structure
All students enrolled in the Bachelor of Engineering program should sit the Placement Tests for Mathematics/Statistics and Physics and, if necessary, may be requested to complete foundation subjects for the same. Placement tests are usually scheduled in the first week of your joining semester and students should contact the Faculty Office to apply for the test.
To qualify for the award of the degree of Bachelor of Engineering, a student should accrue an aggregate of at least 220 Credit Points (cp) which include 30cp of General Education, 160cp from the program core and 30cp major requirements. Students are also required to accrue an overall weighted average mark (WAM) of 50%.

Bachelor of Engineering Placement Tests
All Bachelor of Engineering students should complete two Engineering Placement Tests, one in Physics and one in Mathematics/Statistics. Passing a placement tests means you will not be required to take the corresponding remedial subject.
A mark of 60% or above in the test will entitle the student to continue with the year 1 subjects for Mathematics/Statistics and Physics for the Bachelors of Engineering. Students who score less than 60% in the test would be required to enroll in a remedial zero level subject to further strengthen their foundations in these subjects.

Program core
MATH141 Foundations of Engineering Mathematics
MATH142 Essentials of Engineering Mathematics
ENGG100 Engineering Computing and Analysis
ENGG102 Fundamentals of Engineering Mechanics
ENGG103 Materials in Design
ENGG104 Electrical Systems
ENGG105 Engineering Design for Sustainability
PHYS143 Physics for Engineers
CSCI291 Programming for Engineers
MATH291 Differential Equations
ECTE202 Circuits and Systems
ECTE203 Signals and Systems
MATH253 Linear Algebra
ECTE213 Engineering Electromagnetics
ECTE212 Electronics
ECTE233 Digital Hardware
ECTE324 Foundations in Electrical Energy Utilisation
ECTE333 Microcontroller Architecture and Applications
ECTE301 Digital Signal Processing
ECTE364 Data Communications
STAT291 Engineering Statistics
ECTE250 Engineering Design and Management 2
ECTE350 Engineering Design and Management 3
ECTE344 Control Theory
ECTE363 Communication Systems
ECTE399 Professional Experience
ECTE451 Engineering Project 1
ECTE458* Engineering Project 2
*Instead of completing ECTE458 (12cp), students may complete two subjects from the approved list of electives.

Specialization Core
ECTE331 Real-time Embedded Systems
ECTE432 Computer Architecture
Plus at least 2 subjects from the list below
ECTE401 Multimedia Signal Processing
ECTE433 Embedded Systems
ECTE471 Robotics and Flexible Automation
CSCI318 Software Engineering Practices & Principles
Plus one subject from the list of specialization subjects

List of Specialisation Subjects
Students are expected to complete 6 electives (30 cp) from 100, 200 or 300 levels.
ECTE427 Renewable and Embedded Generation
ECTE423 Power System Analysis
ECTE471 Robotics and Flexible Automation
ECTE465 Wireless Communication Systems
ECTE432 Computer Architecture
ECTE401 Multimedia Signal Processing
ECTE482 Network Engineering
ECTE469 Queuing Theory and Optimization
ECTE412 Power Electronics and Drives
ECTE426 Power Distribution Systems
ECTE433 Embedded Systems

General Education (GED)
English, Arabic or other Languages
GED 010 Academic Study Skills 1
Islamic Studies or History or Culture
One subject from Humanities or Arts
ARTS035 Introduction to Philosophy
LAW 101 Law, Business and Society
ISIT301 Professional Practice & Ethics
One subject from Social or Behavioural Sciences
PSYC015 Introduction to Psychology
SOC 103 Introduction to Sociology
Last updated Mar 2019
About the School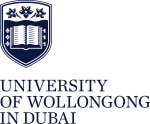 We have combined the academic excellence of Australia's 12th highest ranking university with the culture and excitement of the cosmopolitan city of Dubai, to provide a dynamic, stimulating and rewardi ... Read More
We have combined the academic excellence of Australia's 12th highest ranking university with the culture and excitement of the cosmopolitan city of Dubai, to provide a dynamic, stimulating and rewarding environment for students, research practitioners and business professionals alike. At the same time, we are active contributors to the burgeoning knowledge economy of the UAE.
Read less