Program Description
Course summary
Engineering is vital to solving the world's big challenges. Engineers are needed to support communities by designing and building liveable sustainable cities, they create transport and housing systems, they design and build telecommunications network, the internet and computers. Engineers design systems to ensure ample clean water for the world's population, to find non-polluting energy sources, to create ways to assist healthy living and ageing and to advance medical and health technologies.
Engineers are team players and many become CEOs and entrepreneurs; engineering graduates run over 30 per cent of the world's biggest international companies, nearly double the next largest discipline. Learn the fundamentals of engineering, both the technical and interpersonal skills, and apply your knowledge in real situations to prepare you for engineering the future with an internationally accredited UOW engineering degree.
This degree
You will study a common first year allowing you to learn more about engineering and its different fields before deciding which discipline to study. The common first year provides you with sound fundamentals in mathematics, statistics, physics, chemistry, computing, engineering science and communication, mechanics, materials and fluids. You then focus on your chosen major study from the second year.
Your degree includes a 12-week hands-on industry placement. You may gain credit for relevant work experience, either in Australia or overseas, by participating in our Professional Options Programme.
Engineers work in a variety of industries, for example, construction, mining, resources, aeronautical, electronics, engineering management, telecommunications, power generation and distribution, renewable energy, aerospace, water resource management, robotics and manufacturing, railroad and shipbuilding.
What you will study
The Bachelor of Engineering (Honours) (Scholar) programme is designed to provide an enriched educational experience and to encourage high achievers to continue on to further studies and research. Benefits include:
Access to the Summer Scholarship programme where you get paid as a Research Assistant.
Access to a wider range of subjects.
$500 per year study grant.
Double majors provide the knowledge and competencies to practise as a professional engineer in two engineering disciplines. This programme is available by transfer only following completion of a successful first year of study.
Students need to maintain a weighted average mark of 80 throughout the programme. As an engineering student at UOW, you will have access to fully-equipped laboratories and the latest computer-aided software that is used in modern industrial workplaces. Our lecturers encourage you to approach them and get involved in industry projects and learning opportunities so you get the most out of your university education.
Our engineering students are trained through practical learning experiences including:
Laboratory experiments
Problem-based learning
Computer simulations
Teamwork assignments
Industrial case studies
Project management
Site visits to industry
Our Engineering courses are designed to meet the needs of modern engineering and the innovative focus of the industry.
Course Learning Outcomes
Course Learning Outcomes are statements of learning achievement that are expressed in terms of what the learner is expected to know, understand and be able to do upon completion of a course. Students graduating from this course will be able to demonstrate:
Demonstrate professional knowledge, with a strong grounding in engineering & awareness of current local and international trends and challenges.
Navigate disciplinary literature with particular skills in gathering & synthesising information independently to support an argument or strategy.
Implement common research methods in the field of engineering, analyse data & evaluate the validity of findings and exercise critical judgement in determining new directions and strategies for carrying out further investigation.
Draw from established engineering concepts, methods and industry standards to develop innovative solutions to complex engineering problems by completing a research project relating to the respective engineering major.
Communicate clearly and coherently in writing to a range of audiences, with an ability to integrate knowledge, research, data, analysis and critical evaluation.
Communicate verbally to a range of audiences using appropriate language in presentations, consultation and negotiation.
Work productively as part of a team with the capacity for leadership, recognising the roles, responsibilities and accountabilities of team members.
Show respect for the views, values and culture of others in settings involving colleagues, clients, communities and end-users, and consider alternate perspectives in design and project management.
Make complex considerations in regards to professional ethics and accountability, account for and mitigate risk, and operate with a commitment to professionalism in all work.
Appreciate the importance of sustainable engineering design, and seek to maximise positive social and environmental outcomes in engineering design, practice and development.
Plan and compose an extensive research-based project or piece of scholarship that demonstrates understanding and critical analysis in engineering.
Course Structure
The normal full-time load for a Bachelor of Engineering (Honours) (Scholar) is 48 credit points per year and, apart from thesis and professional experience subjects, all subjects have a credit point value of six.
The Bachelor of Engineering (Honours) (Scholar) normally takes four years to complete, with double majors and double degrees normally taking five years to complete. All students must take notice of the Course Rules regarding the minimum rate of progress.
Scholar students need to achieve a Weighted Average Mark (WAM) of at least 80 each year to maintain a place in the programme.
To qualify for an award of the degree of Bachelor of Engineering (Honours) (Scholar), a student must complete a total of at least 192 credit points if undertaking a single major or 240 credit points if undertaking a double major, as outlined below:
a. at least one major, or optional double major, as listed below;
b. no more than 60 credit points at 100 level;
c. at least 24 credit points at 300 level;
d. at least 12 weeks of approved professional experience, documented in the form of employment reports at any stage after completion of 1st year*; and
e. a project or thesis on a research or design topic under the supervision of an academic staff member. There are two thesis options:
All Scholar students in the Civil, Environmental, Materials, Mechanical, Mechatronics and Mining Engineering majors programme must enrol and complete ENGG453 Thesis B (18 credit points). ENGG453 students are exempt from one six credit point elective.
All Scholar students in the Computer, Electrical or Telecommunications majors must complete:
ECTE355 Scholars Project (6 credit points); and
ECTE451 Engineering Project 1 (6 credit points) and ECTE458 Engineering Project 2 (12 credit points).
The Honours grade will be calculated in accordance with Method 2. Students whose WAM is below 67.5% will receive Honours with no grade.
* A part-time candidate in approved full-time engineering employment may be exempted from up to three specified subjects in accordance with the provisions of the Professional Options subjects, thereby enabling the joint course to be completed in a shorter time.
Single Majors
Biomedical Engineering
Civil Engineering
Computer Engineering
Electrical Engineering
Environmental Engineering
Materials Engineering
Mechanical Engineering
Mechatronic Engineering
Mining Engineering
Telecommunications Engineering
Double Majors
These programmes of study usually take five years to complete. Students may apply to transfer to a double major at the end of the first year of study. Study programmes are detailed in the pages linked above.
Civil/Environmental
Civil/Mining
Computer/Telecommunications
Electrical/Computer
Electrical/Telecommunications
Mechanical/Materials
Mechanical/Mining
Mining/Environmental
Mining/Materials
Accreditation & professional recognition
UOW's engineering programmes are accredited by Engineers Australia and relevant world engineering bodies through the Washington Accord. This ensures recognition by equivalent professional engineering bodies in the USA, UK, Hong Kong, Japan, New Zealand, Canada, South Africa, Ireland, Korea, Malaysia, Singapore and other countries.
This recognition ensures that graduates from this course are admitted, on the application, to the grade of Graduate Membership of Engineers Australia.
Why choose this course
UOW is a member of the Group of Eight (Go8) Deans of Engineering and Associates, in recognition of being among the top Australian engineering faculties. This achievement is a direct result of our world-class reputation in teaching and research.
We are a leading engineering research institution in Australia, based on our longstanding collaboration with local and multinational industries and research centres in Australia and overseas. The Australian Research Council ranked our multidisciplinary research as 'well above world standard', and our civil, manufacturing, materials and mechanical engineering research as 'above world standard' performance.
Our faculty members are driving relevant and cutting-edge research in a wide range of areas focused on providing innovative solutions to global issues.
Career opportunities
Biomedical Engineer
Computer Architect
Computer Systems Engineer
Civil Engineer
Construction Manager
Electronics Engineer
Electrical Engineer
Environmental Engineer
Geotechnical Engineer
Materials Engineer
Mechanical Engineer
Metallurgist
Mining Engineer
Network Engineer
Production Engineer
Security Engineer
Software Engineer
Structural Engineer
Systems Analyst
Telecommunications Engineer
Transport Engineer
Water Quality Manager
Admission
A range of admission options is available for students of all ages and academic backgrounds. The procedures governing admission are defined in UOW's Admissions Procedures and the UOW College Admissions policy.
For any specific advice or questions regarding an application, please contact the Future Students Team.
Credit for Prior Learning
This flexibly designed programme provides an exemption from some first-year subjects for the high achieving student.
English Requirements for international students
The following level of English is required to gain admission to this programme:
IELTS Academic
Overall Score: 6.0
Reading: 6.0
Writing: 6.0
Listening: 6.0
Speaking: 6.0
TOEFL (Internet-based)
Overall Score: 70
Reading: 18
Writing: 18
Listening: 17
Speaking: 17
UOW College: English for Tertiary Studies: Credit (weighted average mark of 50 overall and minimum 50 in Academic Reading and Writing)
Other qualifications may also be considered. Full details can be found on our English Language Requirements website.
Last updated Jun 2020
About the School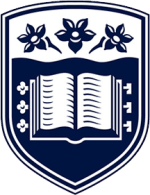 In just 40 years, University of Wollongong has become a benchmark for Australia's new generation of universities; dynamic, agile, innovative and prominent in national and international rankings for th ... Read More
In just 40 years, University of Wollongong has become a benchmark for Australia's new generation of universities; dynamic, agile, innovative and prominent in national and international rankings for the quality of our teaching and research. The University began as an institute for the then the New South Wales University of Technology, Sydney at a single location in Wollongong. Since gaining independence in 1975, UOW has grown into an international multi-campus University, expanding to occupy two Sydney campuses and five regional campuses, as well as locations in Hong Kong and Dubai. With now over 36,000 students, more than 2,400 staff, and an economic impact of around $2 billion in activity annually, UOW is an influential part of its communities and the catalyst for Wollongong's transformation into a University city.
Read less