Bachelor of Electrical and Electronic​s Engineering (Hons)
Home ›
Bachelor ›
Bachelor of Electrical and Electronic​s Engineering (Hons)
Program Description
The Programme Educational Objective (PEO) for Bachelor of Electrical & Electronics Engineering (BEEE) programme is primarily established based on UNITEN's mission and vision.
The PEOs are supported by having a programme structure which has a balanced distribution of core engineering and elective courses, related non-engineering courses, adequate exposure to laboratory work and professional engineering practice. The BEEE programme is a 4-year or 8-semesters programme, with a total of 127 credit hours.
The BEEE programme is mainly delivered through taught courses, laboratory work, final year project, industrial training, exposure to professional practice and design project. The courses include such topic as circuit analysis, electronics analysis & design, digital logic design, microprocessors systems, signals & system, electrical machines & drives, digital signal processing and communication systems. During the final year, the students are free to choose several topics from technical electives, to specialize in areas of their interest. Laboratory courses are designed to help students to understand theories learned during the lectures as well as to develop competence in executing experimental works and instrumentation skills. There are five lab courses, namely Electrical/Electronic Measurement Lab, Electronics Design Lab, Digital Logic Design Lab, Micro Processor Lab and Communication Systems Lab.
The industrial training module exposes students to actual engineering practice in the industries and gives the opportunity to students to appreciate the various aspects of engineering issues. The final year project introduces the students to research culture and reinforces the aspect of life-long learning. Through Capstone Design course, the students are also exposed to develop solutions for complex electrical engineering problems that meet specific needs with appropriate consideration for public health and safety, culture, society, environment, sustainability and entrepreneurship principles. This course also provides an opportunity for students with a multi-disciplinary engineering background to collaborate with industrial partners and faculty members in managing the project and providing the optimal solution.
Entry Requirements
Degrees
Universiti Tenaga Nasional Foundation Programme
STPM, Matriculation, A-levels or equivalent
Matriculation or diploma from recognized institutions or other equivalent qualifications at the diploma-granting institutions and availability of places at Universiti Tenaga Nasional.
Have taken the MUET
Foundation in Engineering
Passed the SPM examination with at least credits in Bahasa Melayu and English. Candidates must also have good credits in four (4) other relevant subjects.
The four are Mathematics, Additional Mathematics, Physics and Chemistry.
**These are minimum requirements but only the best candidates will be offered places.
Career Prospect
Graduates are able to pursue a wide range of careers such as maintenance/operation engineer, design engineer, project engineer, consulting engineer, instrumentation & control engineer, electrical/electronic system engineer, manufacturing engineer, communication engineer, research/test engineer or academician.
Last updated Jan 2018
About the School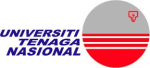 ?Universiti Tenaga Nasional (UNITEN) is a unique institution, providing both academic programmes within our two campuses, Putrajaya Campus and Muadzam Shah Campus??.? Our programmes are focused on Eng ... Read More
?Universiti Tenaga Nasional (UNITEN) is a unique institution, providing both academic programmes within our two campuses, Putrajaya Campus and Muadzam Shah Campus??.? Our programmes are focused on Engineering, Information Technology, Business Management and related areas. ??UNITEN not only prepare its graduates to become knowledgeable and competent p????rofessionals, but also t?o develop them as well-rounded individuals with broad intellectual outlook.? ??
Read less