Program Description
The Bachelor of Education in Intermediate Phase Teaching prepares students to teach learners from Grades 4 to 7. The purpose of the qualification is to deliver professionally qualified beginner teachers for the intermediate phase. This is done by providing student teachers with a well-rounded education that equips them with the required subject content knowledge base, teaching competence, a sound and nuanced understanding of the integrated nature of theory and practice in education and the context of the teaching profession in South Africa.
Outcomes of the programme
Students who complete this programme will be able to:
Teach English as First and Additional language and communicate in either Sotho or Zulu.
Teach at least three school subjects from the following subject areas: Mathematics, Science and Technology, Social Sciences, Life Skills, and Zulu/Sotho, in accordance with learners' needs and the requirements of the school curriculum.
Support and nurture learning and development in diverse educational contexts.
Teach fundamental mathematical concepts which underpin the Intermediate Phase school curriculum.
Identify and address barriers to learning in the classroom.
Formulate a personal teaching philosophy and critically reflect on their teaching philosophy and how it related to teaching conduct
Admission requirements
A valid National Senior Certificate (NSC) with admission for degree purposes.
Minimum APS 26 Excluding Life Orientation
English as a home language 5 (60%+) or
English as a first or second additional language 6 (70%+)
Admission Requirements: National Certificate (Vocational) (NVC)
Subject to institutional admission requirements, the minimum admission requirement to Bachelor's degree programme is a National Certificate (Vocational) Level 4 issued by Council for General and Further Education and Training. The minimum legislative requirements for admission to a Bachelors' degree include the achievement of:
Three (3) fundamental subjects between 60-69% - including English as language of learning and teaching
Three vocational subjects from the designated list between 70-79%.
Additional Requirements
An average of 40 % in Mathematics or 60% in Mathematical Literacy in Grade 12 is required to enroll in the academic major Mathematics for the Intermediate Phase.
International students
Please note that a separate process is followed for international students. In addition to the above-mentioned, a study permit and medical insurance certificate must be produced. Contact the International Office at 011 559 3129
What is financial support available?
The Funza Lushaka Bursary Programme for Teachers enables students of high academic potential and commitment to undertake initial teacher education and upon qualification to enter the service of provincial departments of education. The bursaries are designed to help meet the national need for high caliber teachers in priority areas.
For more information please visit www.funzalushaka.doe.gov.za.
The National Student Financial Aid Scheme (NSFAS) may be contacted at
011 559 3642/3906 on the Auckland Park Kingsway Campus (APK) and
011 559 5507/5509 on the Soweto Campus (SWC).
Email: nsfas@uj.ac.za
www.bursaries.co.za
How can I apply?
Please apply online at www.uj.ac.za/apply
Registration and Start Dates
Registration starts in January and lectures in February for both Undergraduate and Postgraduate course work programmes.
All research programmes for Masters and PhD can register throughout the year.
End Date: Academic starts in January and ends in December. Programme deadline is determined by the duration of the programme.
Faculty contact details
Auckland Park Kingsway Campus 011 559 3251
Soweto Campus 011 559 5562
Email eduquiries@uj.ac.za
Website www.uj.ac.za/edu
The Faculty reserves the right to change information in this brochure. Please consult the Faculty's website for latest developments
Last updated Aug 2019
About the School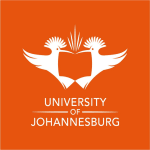 Vibrant, multicultural and dynamic, the University of Johannesburg (UJ) shares the pace and energy of cosmopolitan Johannesburg, the city whose name it carries. Proudly South African, the university i ... Read More
Vibrant, multicultural and dynamic, the University of Johannesburg (UJ) shares the pace and energy of cosmopolitan Johannesburg, the city whose name it carries. Proudly South African, the university is alive down to its African roots, and well-prepared for its role in actualising the potential that higher education holds for the continent's development.
Read less