Program Description
The School of Form offers 4 areas of specialization: Industrial Design, Communication Design, Fashion Design Domestic Design.
The classes are conducted in various forms within the following frameworks:
theoretical workshop – the classes relate to specific areas of the humanities: theory of design, art history, and culture. The aim of the course is to introduce basic concepts and groups of themes, which will then be developed during the workshops
design studio - classes aimed at developing and improving the practical skills associated with a particular discipline of design. The classes are taught by practicing designers
integrated studio - classes are taught by two lecturers - a specialist in the field of humanities and a practicing designer. The classes are thematically inspired by humanistic knowledge, which is translated into the practical implementation of design issues
workshops/studios - classes conducted in specialist, thematic workshops, moderated by practitioners, but also available after classes in case you need to complete any project
supporting activities - foreign languages, physical education
Industrial Design
In a world awash with products, the aim is not necessarily to produce more but to design smart and create something which is actually of the need for all of us. Nowadays, industrial designers are multi-skilled specialists who are required to be able to do much more than find a perfect balance between form and functionality. Society is changing at a rapid pace and its needs are rapidly changing with it. Industrial designers need to recognize these changes and understand them in order to design effectively. Students of the Industrial Design programme will learn about the newest production technologies, the basics of design and research methods whilst looking at real examples and discovering how the whole design process works from concept, planning, testing to production.
Courses - examples
3D Modelling
Robotics
Ergonomics
Product Design
Creating and Designing Materials
Analysis of Social Trends
Technical Drawing
Mechanics and Construction
Career opportunities: Design studios, research firms, production enterprises, media work in industrial design.
Communication Design
Who are the people that design the interactive, digital world around us? Who are the people behind smartphones, tablets and the thousands of applications that accompany these devices? Who creates the apps that help us interface with this new expanded reality? Who helps us navigate this world and who helps us interact with these new modes of communication? Interactive designers and user experience designers at School of Form.
With the explosion and rapid development of technology, one of the most popular design specializations has become Interactive Design. School of Form was the first such school in Poland to offer students the chance to further their education in this field. Interactive Design is one of the main components of the Communication Design programme together with classes that teach students how to use and manipulate video images and new media in 3D space (photography and video, VJing, mapping, film, video prototypes, animation and web design) and classical visual communication (graphic design and outdoor advertising).
During your studies, we will prepare you to work both alone and in teams on projects geared to the user experience. During your studies, you will learn about the whole design process from the identification of the needs of the user, through conceptual creation to the design and manufacture of functioning, interactive prototypes which are tested in a working environment.
Courses - examples
Film and Photography
Animation
Motion Design
Interaction and Web Design
Web Usability and User Experience
Visual Thinking
Colour Research
Video Mapping
Computer Games (Character Profiles, Set Design, Narration)
Storytelling
Career opportunities: As a Communication Designer you will be able to work practically in any interactive design company in the world. This includes companies like Google, Facebook, Apple, IBM, Microsoft, BaseCamp and in any other firm which works within the new media market. The sectors in which interactive design is now the norm include telecommunications, banking, interactive agencies, public services, mobile technologies, creative agencies, software companies, web/mobile design companies, research companies, design companies, consulting firms, advertising agencies.
Fashion Design
Designing an evening dress or a police uniform is not just fashion. Clothes are goods produced industrially or in a limited series the same way that our cars and coffee mugs. Fashion is a message addressed to the milieu - information you send to others.
As a Fashion Design student, you will implement your own projects, learn different methods of fashion design and understand the process that leads to the creation of remarkable collections. We will teach you how to: draw, weave, embroider, cut, design, operate sewing machines and distinguish fabric dyeing techniques. Also, you will learn design supporting skills: how to prepare project documentation, use software and search for inspiration. You will also learn how to analyze socio-economic trends to predict changes taking place in contemporary fashion and preferences of your future customers.
Courses - examples
Technical and journal drawing
Basic sewing techniques
Styling
Modeling (moulage)
Trend Forecasting
Successful project presentation
Visual Anthropology
Career opportunities: As a Fashion Design graduate, you can choose from a variety of fashion-related jobs, for example, fashion designer, fashion journalist, fashion critic, stylist, collection manager, creative director, fashion promoter, technical drawing designer.
Domestic Design
Domestic Design is all about designing for the everyday world around us. We go to sleep, wake up, make breakfast, meet our friends, travel and go shopping. It is important that our surroundings are both comfortable and aesthetically pleasing.
During the Domestic Design programme, you will learn how to interpret, understand and satisfy the needs of the needs of our society. You will design objects, spaces, solutions, and concepts which will improve people's quality of life. During ceramics workshops you will discover the joys of clay, plaster, and porcelain; during carpentry workshops, you will learn everything there is to know about wood and woodworking. You will also learn to work with different fabrics. At School of Form, we will teach you the computer programmes necessary for design, you will learn about perspective and axonometric projections and how to collect, understand and analyze design documentation.
Courses - examples
Designing Everyday Objects
Spatial Design
Interpreting and Forecasting Trends
Interior Design
Basics of Studio Photography
Computer Skills (Adobe, AutoCad)
Drawing Perspective and Axonometric Projection
Ceramics Technology and History
Fabrics Technology and History
Career opportunities: Ceramics Designer, Furniture Designer, Lighting Designer, Fabric Designer, Interior Designer (shop spaces, office spaces, apartments, and homes), Interior Stylist / Interior Photographer, Interior Design Journalist/Critic, Interior Decorator, Creative Director etc.
Last updated Oct 2020
About the School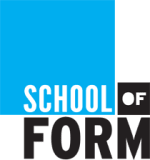 School of Form offers a 3.5-year full-time Design course, after which students obtain a Bachelor's degree from the University of Social Sciences and Humanities (SWPS). Each year consists of 30 weeks, ... Read More
School of Form offers a 3.5-year full-time Design course, after which students obtain a Bachelor's degree from the University of Social Sciences and Humanities (SWPS). Each year consists of 30 weeks, divided into 2 semesters – winter and summer. Most of the classes are conducted in a form of thematic modules, which can last a day, a week or even up to 2 months.
Read less