Read more about this program on the school's website
Program Description
Overview
Our design degree prepares students to have adaptable and resilient capabilities to design, think critically, and effectively communicate and collaborate to realize their ideas, in diverse situations.
Hands-on creativity
From the first semester, you will be immersed in a hands-on creative environment and supported to start developing your own style and build your portfolio throughout your degree. Collaboration with students from other design disciplines is encouraged and reflects real design practice. You'll work in fully-equipped workshops with 3D printing, laser-cutting, and the latest technologies.
End-of-year showcase events and exhibitions are an important feature of your course and are celebrated by friends, family, and industry guests from the design community.
Connect with industry
You'll have a direct connection to industry experts through teaching and tutoring staff, and guest lecturers. With opportunities for international exchange and study tours, field trips to real design projects, work integrated learning and internships with industry partners, you'll get the experiences you need to lay the foundations for your career.
Bring ideas to life
Your foundation units in the first year reinforce strong design engagement principles providing opportunities to create, visualize and make your designs. In your impact lab units, you'll focus on problems and social issues by working in interdisciplinary teams to research and identify potential solutions through applied real-world complex projects within the themes of Place, People, Planet and Purpose. The labs are also a great way to engage with your fellow students.
Double degrees
QUT offers a range of new double degree options that give you greater career flexibility and provide an edge in highly competitive design industry. Options include combining architecture with business, engineering, property economics or construction management; fashion with business; industrial design with business, engineering or law; or interaction design with business, engineering or IT. Double degrees often have multiple professional recognition.
Career success
Our graduates forge successful careers in Australia and internationally. Throughout your studies, you'll collaborate with a diverse range of like-minded designers and set up career-enhancing networks.
As a graduate, you will be work ready with an internationally recognized qualification, as well as deep disciplinary knowledge and skills that you will be able to creatively apply to complex real-world challenges.
Courses informed by research
Our design programmes are informed by research insights generated within the QUT Design Lab, which contributes to Australia's National Innovation agenda, addressing major challenges in design across health and wellbeing, community, sustainability, social entrepreneurship, emerging technology, and design criticality. This research adds depth to your studies and provides information on the latest industry developments to help you in your career management.
Current research projects include the development of a youth mobile help-seeking toolkit; solutions for active aging in residential aged care; designing healthy and efficient lighting environments in green buildings; and commercially focused research projects in design thinking, education and design fabrication.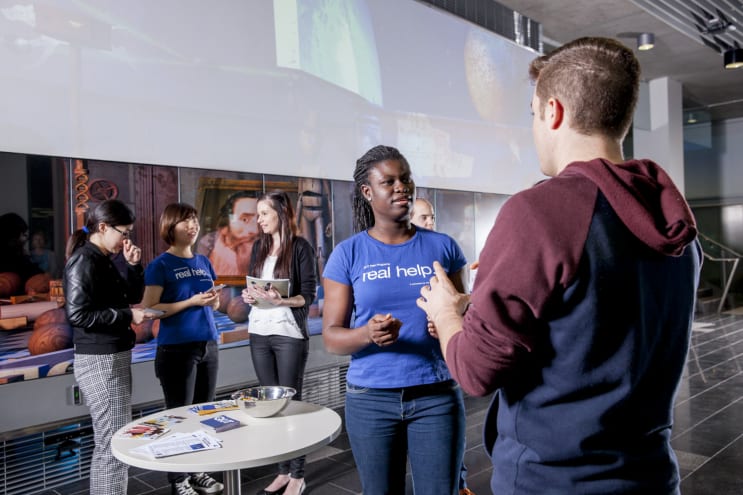 Majors
Bachelor of Design (Architecture)
The planet is changing. New technology is emerging. Architects are facing exciting challenges and creating amazing structures that are inspiring the cities of the future. How we live and work tomorrow will be very different from today. And architects are setting the direction.
Our architecture course is increasingly being recognized internationally for its focus on innovation in design and sustainable development. You'll be inspired and empowered to create environments with a positive impact on human health, environmental quality, social relationships, and urban systems. You will study sustainable systems and undertake architectural design projects in practical studio settings.
Bachelor of Design (Fashion)
New fashion brands are emerging all the time. Digital channels are allowing designers to not just show their work, but also tell their story and connect with audiences that share their values. If you love fashion and want to see your work on the catwalk, QUT can put you on the right path.
Our fashion degree is the longest running fashion degree in Queensland and provides industry-standard facilities. You will be advised by leading industry mentors, and embrace the challenges and opportunities of twenty-first-century fashion including ethics and sustainability, industry practices and emerging digital technologies.
In the studio, you will develop your design identity, working individually and in teams on real-world briefs and projects. Our students have opened pop-up stores, produced fashion magazines and websites, and collaborated with leading designers such as Lydia Pearson.
Bachelor of Design (Industrial Design)
As new materials and new technologies develop, industrial designers are discovering more ways to create products, services, and systems that improve people's everyday lives. If you want your designs to have an impact in the real world, this degree could be just what you're looking for.
Bachelor of Design (Interaction Design)
How we interact with our devices, with apps and websites is constantly evolving. As an interaction designer, you can shape that evolution. Removing complexity. Making interactions more intuitive. Creating responsive media. In many ways, optimizing the experience and putting people at the heart of design.
Bachelor of Design (Interior Architecture)
Exploring the interior spaces of our buildings today is more fascinating than ever. New technology is allowing us to create animations and virtual environments that bring ideas to life. If you love architecture and want to optimize the interior spaces where we live, work and play, this degree has been designed for you.
During the course you will conceptualize and develop your designs through expertise in spatial thinking and detailed resolution, using models, full-scale material constructs and digital animations.
Bachelor of Design (Landscape Architecture)
The green spaces in our modern world are treasured. Not just for their aesthetic, but for the balance they bring. They create natural habitats. They shade hot city streets. They connect us with the natural environment. This is why landscape architecture is such an important part of metropolitan and regional planning for the future.
Bachelor of Design (Visual Communication)
Visual communication can be powerful. In the right hands, it can craft an image that changes public opinion and understanding. It can simplify the complex. It can help a message to break through the communication clutter. This degree will give you the skills and finesse you need to be a confident and agile visual communicator.
Graduate industry-ready for multiple future-focused career paths in communication design fields and related industries. You will develop skills in creative problem solving, critical thinking, technical proficiencies and professional practice that will ensure you can contribute to the field of visual communication in innovative and socially responsible ways.
Course requirements
To meet the course requirements for the Bachelor of Design (Visual Communication), you must complete a total of 288 credit points, made up of:
A design major (144 credit points), including four shared foundation units (48 credit points) and 96 credit points from the visual communication discipline
Four school-wide impact lab units (48 credit points)
Complementary studies made up of both:

Design specialization units (minimum 48 credit points)
A minor, or a combination of design specialization units and electives (unit options) (48 credit points).
Fees
Your actual fees may vary depending on which units you choose. We review fees annually, and they may be subject to increases.
2019: $34,300 per year full-time (96 credit points)
2020: $36,100 per year full-time (96 credit points)
Last updated Jan 2020
About the School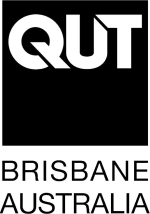 QUT is a major Australian university with a global outlook and a real-world focus. We are one of the nation's fastest-growing research universities and our courses are in high demand. Our graduates in ... Read More
QUT is a major Australian university with a global outlook and a real-world focus. We are one of the nation's fastest-growing research universities and our courses are in high demand. Our graduates include eight Rhodes Scholars, five of these awarded in the past six years.
Read less