Bachelor of Design in Graphic Design
Program Description
Speaking Graphically
LaSalle College Vancouver's Bachelor of Design in Graphic Design prepares students for a creatively fulfilling and rewarding career as a visual storyteller. Students receive hands-on training in a state-of-the-art learning environment with instruction from top graphic designers.
Program objectives
Our specific objectives are to provide students the following:
Competencies in a program emphasizing strong theoretical and practical knowledge necessary for graduates to seek entry-level employment;
A hands-on, learning-centred educational environment that supports and enhances students' professional and academic development as designers;
Targeted preparation and training for entry-level employment opportunities within the design field;
Access to appropriately credentialed faculty with extensive industry experience.
Overview
This program consists of 180 credits over 11 quarters.
Course List
Drawing
Fundamentals of Design
Colour Theory
Digital Imaging
Fundamentals of Sustainable Design
Graphic Stylization and Symbols
Concept Development
Digital Illustration
Typography
Advanced Typography
Digital Imaging II
Electronic Design
Principles of Sustainable Design
Sustainable Design Standards
Green Campaign
Production Procedures
Corporate Identity
Experimental Typography
Design and Technology
Advertising
Sustainable Design Leadership
Art Direction
Conceptual Illustration
Foundations of Electronic Production
Copywriting for Electronic Media
Digital Photography
Portfolio I
Senior Research Thesis
Environmental Design
Dimensional Design
Senior Project
Publication Design
Information Design
Public Relations and Marketing
Senior Portfolio
Media Business Law and Communication
Web Site Development I
Computer Animation for Multimedia
Intermediate Interactive Web Scripting
Introduction to Scripting Languages
Advanced Web Site Development
Speech Communications
Rhetoric and Composition
Academic Writing
Critical Thinking
History of Art in Early Civilizations
History and Analysis of Design
Fundamentals of Sociology
World Civilization
Mathematics
Introduction to Political Science
Fundamentals of Psychology
Cultural Theory
Ethics
General Education Elective
Career Opportunities
Alumni have taken a range of career paths, including specializing in web design, freelancing, designing for film and TV, and working for large corporations and small companies. Magazines, newspapers, advertising agencies, publishing houses, engineering companies, real estate developers, packaging, and web development companies all require graphic designers.
Credential
Bachelor
This Degree is offered under the written consent of the Minister of Advanced Education, Skills & Training. This program does not require approval by the registrar of the Private Training Institutions Branch (PTIB).".
The Details
The BDes prepares students for a career in visual communication design
Hands-on training by graphic designers who work in the field
Build a portfolio to showcase work
Innovative programming in a state-of-the-art environment
Program consists of 180 credits over 12 quarters
Students have the opportunity to choose studio electives to provide depth and breadth in their areas of interest
Graduating students receive a bachelor's degree
Graphic design students refine their technique in a creative learning environment that fosters ingenuity and risk-taking. LaSalle College Vancouver provides practical instruction that students use throughout their professional life. Graduates possess a knowledge of design and sustainable fundamentals, as well as an understanding of core values, emerging trends and discipline challenges.
Graduates Learn
Strong theoretical and practical knowledge with a focus on digital graphic design.
To master the basics in areas like colour, illustration, image manipulation and explore concept development.
First-hand knowledge of product packaging, posters, art direction and branding.
To provide solutions in a global and competitive context, as well as acquire an entrepreneurial vision.
Preparation and training allowing students to seek employment within the design field.
How to influence and lead design innovation within a dynamic, evolving field.
Who Should Apply ?
Students directly out of high school, or mature students who are ready for a career change or to build on the skills they have.
Creatives with a strong focus on design
Interested in art and technology
Eager to learn new techniques related to communication design
Computer savvy and familiar with various programs
Those who value merging creative endeavours with practical applications for an exciting career
Last updated Jun 2019
About the School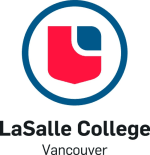 Located at the bottom of the west coastal mountains, LaSalle College Vancouver has welcomed students from around the world. LaSalle College Vancouver is an award winning higher education provider offe ... Read More
Located at the bottom of the west coastal mountains, LaSalle College Vancouver has welcomed students from around the world. LaSalle College Vancouver is an award winning higher education provider offering an array of exciting applied arts programs in diverse creative fields.
Read less